ANZ savings accounts rates have been slashed for the second time this year. But there are accounts available outside the big four banks that are still earning at least a whole percentage point more in interest.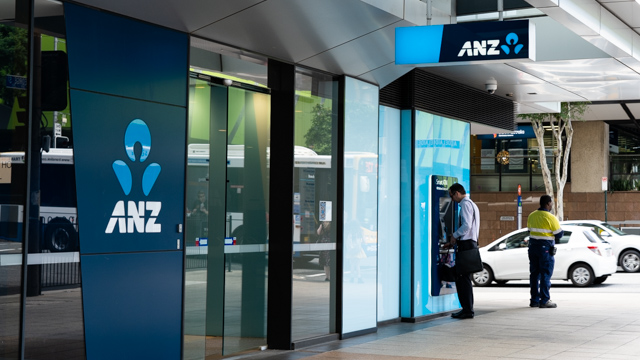 ANZ reduced the interest rates available on its Online Saver and Progress Saver accounts by 0.05 percentage points on Friday.
The new rates are as follows:
Online Saver: 0.30% (0.05% base rate + 0.25% promotional rate for the first three months).
Progress Saver: 0.35% (0.01% base rate + 0.34% conditional bonus rate if you deposit at least $10 per month and make no withdrawals).
These changes mean a customer who deposited $10,000 in an ANZ Online Saver account now would earn just over $11 in a year, compared to around $67 in the highest-rate savings account without age restrictions on Canstar's database – Rabobank's High Interest Savings Account. These calculations assume both accounts would revert to lower base rates after initial promotional periods for the first few months.
Savers willing to meet certain conditions each month to earn bonus interest would find even greater savings switching to the highest unrestricted bonus savings account on Canstar's database – ING's Savings Maximiser – which currently earns around $136 per year compared to the Progress Saver's $35.
This is the second time ANZ has sent savings rates lower this year, and the fifth time in the past 12 months.
A total of 1.10 percentage points has been wiped from the Online Saver in the past year, while Progress Saver account holders have lost 0.65 percentage points.
The bank's main competitors – Commonwealth Bank, National Australia Bank and Westpac – have all made cuts to savings accounts this year too, but ANZ's Online Saver customers have had the biggest fall in interest in the past year among the big four.
The next closest would be cuts of 0.70 percentage points to both of NAB's savings accounts. Commonwealth Bank's Goal Saver has fallen the least, down by 0.15 percentage points.
Commonwealth Bank and Westpac currently have the highest rates out of the majors, but even they are paying just 0.40% to most customers.
So if you're interested in keeping money in a savings account, where can you find a more competitive savings rate? The answer: mostly at a non-big four bank.
Westpac does have a rate of 3% available on its Life account, but only people aged 18-29 who meet certain conditions can secure that rate. Bank of Queensland also has a 3% rate on its Fast Track Starter account for 14-24 year olds.
For those who don't meet the age-based requirements to snag a 3% savings rate, here's where to find the highest paying savings accounts, according to Canstar's database.
Savings accounts with the highest interest rates on Canstar's database
Rabobank Australia's High Interest Savings Account: 1.50% (reverts to 0.25% after the first four months)
ING's Savings Maximiser: 1.35% (bonus interest conditions apply)
Bank of China's Online Saver: 1.30% (reverts to 0.30% after the first four months)
AMP Bank's Saver Account: 1.25% (bonus interest conditions apply)
86 400's Save Account: 1.20% (bonus interest conditions apply)
MyState Bank's Bonus Saver: 1.20% (bonus interest conditions apply)
Virgin Money's Boost Saver: 1.20% (bonus interest conditions apply).
Source: www.canstar.com.au – 4/06/2021. Based on savings accounts on Canstar's database with no age restrictions, with rates based on a deposit balance of $10,000. Table sorted in descending order by total rate, followed by base rate, followed alphabetically by provider.
---
Compare Savings Accounts with Canstar
The table below shows some of the savings accounts on Canstar's database for a regular saver in NSW. The results shown are based on an investment of $10,000 in a personal savings account and are sorted by Star Rating (highest to lowest), then provider name (alphabetically). For more information and to confirm whether a particular product will be suitable for you, check upfront with your provider and read the Product Disclosure Statement or other terms and conditions before making a decision. Use Canstar's savings accounts comparison selector to view a wider range of savings accounts. Canstar may earn a fee for referrals.
---
Thanks for visiting Canstar, Australia's biggest financial comparison site*
---
---