Contributed by Courtney Goudswaard, Digital PR Manager at Budget Direct
'Life insurance' is an umbrella term that includes several different types of insurance cover in Australia.
Working out how much life insurance you might need (if any) starts with understanding exactly what you'll get for your money when you buy a policy. Life insurance comes in four basic types, which can be purchased separately or bundled together:
Life cover
Also sometimes referred to as 'death cover' or 'term life insurance', this policy pays a specified amount of money to your nominated beneficiaries when you die. Many people consider life cover the 'main' type of life insurance, which can then, if desired, be combined with Total and Permanent Disability, Trauma and Income Protection cover.
Total and Permanent Disability (TPD) cover
TPD cover provides a financial safety net by paying a lump sum to help with rehabilitation and living expenses in the event that you become totally and permanently disabled. This essentially replaces your lost income, enabling you to meet ongoing financial obligations.
Trauma cover
This cover is also referred to as 'recovery insurance' or 'critical illness cover'. It comes into play if you're diagnosed with a clearly defined injury or illness, which typically includes major afflictions (such as cancer, stroke, etc.) that can have a significant impact on your life. The limitations and exclusions may vary depending on your policy, so make sure you read the Product Disclosure Statement.
Income protection
If you suddenly find yourself unable to work because of injury or illness, income protection cover replaces your lost income – or at least a specified portion of it. This allows you to focus on getting better without worrying so much about how your bills and expenses are going to get paid while you're out of action.
Understanding the specifics of your life insurance
In Australia, there's plenty of variation in what specific insurers will cover you for (and for how much) with their life insurance policies, so it's vital to read the fine print. For example, Life cover, in addition to providing a lump sum payment in the event of your death, may also include an advance payment to help cover funeral costs and other expenses. In some cases, your level of cover may automatically increase each year to keep pace with rising living costs.
With all forms of life insurance, it's important to understand how your age affects the maximum payout amounts. When looking at TPD and Trauma cover policies, pay close attention to the specific conditions covered and the benefit amounts paid, which will normally vary depending on your age. Total and Permanent Disability will be clearly defined in your policy and can apply to both homemakers and non-homemakers.
If you're not completely sure of all the technical differences between what's covered in a Trauma policy versus a TPD policy, ask your insurer directly. They can also inform you about the relative pros and cons of stepped premiums (which increase as you get older) versus level premiums (which don't).

Do your research to get the policy that's right for you
Life insurance can be obtained from an insurance provider, your super fund or through insurance brokers and financial advisers. If you're currently working, you may already have some form of life and disability cover with your superannuation. If this is the case, look into exactly how much cover is provided – it may be adequate for your needs and it may not.
These days, life insurance in Australia is highly competitive and it's easy to compare insurance companies and get a quick quote. You'll find plenty of online calculators to help you work out how much life insurance you might need as well as insurer comparisons that take a look at the offerings of various providers.
To the question of how much life insurance you'll need, there's no simple answer. You need to work out the amount your family would need to survive and meet financial obligations (childcare, debt repayments, education costs, daily living expenses, etc.) if something were to happen to you and then work out the amount your family would be able to access if you died, become disabled or fell seriously ill. In simplest terms, the difference between these two amounts is roughly how much cover you might need to consider when purchasing life insurance.[i]
Life insurance can offer a financial safety net no matter what stage of life you're in. It can help singles keep their debt repayments and savings on track if they get sick or injured, and protect the double-income-no-kids lifestyle of couples as they pursue their financial goals together. It can help new families guard against the unexpected and ensure that mature families are better able to preserve their hard-won wealth. For empty nesters, life insurance can help look after your partner, who might outlive you by decades.
[i] https://www.moneysmart.gov.au/insurance/life-insurance
About Courtney Goudswaard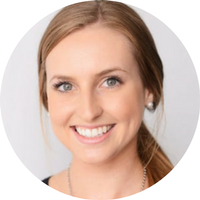 Courtney Goudswaard is the Digital PR Manager at Budget Direct [www.budgetdirect.com.au]. With a background in Multimedia Journalism, she has wholeheartedly immersed herself into the digital marketing world specialising in content marketing. She's passionate about inspiring, educating and entertaining others through the power of content. Follow her on twitter @courtig.