How do you work out how much rent you can afford? And what are the signs that you could be spreading your finances too thin?
Housing is a significant cost for many and can be expensive whether you are a renter or a mortgage holder. The median rent across Australia is currently $446 per week for houses and $447 per week for units, according to the Domain Rent Report released in July 2020. By contrast, according to Canstar's research, the average monthly mortgage repayments on a house is $2,862 across the capital cities, or about $715.50 per week.
If you're among the one in three Australians roughly who are renters, here are some tips to help you work out how much rent you should be paying, and what options you may have if you're struggling to meet your rent costs.
What percentage of your income should go to rent?
A common guideline is the 30% rule, which recommends that you spend no more than 30% of your gross income on rent. While this can give you an indication of what to spend, it won't work for everyone.
Kyle Frost, Independent Financial Adviser and Director of Millennial Independent Advice, said renters shouldn't get too obsessed with keeping their rent under this percentage.
"Use it as a rule of thumb, but don't necessarily feel disappointed if you can't make your budget work that way," Mr Frost told Canstar.
"I'm always cautious with percentages because if [for example] you live in Sydney and you're single, it can be quite hard to get to that percentage."
Leo Patterson Ross, the Chief Executive Officer of the Tenants' Union of NSW, also noted that the 30% rule is more relevant for the lowest 40% of incomes.
According to the Australian Institute of Health and Welfare, a household (whether a renter or a mortgage holder) is considered to be in housing stress if it meets the 30/40 rule. In other words, if more than 30% of the household's gross income goes towards housing and the household falls in the bottom 40% of incomes.
Mr Patterson Ross told Canstar it may help to look at what you are left with after you pay your rent.
"Can you pay for your food? Your healthcare? And all the other things that are needed for a healthy life?" he said.
To get a clear picture of what you can spend on rent, it can be helpful to create a budget. For example, one popular budgeting method is the 50/30/20 rule, which was popularised by American Senator Elizabeth Warren. Under this method, 50% of your income is put towards necessities like housing and food, 30% goes towards wants like going out or entertainment, and 20% is used for savings or to pay down debt. A good place to start could be to use a budget calculator.
"Set your budget up, get your structure right and then automate it so your transfers are happening automatically," Mr Frost recommended.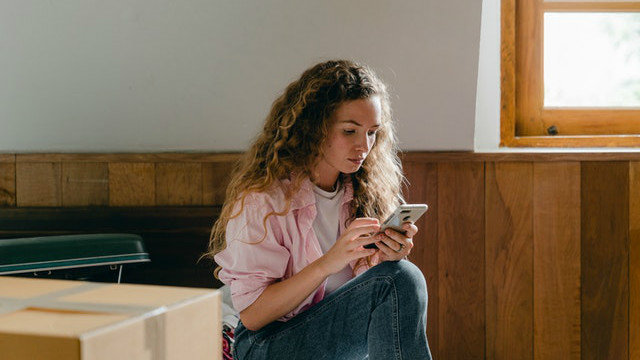 What if you can't pay your rent?
If you are finding it difficult to pay your rent due to the economic impacts of COVID-19, you are not alone. A recent study by the Australian National University found the number of Australians who couldn't pay their rent or mortgage on time more than doubled due to COVID-19. The survey also found high levels of housing stress among young renters, with 44% of people surveyed between 18 to 24 years old unable to pay their rent on time.
If you are in this position, Mr Patterson Ross recommended that you contact your landlord and negotiate your rent. For example, you may be able to agree on a rent reduction, rent deferral or rent waiver.
"If someone is COVID-impacted, then they should try and negotiate with their landlord with the knowledge that they are protected from eviction from rent arrears by the evictions moratorium," Mr Patterson Ross said.
There is currently a six-month moratorium on evictions if you have been impacted by coronavirus (expiring in late September 2020), as governed by your state or territory. However, this isn't a pause on rents. You are still required to pay your rent as usual and payments will continue to accumulate if you don't.
If you are not COVID-19 impacted and don't benefit from the evictions moratorium, Mr Patterson Ross said you can still negotiate with your landlord.
"Depending on where you are living, it may be that the rental market has a lot of vacancies and the landlord would struggle to replace you with someone else at the same rent," Mr Patterson Ross said.
"It may be in the landlord's interest to negotiate with you, even though they don't have the eviction moratorium [preventing them from evicting you]."
You may want to use a rent tracker tool to see what the rent is for other properties in your area. Here are some of the tools for NSW, VIC and QLD.

Withdrawing super to pay rent
If you can't pay your rent, you may be considering withdrawing some of your super early. When this change to the super rules was announced, some real estate agents were advising tenants to withdraw super if they needed help paying rent. However, financial services regulator ASIC said this may amount to unlicensed financial advice and be against people's best interests.
Withdrawing super is not a decision that should be taken lightly and it may not be in your best long-term interests, Mr Patterson Ross said.
For example, according to Canstar's research, a 25-year-old who accesses the full $20,000 available could end up $100,000 worse off at retirement.
Mr Frost agreed that this should be a "last resort" and encouraged people to consider all of their options first.
"Can you borrow from a family member to get you over that hump? This is again not something I recommend easily," he said.
If you need help managing your finances, you may want to contact a financial counsellor. You can speak to a financial counsellor for free by calling the National Debt Helpline on 1800 007 007.
Main image source: GaudiLab (Shutterstock).
The comparison table below shows some of the savings accounts on Canstar's database for a regular saver in NSW. The results shown are based on an investment of $100,000 in a personal savings account and are sorted by Star Rating (highest to lowest), then provider name (alphabetically). For more information and to confirm whether a particular product will be suitable for you, check upfront with your provider and read the Product Disclosure Statement or other terms and conditions before making a decision.