With the Domain State of the Market report finding the median house price in Sydney is now more than $1.1 million, it's timely to address the issue of mortgage stress.
While rising house prices can make homeowners feel richer, a larger price tag has some nasty side effects for those who are still trying to buy or trying to upsize, such as mortgage stress.
While the term has no concrete definition, the widely accepted wisdom is that mortgage stress equates to spending 30% or more of your pre-tax income on your home loan repayments. According to Digital Finance Analytics, almost one million Australian households – 29% – are currently experiencing mortgage stress.
While this is based on affordability guidelines from the '80s and '90s, it remains a relatively reliable way of diagnosing mortgage stress. Other sources such as Digital Finance Analytics define mortgage stress as being when a household's income does not cover its ongoing costs, rather than identifying a set proportion of income.
Are you in mortgage stress?
Based on the ABS's 2016 Census statistics, NSW's median monthly mortgage repayment was $1,986/month.
A single person living in NSW and working full-time could earn a median weekly personal income of $664/week, or $2,845/month (before tax).
This means a single person in NSW could be spending 69% of their income of a home loan – which is definitely in the mortgage stress zone. This is why many experts say it takes two incomes to be able to afford to repay a home loan.
For a family living in NSW, the median weekly income was significantly higher at $1,780/week, or $7,628.57/month, which would mean their repayments took 26% of their income – just outside the traditional definition of mortgage stress.
Of course, the situation would be different for borrowers in each state and territory depending on the loan size required and the income being earned.
You can learn more about home loan serviceability and what income you might require to repay a home loan using the Canstar website.
Take this quick Mortgage Stress Test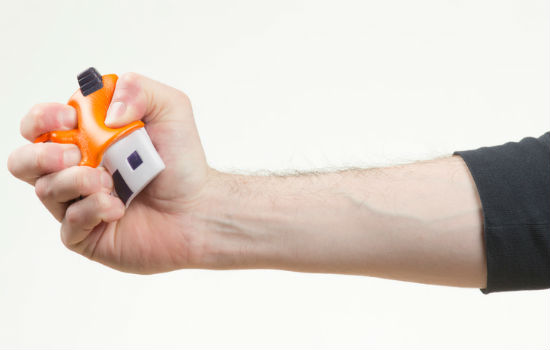 Do you…
Pay more than 30% of your pre-tax salary to your home loan?
Pay interest only on your home loan?
Struggle to find money for utility bills?
Pay those bills with your credit cards?
Pay only the minimum due on your credit cards?
Regret buying that fancy car with the balloon payment at the end of the car loan or lease?
Expect a relationship breakup could be on the cards soon?
If you answered 'yes' to the majority of these questions, mortgage stress has most probably set in, blocking the way to getting ahead.
At the risk of stating the obvious, mortgage stress directly concerns your ability to pay your mortgage because this is the largest debt you have and its repayment spreads out over 25 years or so. And a lot can happen with interest rate fluctuations and your own personal circumstances during that time.
Home loan rate roundabout
The current official cash rate of 1.50% is the lowest in our history, and gives real estate agents ammunition to spruik their favourite catchphrase, "There's never been a better time to buy." The Reserve Bank tells us the cash rate has averaged 4.95% from 1990 until 2016, reaching an all-time high of 17.5% in January of 1990 and a record low of 1.50% right now.
Of course, the rates we pay for loans are higher than the official cash rate. Canstar analysis has calculated that the average advertised variable home loan rate over the past ten years (based on the Big 4) has been 7.13%. Our database now shows there are plenty of low rate home loans in the marketplace, more than 100 of them with advertised rates under 4% p.a. (comparison rates vary).
But I would think if you needed rates to be this low in order to borrow and keep repayments manageable, you will definitely struggle if and when rates go up, say, another 2% or 3%. Instead of providing more borrowing power, a low rate environment can be a great time to consolidate your mortgage position and repay extra, as a buffer zone should anything happen in your life further down the track.
Our home loan repayment calculator allows you to play around with different 'what if' scenarios when you key in your own individual figures. It will also give you a good idea of how your existing loan compares to what's on offer today.
The important thing to remember is that the life of your loan is likely to be many years, during which time rates can skyrocket or plummet with scant warning. Erring on the safe side in the beginning may well be a wise move against the dreaded mortgage stress that would impact every part of your financial existence. Just because you can borrow a bigger amount doesn't mean you can afford to pay that amount off, particularly when life's curveballs and rising rates put your theory to the test.
Home Loans Repayments Calculator - Canstar
House prices out of reach?
It's almost a cruel irony that interest rates are at their lowest while property prices, by and large, continue to rise in some capital cities in the country while other cities' prices are now falling.
Median dwelling prices in capital cities
| | | |
| --- | --- | --- |
| | Q2 change to dwelling values | Median dwelling price |
| Sydney | 0.8% | $880,000 |
| Melbourne | 1.5% | $675,000 |
| Brisbane | 0.5% | $497,200 |
| Adelaide | -0.2% | $440,000 |
| Perth | 0.1% | $484,000 |
| Hobart | -1.3% | $355,000 |
| Darwin | -5.2% | $480,000 |
| Canberra | -0.4% | $625,000 |
| Combined Capitals | 0.8% | $635,000 |
Source: CoreLogic, May 2017
Are you considering a home loan? Or looking at moving on from your current house or mortgage? Check out our comparison table below that features a snapshot of the current low-rate home loans available on our database, with links direct to their providers' website. Please note that this table has been generated based on a $600,000 loan in NSW, with the display sorted by current rate (lowest first).
Top 3 reasons for mortgage default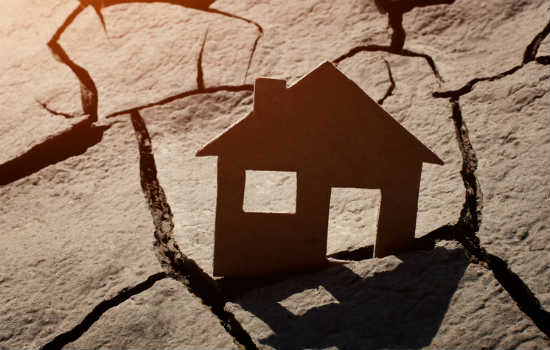 At what point does a mortgage become so unaffordable that the owner must default on their repayments? According to leading mortgage broker Mortgage Choice, the three main reasons are:
Divorce or separation: Divorce or relationship breakdown with a de facto partner is the number one cause for mortgage default.
Illness or involuntary unemployment: Anything that stops you working unexpectedly, whether it's job loss or unexpected illness, is the next most common cause of mortgage default.
A death in the family: The life-changing grief that comes from a death in the family is often accompanied by a significant financial burden. This usually includes the costs of a funeral service and burial or cremation, and it can mean the cost of moving to a single income household if the person who passed away was a spouse or partner.
No one can predict the future with 100% accuracy, but if we learn from history, we can factor in measures that will deal with mortgage stress if it rears its ugly head later on. Here are some helpful tips for managing your finances if the worst should happen.
How to avoid mortgage stress
While a number of uncontrollable factors such as interest rates and costs of living can contribute to mortgage stress, there are a handful of ways to combat mortgage stress, or avoid it in the first place.
Be realistic with your spending: To begin with the obvious, not spending beyond your means when you first buy a home is the easiest way to avoid future mortgage stress. Buy a home that will result in loan payments that you can comfortably make – everyone wants a big shiny house, but your financial security must always come first. Try our Borrowing Power Calculator to get an idea of how much you can borrow.
Plan for the worst: If you suspect you might ever fall victim to mortgage stress, it's important that you have income protection insurance arranged for in case you become unable to work because of illness or injury, trauma insurance, TPD insurance, or even death cover in life insurance (a.k.a. term life insurance).
Reconsider your need to buy: If the market isn't favourable at the time you're looking for a home and your only option is to spend more than you had planned on, it's important that you think long and hard about whether or not you need to buy a home. It might not be desirable, but if staying where you are for another year or two will save you from mortgage stress, it's the right choice.
If you are looking to buy, make sure that you don't pay more for your mortgage than you have to. Canstar can help you find home loans with outstanding value interest rates, low fees, and the features you may need: