Keeping debt at a manageable level is important for good financial health. Your debt-to-income ratio is a measure that's used by lenders when you apply for a home loan or personal loan. It may also help you pinpoint if your debt is beginning to spiral out of control.
If you are considering a home loan or personal loan, or want to get a better sense of your finances, it may be helpful to work out your debt-to-income ratio. This can help you estimate if you have too much debt without having to wait until you realise you can't afford repayments, or your credit score starts slipping. Plus, it's relatively easy to calculate.
What is a debt-to-income ratio?
A debt-to-income ratio is a personal finance measure that compares the amount of debt you have to your overall income. Lenders, including issuers of mortgages and financial institutions, use your debt-to-income ratio as a way to measure your eligibility for credit based on your perceived ability to manage repayments.
To calculate your debt-to-income ratio, you need to add up your total credit or debt balances and divide it by your total gross annual income (your salary or total annualised income each year before tax and other deductions are taken out).
As an example, say you are in a couple and have a home loan of $400,000, a personal loan of $14,000 and a credit card of $4,000. You and your partner both earn $80,000 each, annually.
This takes your total liabilities to $418,00, and your total gross income to $160,000.
Your debt-to-income ratio would therefore be 2.61 ($418,000 divided by $160,000).
What debt and credit facilities are considered in your debt-to-income ratio?
The debt and credit that financial institutions look at when calculating your debt-to-income ratio include:
Credit card debt (amount owed)
Micro-financing or instalment plans, such as Afterpay or Zip Pay
Personal loans
Car loans or asset finance
HECS/HELP loans
Home loans
Investment loans, lines of credit and/or margin loans
As a general guideline, if information doesn't show on your credit report, it's not factored into your debt-to-income ratio by lenders. Your credit report contains details about your credit history, with the information used to calculate your credit score. Also known as a credit rating, your credit score is a number that's calculated by a credit bureau to suggest how trustworthy you are as a borrower.
How do lenders use your debt-to-income ratio?
While there are variations between the different types of debt-to-income ratios that lenders will accept when assessing prospective borrowers, banks and financial institutions generally apply the debt-to-income ratio as part of the credit analysis process.
This process determines the amount of credit risk a borrower has which the lender can use to decide whether to accept or decline their loan request and to pinpoint the amount they will allow the customer to borrow. If a customer has a low debt-to-income ratio, this means that a bank will be more likely to accept their request as they have the income and ability to successfully make the repayment.
Some lenders, particularly non-banks, have their own ways to measure whether a customer will be able to make repayments such as the Net Service Ratio, which assesses serviceability. To calculate the Net Service Ratio, lenders take into account the borrower's after-tax income, and then subtract expenses and other liabilities to work out the loan amount the customer may be able to repay.
During COVID-19, lenders shifted their processes to appropriately assess how a customer's income or employment was affected by the pandemic. Many were asking customers for bank statements, especially from those that were self-employed, to ensure their current business turnover, expenses and net income were at a similar or better level when compared to their pre-COVID-19 business turnover. By doing so, lenders were able to assess the borrower's ability to repay the loan after the economic downturn.
How do the big four banks use your debt-to-income ratio?
When it comes to the big four banks, each financial institution offers and accepts different debt-to-income ratios depending on their unique processes. See below for a breakdown:
ANZ won't accept applications where the debt-to-income ratio is greater than 9 for any home loans
CommBank's credit department needs to manually approve applications with a debt-to-income ratio higher than 7
National Australia Bank has a debt-to-income ratio cap of 9 for all home loan applications
Westpac has a policy for debt-to-income ratios of 7 or greater, whereby your application will be referred to their credit department for further review.asses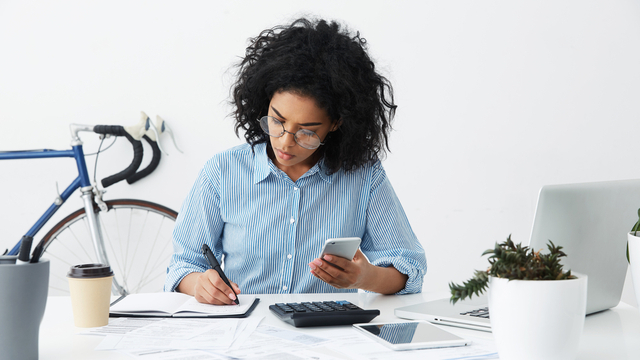 How does a high or low debt-to-income ratio impact consumers?
A high debt-to-income ratio directly affects a consumer's ability to secure a loan. A high debt-to-income ratio is generally around 6. Different institutions have different rules around what they consider, but if you have a debt-to-income ratio of 9 or above you likely won't be considered for a loan with the major institutions.
A low debt-to-income ratio is generally under 3.6 and depicts a low amount of credit, and is often viewed favourably by lenders. Having a low debt-to-income ratio can show an ability to successfully manage debt. Consumers with a low debt-to-income ratio may be more likely to be offered lower fees and rates by prospective lenders and may also have more loan options to choose from.
What can you do if you have a high debt-to-income ratio?
If you have a high debt-to-income ratio, there are some things you could do to improve it, including reducing your monthly debt payments or increasing your income. Some suggestions include:
Working to increase your credit score, which may enable you to negotiate a lower rate on existing loans
Making a budget to limit your spending
Minimising unnecessary expenditure
Using debt reduction strategies (e.g. consider if a mortgage offset may be helpful for you if you have a mortgage, in addition to making extra home or personal loan repayments).
Looking at options to refinance your home loan to lower your interest rate
Increasing your income by:
In conclusion, if you keep your debt-to-income ratio low it will help ensure that you can afford your debt repayments and give you the peace of mind that comes from handling your finances responsibly. It can also help you be more likely to qualify for credit for the things you really want in the future.
Cover image source: pogonici(Shutterstock)
---
---