When you take out an insurance policy, whether it is for your home, car, health or life, the insurer needs to make an assessment on how likely it is you will make a claim.
This assessment can determine the premium you pay, whether you will have any specific exclusions and whether you qualify for a particular policy. The person who determines this risk is usually an underwriter.
What does an underwriter do?
The underwriter's role is essentially to determine whether you present an equal, lesser or greater risk to other people who are like you (based on age and so on), and they will use your risk profile to help set your premium. If they believe you present more risk than average, you may pay an additional premium or have parts of the policy modified (such as specific exclusions).
Increasingly, the underwriting process is moving towards AI and processing engines, which are able to make the same decisions as an Underwriter in simple cases. For example, cover limits as well as exclusions or loadings. This can speed up the process significantly and, in some cases, applications can take minutes.
What is underwriting in life insurance?
Life insurance in Australia can be found either within superannuation or external to it, as a standalone policy. When it comes to underwriting these products, the process varies. But generally speaking, the process looks like:
1. Life insurance outside of super
Life insurance outside of superannuation usually involves an individual assessment of your circumstances, although some people may be able to obtain life insurance without an assessment. This assessment looks at your personal information, including your current health, medical history, background and lifestyle to make a determination on the likely risk you represent compared to the pool of other people with a policy. For example, if you're a 50-year-old smoker whose hobbies include sky-diving and car racing, you're likely to pay more than a 30-year-old yoga teacher. This is because the underwriter has access to large amounts of data that help to estimate the relative risk of certain jobs and hobbies, the likelihood of developing certain medical conditions based on BMI or smoker status, and how this sits relative to the pool of people already insured. This is why you're asked to provide information about a wide variety of things – they're all used to determine relative risk. Your insurer, on behalf of its underwriter, will ask you a set of questions to establish your personal medical, financial, occupational and pastime details. Based on the answers you provide, you may then be asked for documentation (like medical records) to establish more detail or substantiate your answers.
While there can be a perception that life insurance assessment can be invasive, in my experience, the reality for most people is that they will answer fewer questions than you would for a bank loan and only around 5% of applications require any tests or bloodwork.
2. Life insurance through super
When someone has life insurance through their superannuation, their policy is typically based on a broad set of assumptions from population statistics. Most people in Australia who have life insurance (around 70%, according to ASIC's Moneysmart website) have it under their superannuation. The premiums a customer pays are based on generalised demographic information from their fund, rather than their specific life situation. The underwriter provides a standard contract with broad coverage and limits which are designed to be used for all members of the fund. Cover amounts are limited and the policy is the same for all members regardless of their personal situation or needs.
When might a medical examination be requested and what will it involve?
If an insurer does request a medical examination, it's usually not particularly invasive and for most people will be like a regular check-up with their doctor. There are a number of reasons why one might be requested including if there are significant gaps in your medical records, if you don't know key information about your personal health, or if you are requesting higher levels of cover than would normally be offered. Due to COVID-19, however, I have seen many insurers are leveraging existing medical information to reduce the burden on the medical system.
What risk factors does a life insurance underwriter assess?
The underwriter will establish one life-long risk at the time the life insurance policy is taken out, and once in place it can't be cancelled by your insurer – even if your health, job or pastimes change or if you make a claim. To get as accurate an estimate as possible, there are several factors underwriters may look at when assessing your level of risk, including: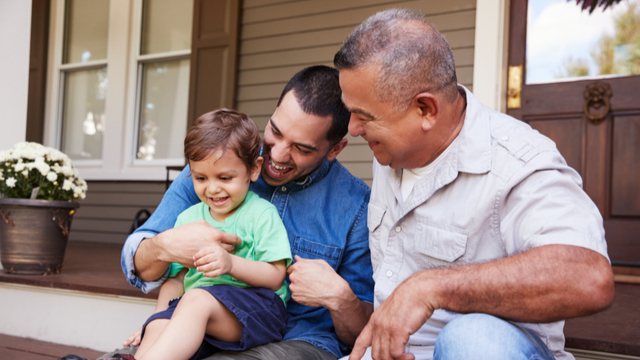 Age
Age can help underwriters predict a lot of risk – including when you're statistically likely to die (mortality) and what diseases or illnesses you may be susceptible to (morbidity). Underwriting looks at your health 'now', which means people who are younger and with a clean bill of health can often get more inclusive cover with fewer exclusions than people who are older and have had a few 'medical scares'.
Occupation
An underwriter will usually want to know what you do for work, that is, how you're spending most of your waking hours. Why? Because some jobs are considered riskier than others, but also, the risks can be different. The underwriter will look at the actual risks of a job – for example, do you work at heights, underground, in remote locations or offshore, do you work with complex manual equipment or animals, or do you largely sit at a desk all day? The risks might not always be so obvious. While people in the former jobs might be considered to be more at risk of physical injury, office workers are generally seen to be more at risk of a significant mental health claim. As many 'perceived risky' jobs have a lot of safety measures in place, the underwriter also looks at the claims experience of a variety of occupations over time to get a sense of the likelihood of actual illness or injury (not just the existence of risks).
Smoking
Because smoking increases the likelihood of so many diseases (and smoking as a cause of disease has been well-documented over a long period of time), it's a question that is always asked. What you may not know is that the definition of a "smoker" varies from insurer to insurer. For example, under Integrity Life Insurance a lifetime non-smoker is someone who has smoked less than 100 cigarettes in their life and hasn't smoked any substance in the 12 months prior to application. However, this is one area where you need to read the product disclosure statement (PDS) or other fine print for the insurer you are considering.
Cholesterol and blood pressure
Candidates applying for a life insurance policy, particularly those who are more mature, may also be asked for their blood pressure and cholesterol levels. It's important to note that with any of these questions, the levels associated with medical risk may be different to the levels an underwriter would consider higher risk. For example, while a doctor might be concerned with a blood cholesterol level over 5.5, insurers may only consider it significant enough to warrant charging a higher premium if you were to reach around 6.5. It's important to tell the truth to the underwriter, not only because these thresholds aren't the same, but because failure to do so could make your policy null and void.
BMI (Body Mass Index)
Your BMI, when combined with other information, can be a helpful guide when underwriters are seeking to determine someone's potential health outcomes. While the World Health Organisation generally considers people with a BMI over 25 to be overweight and 30+ to be obese, different insurers will have their own measures and thresholds. BMI, in and of itself, is not really a major concern for underwriters (people come in all shapes and sizes). However, excess weight can open the door for issues like hypertension, diabetes and heart disease and is therefore one factor that may be assessed.
Summary
For some people, the process of being underwritten can be a very personal and confronting experience. For example, you may need to discuss your medical challenges or history. Additionally, taking out life insurance means talking about death or how you would want to live if you were permanently disabled.
However, having an open discussion with your life insurer or financial adviser could help you find a policy that suits your needs, with the assurance that you understand what you are covered for.
---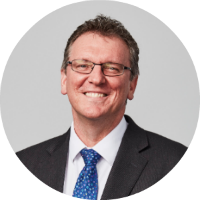 With over three decades' experience in life insurance, Scott has broad experience in underwriting, reinsurance, sales and marketing, product development and adviser management. He has worked at ClearView, TAL, PrefSure, AMP, Lumley Life, Tyndall Life and Mercantile and General. Scott is currently the Chief Underwriter for tech-led Life Insurer, Integrity Life. Find him on LinkedIn.
---
Thanks for visiting Canstar, Australia's biggest financial comparison site*
Cover image source: SMEEitz (Shutterstock)