It is unfortunately common for falling house prices to become a hot topic during economic downturns.
During the coronavirus pandemic, this has again been the case, with some early "predictions" forecasting imminent double-digit property price falls in Australia.
Of course, nearly six months into the crisis that has not been the market reality, with median dwelling prices so far only dropping minimally in most parts of the country. According to CoreLogic, the national median dwelling value fell 0.6% in the three months to July.
What can history teach us?
While no one has a crystal ball to forecast what might happen to property prices in the wake of the pandemic, looking back can provide some insights about what may be ahead.
In times of past economic turmoil, Australian real estate has tended to be a resilient investment due to it being a stable asset that does not generally experience short-term price peaks or troughs like shares, as well as often providing some shelter during turbulent times.
While there may have been a brief softening of market conditions during past economic turbulence, research shows that property prices have tended to rebound and strengthen within a few years.
In fact, according to the Property Investment Professionals of Australia (PIPA), median house prices increased by as much as 100% five years after the most recent recessions or economic downturns.
After the most recent economic downturn, the GFC, house prices were firming partly due to the high level of government stimulus in the economy – a situation that is similar this time around.
During that period of time, the number of first home buyers also hit historic highs, because of the Federal Government's First Home Owner Boost, which helped to underpin the market while our economy emerged from the global slowdown.
This time around, we are starting to see strong first home buyer activity with the HomeBuilder scheme also assisting the construction sector.
5-year
% median house price change for year ending
Sydney
Melbourne
Brisbane
Adelaide
Perth
Hobart
Darwin
Canberra
1980
100.7%
37.6%
49.7%
37.7%
64.7%
40.2%
N/A
33.0%
1988
64.1%
67.7%
20.4%
31.3%
61.9%
51.8%
N/A
20.2%
1996
16.0%
3.1%
23.3%
5.9%
27.3%
20.5%
47.3%
11.6%
2014
39.7%
18.5%
6.9%
7.1%
11.4%
1.7%
16.6%
8.3%
Source: PIPA, May 2020.
While these results should provide some confidence about what could lie ahead, the current economic situation and lending environment are different to previous economic downturns, which is more reason for optimism in my opinion.
Low-rate environment
Compared to previous economic downturns, when interest rates were reduced rapidly to support the economy as well as the eventual recovery, rates are already historically low.
In previous economic downturns, property owners may have had to sell their assets due to financial stress. However, that is less likely to be the case this time – especially with financial support packages like JobKeeper also in play. We don't seem to have seen any marked increase in mortgagee in possession, or distressed, sales since the start of the crisis.
Let's consider that the GFC first began in 2008, yet interest rates have remained unusually low since that time, partly due to its prolonged economic impact around the globe. While the economic impact of the crisis is forecast to be pronounced, I also don't think it will linger as long as previous financial slumps.
Property price resilience
Within five years of the most recent downturns, the PIPA research shows that median house prices in every capital city had strengthened – in some cases significantly.
In fact, during times of trouble, Australian property has been shown to provide reliable returns, especially when supported by low interest rates, as happened five years after the GFC.
Also, many property markets around Australia had healthy market conditions with solid buyer demand prior to the pandemic, which likely would be another positive for prices during the eventual economic recovery.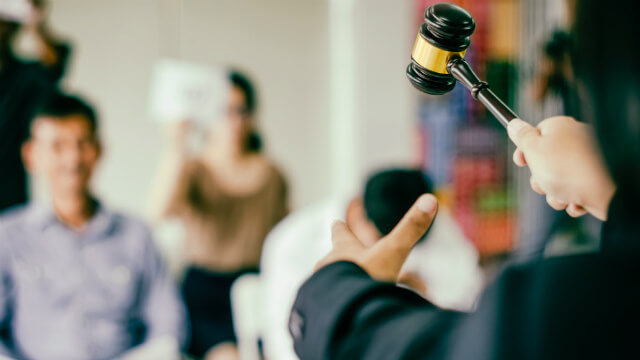 The low volume of listings is supporting the market at present but is also creating pent-up demand from buyers who have put their purchasing decisions on hold over recent months.
A look to the future
It is important to remember that real estate in most parts of Australia is an asset that tends to grow in value quite slowly and sustainably. This means that even if property prices were to soften over the next year, or even the next two, homeowners and investors have no need to panic.
Like any journey, and as with most investments, there are often bumps in the road, with property prices generally experiencing periods of growth, stagnation, and softening over a 10- or 15-year period.
Yet, over this same time period, historically, property prices have tended to end up much higher than they were at the start. For example, in 2011, every capital city recorded a fall in its house price index, mostly because it was the period of time that the GFC stimulus money dried up. However, by the year ending 2014, the house price index over five years had increased in each city, according to the PIPA research.
In 2020, over the short term, it is difficult to forecast the market cycle direction of any location with any certainty, because of the unknown trajectory of the virus and the economic recovery. However, the significant reduction of international migrants may negatively impact Sydney and Melbourne markets for some time.
Conversely, the work from home movement may see more people choose to migrate away from capital cities to regional areas that offer lifestyle as well as affordable property prices. This appears to be already happening with regional markets welcoming new residents, which is likely to have a positive impact on property prices in those markets over the medium-term and may result in a softening of prices in the cities they are leaving behind.
However, while we are in unprecedented territory when it comes to the way people will work in the future, the fundamentals of real estate as a stable asset over the long-term will almost certainly never change.
About Daniel Walsh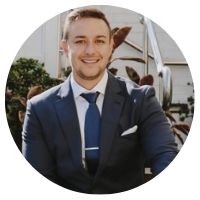 Daniel Walsh is the director of buyer's agency Your Property Your Wealth. He has been a finalist in a number of buyers' agent and buyers agency of the year national awards and is a member of the Property Investment Professionals of Australia (PIPA).
Follow him on LinkedIn.
Main image source: Ton Snoei (Shutterstock)