When it comes to property investing, experienced property investors are often looking for properties that provide more bang for their buck. But how can they do this? To put it simply, one way is to buy a property for less than it is worth on the market.
I want to focus on the strategy of purchasing a distressed property and leveraging the knowledge that the seller is looking for a quick sale and therefore may be more likely to accept a lower offer.
What is a distressed property?
A distressed property is a property that the owner wishes to sell urgently. The requirement of an urgent sale means the vendor may need to accept offers lower than it may be worth, or what they would otherwise seek, in order to sell to a tight deadline.
With the current COVID-19 situation not yet fully under control in Australia, we are likely to see more distressed properties become available due to a number of reasons:
Mortgagee-in-possession sales. If a property owner can no longer afford to pay the mortgage on their home or investment property, and they haven't reached an agreement with their lender to freeze payments, the lender may take possession of the property and sell it in order to recoup its losses. In this situation, the lender still has to try to sell the property for at least its market value, but they may be less interested in looking to make a top sales dollar on the property.
Divorce or relationship breakdown. Some properties may need to be sold in a rush before the funds can be divided between parties as part of a settlement.
Deceased estates. If the property belonged to a person who recently passed away, it may need to be sold in order for the proceeds to go to their beneficiaries.
Declining property values in an area. When this happens, some owners (particularly investors) may decide to sell before their properties lose further value.
Job transfer. If the owner needs to move quickly for their work, they may want to sell their home quickly to help them resettle in their new location.
As a buyer's agent, I often seek distressed properties because there are many potential benefits to them, including:
distressed properties can often be purchased below market value, creating some instant equity.
negotiations when purchasing property are often not only about price but also about contract terms, but this can be more of a focus for distressed properties, such as a shorter settlement period and more flexibility around the seller's inclusions, exclusions, etc. Because of this, if you're willing to meet the seller's unique needs, you may be able to negotiate a lower price.
The process can be very quick, without the vendor taking a long time to consider offers and there being less time for you to be outbid.
However, there are still a few possible downsides to purchasing distressed properties that you may need to be aware of:
A quick sale will require you to act quickly to bid on a property, which may result in you overlooking some of the property's faults.
If it's not only a distressed property, but also a distressed neighbourhood, then you may be purchasing a property that will continue to fall in value as the surrounding properties also become distressed. For example, sellers in a suburb where property prices are falling rapidly may rush to sell their property if they think this trend will continue, which means you may be purchasing a property that will further lose value.
Distressed properties are likely to involve more costs after settlement than most other properties. They are often sold "as-is". Due to the quick sale of the property, the vendor often doesn't have the time to complete repairs on the property, or clear the property of its contents. In the case of a foreclosure or a deceased estate, the property may have been left uninhabited for some time, meaning it could require repairs. It is therefore a good idea to have some extra cash set aside for repairs, clearing and rubbish removal.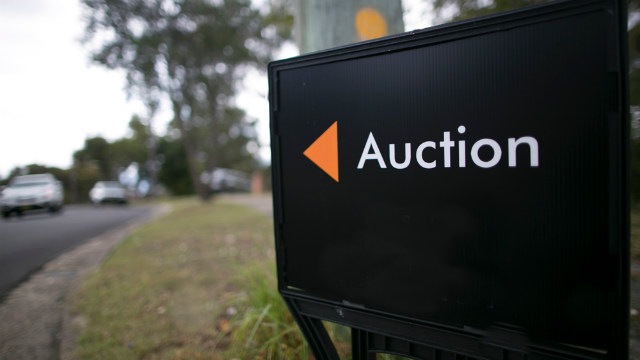 What do I need to know before purchasing a distressed property?
Before purchasing a property, it can be a good idea to be sure your finances are in order, which could involve seeking pre-approval. Distressed properties can be very hot on the market so it can pay to be prepared to move quickly when one becomes available.
I always advise my clients they should be ready to 'hit the ground running'. By this I mean, they should have their solicitor, broker and accountant (if applicable) all ready to move forward, as well as lining up a building and pest inspector in the area they're looking to buy, because the buyer who is ready and organised to jump on a distressed property may be more likely to be the one who will end up with it.
Due diligence is paramount in this case. You need to ensure that you're buying in the right neighbourhood, and that you're not paying too much for the property. Look at recent comparable sales in the area as well as what the property is likely to rent for (which could be as simple as checking sites like domain.com.au or realestate.com.au), so you can determine if the numbers stack up. The key is to ensure you are not caught up in the urgency of a sale, and to take the time to do your research.
It's important that you get your experts on board. A building and pest inspection is a key step, as it can help you understand the true condition of the property. You could also consider consulting a buyer's agent who can provide independent guidance and support and is experienced in negotiating on distressed properties. Depending on where you live, you may also need to seek out a qualified solicitor or licensed conveyancer to help you finalise your purchase.
How do I find a distressed property?
Look for properties that are advertised as being sold with an urgent timeframe. The sales advertisement might suggest this with marketing jargon like "quick settlement", "must sell", or "motivated sellers", which all could indicate the seller is committed to a sale.
When you enquire about a property, you could try asking the sales agent the reason for selling to give you a sense of how quickly the owner may want the property to sell. Some sellers may not even want to go through the process or cost of hiring a real estate agent and prefer to deal with the sale themselves, so you could also look for advertising that states "for sale by owner". One potential benefit of dealing directly with a seller is that you may be able to negotiate a win-win situation and negotiate the right price and right terms for both parties, without paying agents' fees.
How do I negotiate on a distressed property?
When I negotiate on a distressed property, it is not only the price I negotiate on but also the other terms of the contract. A lower price may be accepted if you are able to reduce the settlement terms (for example perhaps the seller would like a 21-day settlement rather than the standard 42), or agree to some special clauses from the vendor. I have negotiated on a range of clauses on distressed properties such as the vendor wanting a larger up-front deposit, shorter settlement period, unconditional exchange, as well as a clause specifying the property came with the contents (in the case of selling a hoarder's property). Be sure to check the vendor's conditions of the sale and weigh up the potential upfront cost savings with extra expenses you may incur for things like repairs, disposing of items or for expedited services to get the paperwork in order in a short time frame.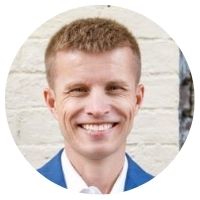 Lloyd Edge is the Director and Founder of Aus Property Professionals and accredited buyer's agent, and author of best-selling book Positively Geared. During his career he has helped his clients purchase over 2,000 properties. Lloyd started his journey on a teacher's salary, and he now owns a $12 million dollar property empire.
Cover image source: Monkey Business Images (Shutterstock)