If you're buying a house Caroline Jean-Baptiste reveals six things to consider when it comes to the contract in this edited extract from her book Buy That House.
Once you have found the home you want and have decided on a price, it's time to make an offer and also take a look at the contract. Contracts vary state by state and, as with any legal document, it is strongly recommended to see your solicitor or conveyancer before signing.
Buyers who have bought before are usually those making the mistake of not having a solicitor look over the contract before signing because they've been through it before.
The contract is fairly straightforward, but not completing it correctly can be quite costly. Your agent will complete the standard clauses in the contract and will likely visit to have you sign on the spot. Feel comfortable to take the contract to your solicitor before you sign. Whatever you do, be informed. It generally doesn't cost any more for your solicitor or conveyancer to take a look over your contract before you sign it. Remember this is a legally binding document.
1. Talk with your solicitor or conveyancer in person
That way you can ask questions and get a clear understanding of what you are about to sign. Don't sign a contract until the solicitor or conveyancer has looked at it. This service is most often included in the conveyancing fee.
It's a perfect time for your solicitor to pick up on errors that can be rectified quickly. Errors picked up early cost less in the long term. Common errors are spelling of names or differing names on ID, clauses not being completed correctly, and not taking the opportunity to include additional clauses to protect the buyer. Signing the contract the right way will help avoid potential issues later.
2. Beware that the real estate agent is representing the sellers
They are trying to close the deal and get the highest price for the seller. It's their job. Anything the agent says or promises about the house needs to be confirmed in writing or a condition in the contract, otherwise it's invalid.
One of my clients thought they were buying an air-conditioned home because when they were doing the inspection there were air conditioning units awaiting installation in three of the rooms. Once the property had settled, they moved in and called the agent to query the air conditioning. The agent had no recollection of any air conditioning. As it wasn't in writing, nothing could be done about it.
Make sure you thoroughly check the inclusions listed on the contract. If you're expecting it to be included and it's not listed, query it.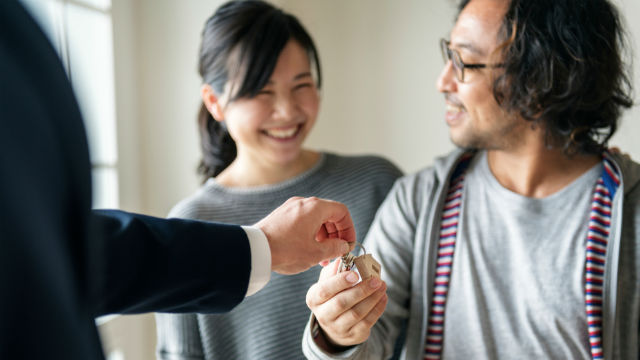 3. Be comfortable using the special conditions clause
Understand the searches required and any additional searches you might like to do. A correctly-worded clause can give you an out if, for example, you find renovations do not have the correct approvals. Missing the right building approval could put you in a terrible position if the deck falls down or has been built on an easement.
By having conditions in your contract such as finance, it means that if that condition is not met (for example, your finance application is declined) you can get out of the contract under that clause and your deposit should be returned to you in full.
If you are buying into a body corporate, information from the meeting minutes may raise issues that could mean a large out-of-pocket expense for you not too far in the future. For example, the replacement of the roof may be in discussion and a financial contribution from each owner may be required. A special condition clause written by your solicitor can help you avoid going into the purchase unaware.
4. Mention to your solicitor if you are a visa holder
This is so that they can ensure you meet property purchase requirements. Rules are constantly changing, so to ensure you have the right clauses in place and are within the requirements of your visa and rules regarding foreign investors, and make sure your solicitor is informed.
5. Be careful signing an off the plan contract
Understand you are signing an unconditional contract. An unconditional contract means that if anything changes, you are still required to settle on the purchase. The market may change and the property value may drop, but as you signed off the plan, you are still required to settle at the original agreed price.
Your personal circumstances may change; the lender's policy may change. Ensure you have spoken to your broker and understand buying off the plan and what can happen. You will need a backup plan should any changes affect the settlement.
6. If the property is tenanted make sure you discuss this to understand your position
First home buyers are generally permitted to see out the lease as long as you move in within a certain time frame and remain eligible for government incentives; however, different rules apply in different states.
For example, in Queensland if the lease you see out is longer than six months, the property is deemed as an investment and the first home buyers concession does not apply. If you extend the lease, you may be changing the purpose of the property and be required to repay the concession that was granted at settlement.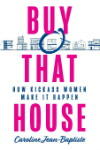 ---

Caroline Jean-Baptiste is a Brisbane-based mortgage broker. She is also a coach, mentor and the author of Buy That House: How Kickass Women Make it Happen.
This article was reviewed by Editorial Campaigns Manager Maria Bekiaris before it was published as part of our fact-checking process.
Main image source: thodonal88 (Shutterstock)