When you are looking at houses it can be easy to get caught up in cosmetic things like how the house is styled. Here is an insider's guide on what else you should be paying attention to.
On most Saturdays you will find a wide mix of aspiring property buyers attending open home inspections tapping on walls and cupboards and looking inquisitively at various parts of the home to see if it fits the bill.
But what lies beneath the surface? Are you potentially buying a lemon? How can you identify the possible defects that could put up a red flag for further investigation?
As a buyers' agent, I have inspected thousands of properties and have learnt some simple hacks that you can use to help avoid disaster. I look past many of the cosmetic issues to see if there are underlying issues that a qualified building inspector may need to review. Here are 12 things to look out for.
1. Are all the lights in the house on?
A good agent will schedule the inspection time to maximise light, so try to see the property at its worst time if possible (or at different times of the day when the sun is lower). Agents will always typically turn on every light in the property to provide the maximum amount of light possible for inspections. Look for properties that have good natural light and make the most of any views or district outlook.
2. Which way do most windows face?
Consider how the property is positioned on the block. What is the aspect of the front and backyards? Some properties are poorly designed and have too many west-facing windows which means it's likely to get too hot in summer. Ideally north facing backyards are the best, but even south facing yards can still work if the design of the living areas is right.
3. Are there any easements?
An easement gives someone other than an owner a right to make a limited use of the land. One type is an easement for services such as electricity, water or sewerage, for example sewer pipes and stormwater drains.
These may not be obvious to the untrained eye, but you need to check if the property you want to buy is affected by electricity, stormwater or other types of easements. While these can be a red flag, it does not necessarily mean you should immediately walk away.
Properties near large electricity stanchions typically sell at a discount to normal market value. Some buyers are worried about the impact of potential radiation, while for others it is more the visual aspect. With a stormwater easement you need to be aware that the council has the right to dig up the drain anytime it wants so you can't build pools and other structures over the top of the easement.
Another easement example is a shared driveway.
4. Are there springy floors or hollow-sounding door frames?
Even mention of the word termites sends shivers down the spine of some buyers. Termites love fresh timber and moisture. It is very hard to see if termites have been munching away on the inside timber frames – but some tell-tale signs are very springy floors (where they have disrupted the underfloor beams), hollow-sounding door frames, swarms of flying termites near an external wall, or termite droppings near wall cracks or edges.
5. How tall are the windows and balustrades?
Australian Standards prescribe the safe height of balustrades to be 1.0m above the surface. Rectification works could be a major expense in the future, especially in high-rise apartments which may require scaffolding. Similarly, there are strict regulations around the minimum window sill height of 865mm to ensure that children are not at risk of breaking a window and falling through.
6. Are there soggy spots on the property?
If stormwater is poorly drained and unable to get away it can lead to serious mould issues. The downpipes should be properly connected to the stormwater and not just draining off into the garden. The underfloor vents around the house should be clear of garden mulch and sitting off the ground to allow sufficient airflow under the house if it is built on piers.
7. Have you noticed any cracks?
Large cracks in the walls or ceilings (more than 10mm) can be a sign that the soils are reactive, and the foundations have moved significantly. Many properties are built in areas with clay soils and cracks will appear, but sometimes these can simply be minor and not a concern. A good building inspector will be able to advise you if these are problematic.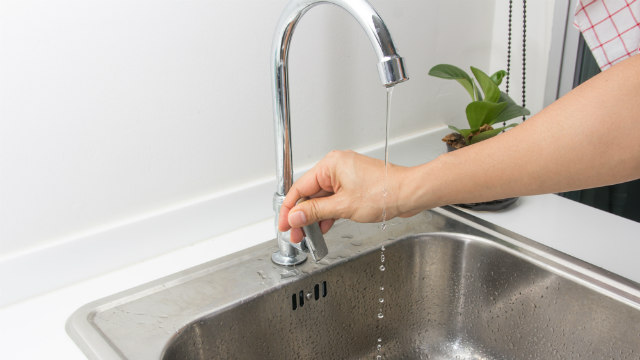 8. How big is the hot water system?
Make sure the hot water system is an adequate size for the number of occupants and that hot water comes on quickly. An 80-litre tank may not be enough to support a family of five for example. Turn on the taps and see how long it takes to heat up and check the water pressure in the taps too.
9. Is there any paint bubbling?
Water-proofing issues can be extremely costly and hard to diagnose. I have seen the biggest number of issues caused by failed membranes around showers and bathrooms. Look at the rooms adjoining the bathrooms to see if there is any evidence of mould or paint bubbling up as signs of water penetration. Look for cracked tiles and any serious mould issues. Also make sure the shower is a decent size. Being over 6-foot tall I personally hate small showers where I bang my head on the way in!
10. What can you hear?
In apartments check to see if you can hear the neighbours. You don't want to be woken up every time the neighbour comes home late at night. Can you hear traffic noise from inside? Some apartments near trains and main roads have double glazed windows which provide excellent noise abatement. Try to inspect the property at different times of day to get a feel for noise levels.
11. Are there any sagging spots on the ceiling?
It will be impossible to get up in the roof cavity during an open house inspection but take a good look at the ceiling to see if there are any sagging spots with the gyprock. Stand outside the house and get a visual line along the roof tile to see if there are any obvious deflections. Very old houses may have poorly constructed roofs which may need expensive repairs. It is also good to know if there is any insulation in the ceiling which helps with improving the thermal qualities of the home.
12. How big is the garage?
Check the height and depth of the garage. It can be a nasty surprise to find out you can't get your car and anything else you want stored in there after you have bought the house.
If you are looking at several properties each weekend I recommend you take notes on each one and record what stood out as good and bad. It's so easy to get confused after looking at 10 properties.
Many properties offered for sale will have a pest and building report available for review at the open house inspection. The local agent should be able to send you the link to buy the report to read at a reduced price. This is an essential part of the buying process to make sure you cover yourself from purchasing an expensive renovation project.
If you're currently considering a home loan, the comparison table below displays some of the variable rate home loans on our database with links to lenders' websites that are available for first home buyers. This table is sorted by Star Rating (highest to lowest), followed by comparison rate (lowest-highest). Products shown are principal and interest home loans available for a loan amount of $350K in NSW with an LVR of 80% of the property value and that offer an offset account. Before committing to a particular home loan product, check upfront with your lender and read the applicable loan documentation to confirm whether the terms of the loan meet your needs and repayment capacity. Use Canstar's home loan selector to view a wider range of home loan products.
*Comparison rate based on loan amount of $150,000 and a term of 25 years. Read the Comparison Rate Warning
---
About Rich Harvey
Rich Harvey, is a buyers' agent, economist, property investor and CEO of Property Buyer ,an independent buyers' agency that specialises in searching, appraising and negotiating real estate exclusively for buyers. Rich has served as President of the Real Estate Buyers Agent Association of Australia (REBAA) and Chairman of the Buyers Agent Chapter of the Real Estate Institute of NSW to improve the professionalism and standards within the buyers' agents industry. He also appeared as the Buyers' Agent host of the TV hit series "Buying Blind" on Nine.
Main image source: Andrey_Popov (Shutterstock)