Buying a home is often an exciting milestone. Finding out six months later that the property needs extensive repairs for damage you weren't aware of? Well, that's probably something you won't be quite as thrilled about.
Before buying or selling a home, it's a good idea to identify any underlying defects, safety hazards or other potential problems with a property before they worsen or spell the end of a sale. A building inspection by a licensed inspector may help you to uncover these, helping you decide how to proceed.
If you are weighing up the cost of a building inspection against the potential benefits it could offer, we've outlined a few key considerations below.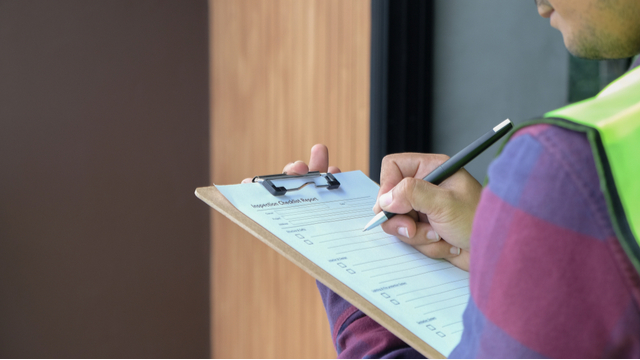 What is a building inspection?
A building inspection is conducted by a licensed building inspector to assess the state and condition of a building. A building inspection is usually carried out before buying or selling a property, but may also be beneficial to your current property to help you understand its condition. Once the inspector has finished the examination of the property, they will generally write up a report outlining the findings. This may include details of any hazards and defects that have been identified, as well as things they have noticed that may cause problems further down the track. For example, a damp stain on your wall could be a sign of an internal plumbing fault which may cause extensive damage to the structure of your property in the long-term if left alone.
A pre-purchase building inspection may be carried out before the contract is signed, allowing a buyer to conduct a thorough check of the property before committing. It may also be a condition of the contract, meaning that after the contract is signed you may have a period of time to arrange a building inspection and withdraw from the contract if it uncovers anything significant. From a seller's perspective, conducting a building inspection before selling may highlight any problems with your property that need fixing before you put it on the market.
How much does a building inspection cost?
The cost of a building inspection can vary depending on factors such as the size of the building, its location and the type of inspection required. To give you a rough idea, online trades services website Hipages says an inspection for a small property may only cost between $200 – $300. It also says that inspections in regional areas are usually cheaper than those in metropolitan areas. For example, an inspection for an average-sized home in a regional area is estimated at between $400 – $500, whereas an inspection may cost up to $800 – $1000 for metropolitan areas.
The cost of a building inspection is usually quoted and may vary depending on a number of factors, including:
The type of inspection – this may affect the time it will take and whether there are any technical requirements. For example, NSW Fair Trading says that specialist inspections for mould or pests are likely to cost extra and inspectors are unlikely to include matters outside of their expertise. This means that an inspection which involves plumbing, electrical or gas may require a licensed plumber or electrician in addition to a licensed building inspector.
The type of property – this may affect the type of inspection required and the time it will take. For example, according to building inspection company, Jim's Building Inspections, an apartment above the first floor may not require a pest inspection as there is often less risk of termite or other pest-related damage. It could be worth seeking advice from a solicitor, conveyancer or inspector if you're unsure about which inspections you should request.
The size of the property – the size of the property being inspected may affect the price as a one bedroom apartment will generally require less time to inspect than a five bedroom home, according to Hipages.
Your location – the cost of your inspection may vary depending on your state, where you live within the state and the level of demand for these services in your area.
Building inspection packages – some building inspectors offer packages with a range of inclusions. For example, it may be cheaper to purchase a package that includes pest inspection, rather than conducting a building inspection and a pest inspection separately. Jim's Building Inspections says the average cost of one of its building and pest inspection packages was $578 as of May 2018, whereas Hipages says that a standalone pest inspection generally costs around $100 – $150.
What does a building inspection cover?
According to online real estate agent specialist, OpenAgent, a building inspection report will generally include the following aspects of a property:
Plumbing, such as taps, toilets and guttering and drainage systems

Assessment of the walls, ceilings and windows for sagging or damp stains

Checks of all the doors and windows

Visible framework damage, such as rust

Additions and alterations to your home and whether they comply with Australian building standards

Roof, roof space and guttering
Exterior features such as driveways, fences and non-structural retaining walls
While not usually covered in a standard building inspection, buyers or sellers can also ask for additional specialised inspections, such as for swimming pools or for damage caused by pests and vermin. Further assessments can also be made if the initial inspection uncovered signs of more serious problems, such as sinking and structural or foundational damage.
Why get a building inspection?
Depending on your situation, a building inspection could come in handy for the following reasons:
When buying a home, a thorough inspection of the property before you sign the dotted line or finalise the purchase may help you to decide whether it is structurally sound. It may also uncover factors relating to the current and future condition of the property that you may have missed upon your own inspection, and could help to avoid any nasty surprises down the track.
For example, after two residential towers in Sydney were evacuated because of structural cracking, studies conducted by Deakin and Griffith universities found that more than 70% of the buildings surveyed on Australia's east coast had at least one defect.
It may be worth keeping in mind that once you buy a property, the contract has settled and all the cooling-off periods have passed, any further damage or problems that may arise are your responsibility. Therefore, having a better idea of the condition of the property before you buy may be worthwhile.
OpenAgent says that being aware of some of the property's weak points in advance may also provide you with leverage when making an offer or negotiating the price of the property. You may also be able to ask the seller to fix some of the identified problems prior to settlement, particularly if there are significant safety issues uncovered.
Before selling your home, it may be worthwhile getting a building inspection to uncover any existing or potential problems, so that you are not caught off-guard. Identifying any problems could allow you to make necessary repairs in advance, before any prospective buyers conduct inspections of their own, which could help you secure a sale price you're happy with.
OpenAgent also says the peace of mind afforded by having done an inspection is often a benefit during the sale process, as it may help to close the sale more quickly.
It can also be beneficial to have a building inspection conducted in your current home, regardless of whether you are planning on buying and selling. According to NSW Fair Trading, an inspection can help you identify hazards and defects so that you can stay on top of maintenance and repairs, or prepare for any renovations that you may have planned.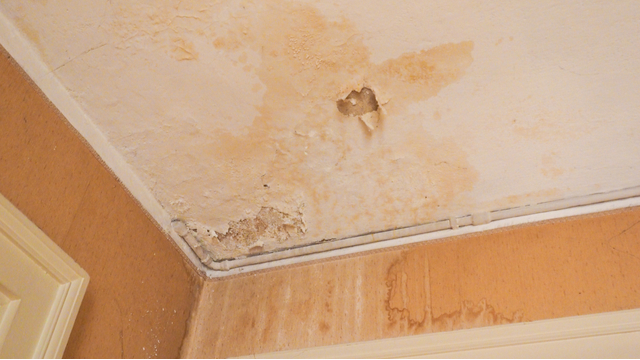 How to ensure you're getting the best quote
As with any jobs that require a quote, it may be worthwhile to do your research and make enquiries before you hire someone to conduct your building inspection, as the cheapest quote is not necessarily the best.
According to Jim's Building Inspections, you should keep the following considerations in mind when choosing an inspector:
Their experience level

Their qualifications, keeping in mind the requirements in your state or territory

The contents of their quote and whether they require any specialist equipment

Whether they are covered by appropriate insurance

The quality of their building reports, bearing in mind that many companies offer examples of their reports online
Header Image Source: Azem (Shutterstock)