A look at the pros and cons of buying a holiday home to help you decide if it's a good idea…
It's not uncommon for a couple or a family to go overseas on holiday and find themselves tempted to purchase a holiday house or apartment. Whether it's a skiing chalet, a home on the beach, a log cabin overlooking a fly-fishing river … it's easy to see the attraction of having somewhere to escape to.
While the combo of rental income and easy future holidays is attractive to many, it's important to thoroughly consider the pros and cons of buying a holiday home, to try and avoid making a bad impulse buy. Purchasing a holiday home is terrific if, and only if, it fits in with your financial situation and long-term goals. Here are a few of the main advantages and disadvantages of holidays homes that you should consider before you buy.
Pros of buying a holiday home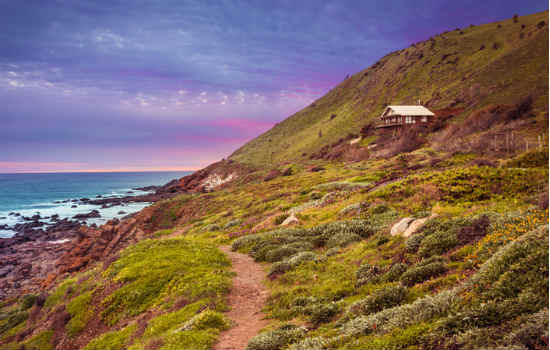 First and foremost, your holiday home will be just that; a home away from home, where you can go on holiday without any planning or money required. You can go there for a spontaneous weekend holiday, or spend a week there. It's completely up to you.
Another benefit is the potential profit you might make if you decide to rent it out to a tenant. Even if you don't end up making huge amounts of profit from rent, it'll certainly help in paying for things like insurance and upkeep on your holiday home, which you'd be paying for out of your own pocket otherwise. Your property might also appreciate in value over the years, increasing the net worth of your investment.
If your holiday home is also an investment, it means that some of the running costs (such as interest on a home loan and maintenance) may be tax deductible, but beware of the ATO's restrictions around this. Read more about holiday home tax deductions.
Speaking long-term, a holiday home in an ideal location with access to all the necessities could make for an excellent primary residence after you retire. It could also be a good way for your child(ren) to try out living out of home and paying rent.
Summary of the pros:
Rent-free holidays for you and/or friends whenever you want, for however long you want
Potential profit/offset costs from renting out to tenants, along with possible appreciation in value
Possible place to live after retirement, and easy way for children to test out living by themselves
You can leave holiday toys there, along with household items that you will want, saving unnecessary packing up every time.
No more paying holiday rental loadings in school holidays.
You can rent it out when it's not being used by you and your friends.
Rental income will hopefully offset maintenance costs, loan costs and council costs.
Hopefully, the property will appreciate in value.
There are tax advantages for you.
Cons of buying a holiday home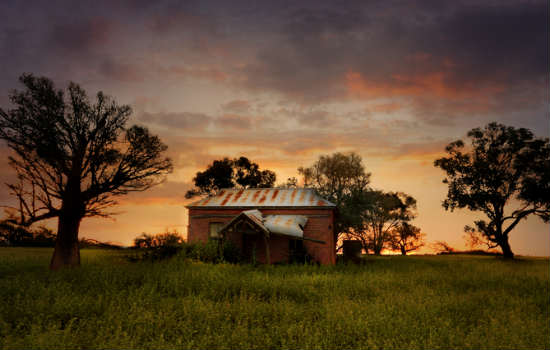 Most important to consider is holding costs. If you can't manage to find a tenant, then you're paying mortgage, insurance, maintenance fees and more out of your pocket, with no offsetting income. Even if you do find a tenant, the uncertainty and variance in rental rates means that you could still end up having to cover some or a lot of your property's holding costs out of pocket.
In terms of finding a tenant, it's important to remember that the average period of high demand for holiday rentals is eight to ten weeks a year. If you want a holiday home for lifestyle purposes and not investment, know that the times when you'll want to use your holiday house are most likely these high demand periods, so you'll need to figure out the balance between personal use and generating enough rental income.
The nature of a holiday house means that you'll only check on it a few times a year, so unless you have a regular cleaner or a security system, damage or other problems with the home could go unchecked and lead to further complications.
You might also get bored of going to the same spot every time you go on holiday, but still feel the need to go there out of obligation rather than a genuine desire to spend time at your holiday home.
Summary of the cons:
Holding costs can be a serious financial burden, especially if you can't find a tenant
Expanding on this, finding a tenant outside of popular holiday times can be hard, and the only times when finding a tenant is easy are the same times when you want to use your holiday home
Damage or vandalism can go unchecked for months, and can worsen dramatically if left for too long
You can potentially get bored of going to the same place every time you go on holiday
Your idea of the perfect get away location may not be in sync with other holidaymakers, meaning it could be difficult to rent.
Like any investment, there is the risk that the property may not increase in value sufficiently to offset the costs. You may have to wait for a decent return on your investment.
You will have to factor in management and cleaning fees to your investment, not to mention council costs, maintenance and improvements.
There will be other ongoing costs to rent out your property, such as providing linen, replacing broken chattels. You'll also have to organise garden and lawn-mowing to keep the property at a marketable standard.
Dare I say it? You may get bored going to the same place year in year out, let alone wanting to retire there down the track!
Buying a holiday home tips
If you do decide to go down the holiday home path, the Real Estate Buyers Agents Association (REBAA) offers the following buying tips to keep in mind:
Don't buy at the peak. Falling in love with a beach house at the height of summer, or a ski lodge in the middle of an awesome ski season is not a great idea. Also remember that when the property market is flat a quality property in a good location will always find a buyer. A good question to ask yourself is: Would this property generate loads of interest in a buyers' market?
Keep a buffer. Even partially leasing during the tenure to other holiday-makers can incur costs, as these tenants can be more hard-wearing than long-term tenants. Consider having an emergency buffer for common items that may break down more quickly or require replacement due to increased wear and tear.
Calculate ALL realistic costs. Many holiday home buyers forget that a second home incurs a second lot of expenses: electricity, water and council rates, maintenance, cleaning, annual pest inspections, land tax, insurances. Be realistic and seek professional advice.
Is it cheaper to holiday-lease yourself? Consider the long-term benefits of holidaying in the same place on a long- term basis. Is this really what you want?
If you're currently considering a home loan, the comparison table below displays some of the variable rate home loans on our database with links to lenders' websites that are available for first home buyers. This table is sorted by Star Rating (highest to lowest), followed by comparison rate (lowest-highest). Products shown are principal and interest home loans available for a loan amount of $350K in NSW with an LVR of 80% of the property value.
Before committing to a particular home loan product, check upfront with your lender and read the applicable loan documentation to confirm whether the terms of the loan meet your needs and repayment capacity. Use Canstar's home loan selector to view a wider range of home loan products.
The bigger holiday home picture
When considering buying a holiday home it's crucial to decide what the property is for, what it will achieve and over what time frame.
If you believe you'll use the house for holidaying three or four weeks of the year, then rent it out for the rest of the time, find out how long the holiday season is at your desired location. Then you will be able to determine if the planned rental income in this short window pays enough of the mortgage to make it worthwhile.
Is your property high-demand and therefore high-occupancy? The holiday house you love may not be the house someone wants to rent unless it has some marketable features (lots of rooms, sea views, close to ski fields etc).
As with any property investment, location is everything if you are to reap any capital gains. Buying in the wrong place can be costly. Real estate experts tell us to be wary of glamour retirement areas or locations with a preponderance of older residents. Instead, you should look to buy in areas that have economic resilience. And then be prepared to keep your holiday home – property, like all investments, tends to perform better over time. The longer you can keep it, the more likely it is to show a capital gain.
Finally – don't discount expert advice on the real tax implications of the holiday home, because tax benefits generally only accrue when the property is being genuinely rented out. A financial planner or accountant will also recommend the right way of going about the property purchase so you get maximum benefit from the mortgage in your individual case. This could be an interest-only loan or a fixed term loan.
When everything comes together and all the financial boxes are ticked, it's time to sit back on the deck, enjoy the serenity and drink a toast to your new holiday home. Congratulations.
Learn more about Home Loans
Finding an affordable investment property