Working out how much rent to charge is an important decision for property investors. Here are some factors to consider when setting the amount.
Judging the right dollar amount when deciding how much rent to charge is a challenge for most property investors. It is often particularly perplexing for first-timers. After the high of buying a property, they must quickly turn their mind to the unfamiliar matter of property management, which of course starts with setting the rent and securing a tenant.
Should I use a property manager?
The simplest solution may be to get professional advice and engage an experienced property manager with local expertise. Part of their service will be to undertake a rental assessment and then recommend the level of rent you should charge.
So, that means the puzzle of setting the rent on your property is solved? Not so fast. Even if you use a property manager, you should ideally have some understanding of the considerations that underpin their rental recommendation, as this could help you to make a more informed decision.
Keep in mind that using a property manager will cost you. They will typically ask for a letting fee, to cover the work of finding a tenant, and then an ongoing management fee. The letting fee will typically cost the equivalent of one to two weeks' rent. The management fee is generally charged as a percentage of the gross rent, often around 6%-8% of what the tenant pays each week or month.
So with these considerations in mind, there are a number of investors who may decide they want to go DIY – perhaps they baulk at the cost of a property manager, or conclude they have the skills and available bandwidth to handle the job themselves.
For investors who fall into that category, as well as those who are simply curious about what the process involves, here's an overview of some of the key steps that go into setting the rent and finding tenants for an investment property.
The rental assessment process
So how do you decide how much rent to charge? Ultimately, the level of rent should reflect market conditions if you want to maximise your rental income. Many landlords face competition from similar rental properties in the area, and many tenants are naturally price-sensitive. Set the rent too high and there will be no takers; set it too low and the property will lease quickly but you will have left money on the table that could have helped pay off your mortgage.
A rental assessment often involves two elements: analysing comparable properties and calculating rental yields.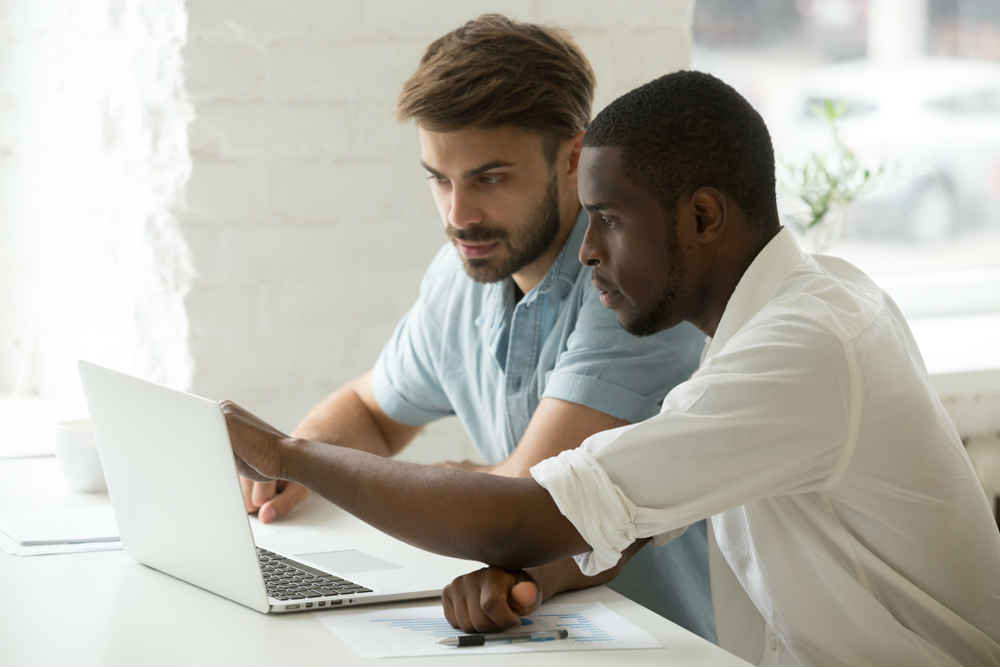 Research comparable properties
Professionals tend to gauge prevailing market conditions by gathering and analysing rental values for comparable properties that have been recently listed or leased. Property managers have paid access to databases that provide them with current and historic rental data.
You may not have access to this intelligence, but you can still learn from the "current rentals" sections of popular property websites. It's a good idea to track and record listings over several months, if you have time on your side.
Ideally, you should try to look at properties with very similar characteristics to your own in terms of their location, architecture, number of rooms, standard and style of renovation and amenities. You may want to record this information in a spreadsheet to help you keep track of it.
In many instances though, there aren't many very similar properties to consider, so you may widen the net to include properties with modest differences. The art in rental assessments is to adjust the advertised rents of these not-quite-similar properties so one is comparing apples with apples rather than apples versus oranges.
It can be a difficult judgement to make at first, but after looking at enough properties you may start to see patterns – perhaps three-bedroom properties tend to rent for $75 a week more than two-bedroom properties in your suburb, for example, or maybe an ensuite bathroom seems to secure an extra $20 a week in rent.
How do I calculate the rental yield for my property?
The rental yield is simply the annual rent in dollars divided by the current value of the property, expressed as a percentage. So if you get $500 a week ($26,000 a year) in rent on a property worth $500,000, the rental yield would be 5.2%. This is what's often called the "gross yield", as it doesn't take into account any expenses.
If you assume that similar property types (say, two-bedroom houses) in a particular area (such as a suburb) tend to have a similar rental yield, you can estimate the prevailing market rent for your property if you can find out the rental yield and current value of those nearby properties. But you should be careful about placing too much weight on this calculation, as the result is very sensitive to small changes in the rental yield value used.
Setting a sustainable rent
Done thoroughly, a rental assessment following the steps above should ideally provide you with a narrow "technical range" – of around 10% – where the rent should sit. It's worth noting that it is usually preferable to have several tenancy applications rather than just one or two, so as to increase your likelihood of finding an excellent tenant. Setting a rent at the top of a range might mean there is only one applicant, which can often be risky.
The final rental figure you settle on should also take into account market sentiment and seasonal factors. If the most recent batch of leased properties appeared to be snapped up quickly by tenants, that indicates rising demand and may warrant an advertised rent at the top of or possibly even above the technical range.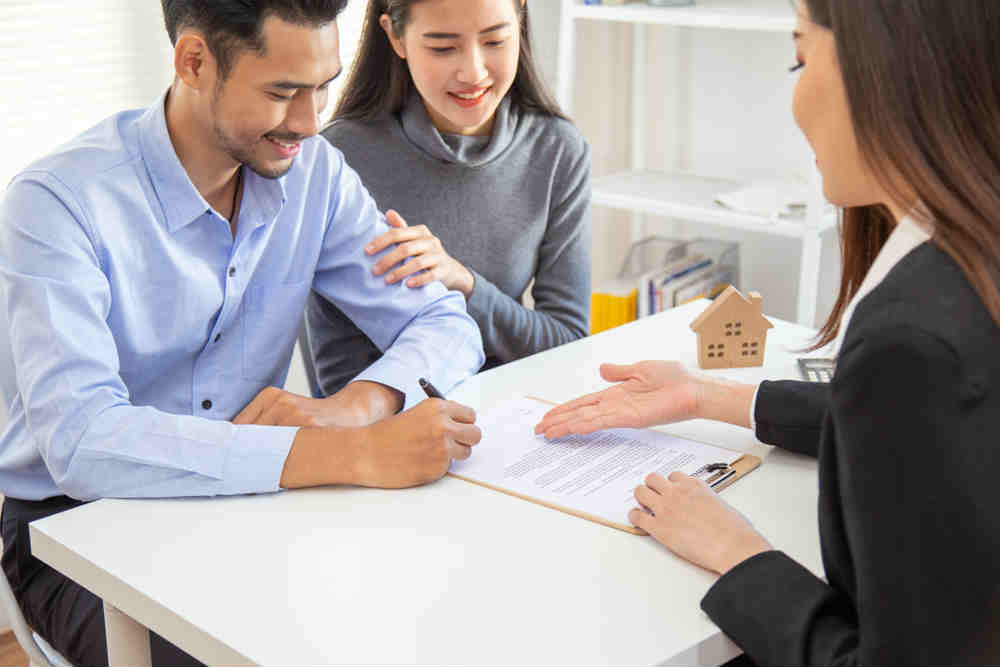 Finding tenants
It's now time to find those tenants. The principal route for most would-be landlords is through the "for lease" section of the leading real estate portals. It's important to market the property well. A good-quality online listing with a well-written property description and attractive photographs arguably has better prospects than an equivalent property supported with clunky prose and gloomy images.
To help you avoid the problem of poor images, you may be able to re-use the images that were commissioned to sell the property, but this requires some forethought during the buying process so that a clause can be inserted in the purchase contract giving you the right to use those images.
What to do if a property won't rent
The lost income from a vacant property can end up causing financial hardship. If the property is not rented quickly, try not to panic. If you have engaged a property manager they should know what to do, but it is still important to know the right questions to ask them.
When a property fails to lease, it's generally either because the rent is too high, or the property is poorly marketed. The temptation may be to just drop the rent. That reflex should be resisted, at least initially.
Look to establish where the breakdown in interest is occurring, as that may determine the cause. Are you getting a low number of website hits and few phone enquiries? If so, the online leasing ad may not be up to scratch, or perhaps it isn't sufficiently prominent on the listing website. If the former, work on strengthening your description of the property and commission professional photographs; if the latter, you may want to consider investing in bumping the ad up to the top of the first page of listings.
If there are callers and attendees at open for inspections but no rental applications, what is the feedback from these interactions? Don't be afraid to ask. Of course, people won't always say if a property is too expensive, but if they appear quite happy with how the property presents, then the price is likely to be the problem. The rental assessment likely needs to be redone to find properties that are genuinely similar, and the rent adjusted accordingly.
How to boost the rent you can charge
The main driver that allows you to secure a higher rent is market forces – quite simply, if tenant demand increases relative to rental supply, tenants may accept they have to pay more to secure a property. This is an outside force beyond your control.
However, there are steps you can take that may deliver higher rents. Cosmetic renovations such as repainting walls, replacing carpets, re-grouting bathroom walls need not be expensive but can lift a property and its rent significantly. Similarly, tenants are often willing to pay more rent when there is air conditioning and heating in a property.
---

About Jarrod McCabe
Jarrod McCabe is a director of Wakelin Property Advisory, a Melbourne-based independent buyer's agent specialising in acquiring residential property for investors.
Main image source: Zerbor (Shutterstock)