Embarking on a major home renovation can be a time-consuming and often expensive exercise. But, if you've got a handy $1000, it could still be possible to stage a mini-makeover on at least part of your abode. Here are five ideas that you could potentially achieve for under $1K each.
1. Replace your front door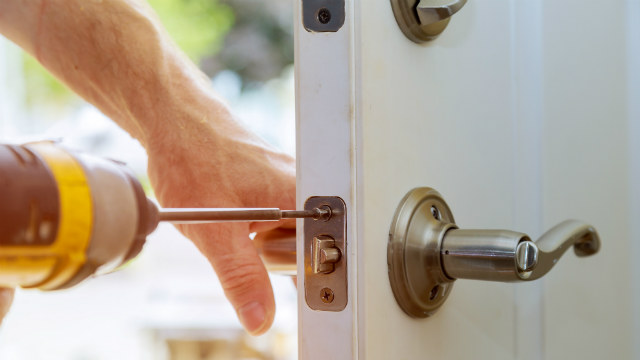 Nothing says "welcome home" like a spick and span entryway. Luckily, if your front door is looking a little worse for wear, updating it could be possible without breaking the bank. Shop around to find the best options to suit your budget.
Costs can be broken up into a few different categories for this job:
The door itself
Door hardware (if not reusing the old locks and hinges)
Delivery fee
Labour to install the door and hardware
Painting the new door
Australian trade services website hipages estimates that the cheapest entry doors start around $130. Some doors come pre-primed or painted, although that is usually an added expense. If you use a carpenter for installation, expect to pay between $40 and $80, sometimes with a call-out fee, depending on where you live and the complexity of the job, according to hipages. Serviceseeking.com.au, another trades services website, estimates that the labour component of replacing a door could be anywhere between $200 to $500, depending on where you live and how much work is required.
A tin of exterior paint, brushes and other accessories could set you back about $100, based on information available online from hardware chain Bunnings Warehouse.
There are plenty of companies that specialise in replacing doors, and many will come to your house and give you a quote to do the entire job. This could mean replacing just the door itself, or pulling out and replacing the entire frame. Some companies will even repaint the door and frame as part of the package price or for an additional fee.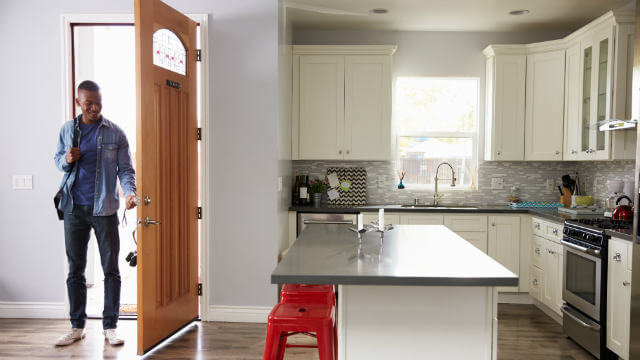 Otherwise, it could be possible (and potentially cheaper) to go the DIY route, although doors have a reputation for often being tricky to hang, especially if the doorframe or door is not exactly the same dimensions and you need to make on-the-spot alterations. Fitting locks can also be a challenging task, so if you're struggling or pressed for time it could be worth considering hiring a locksmith to help you out.
Regardless of whether you decide to do it yourself or contact a professional, there are some common hiccups that could lead to a blowout in the budget. If your doorway is not of a standard size (most door companies follow similar size patterns), getting a custom-cut door will cost extra. Also, taking your old door off could mean you need a new door handle and locks. These vary in price considerably, so, if you can't reuse your old door hardware, that could be an added expense.
2. Update cabinet door knobs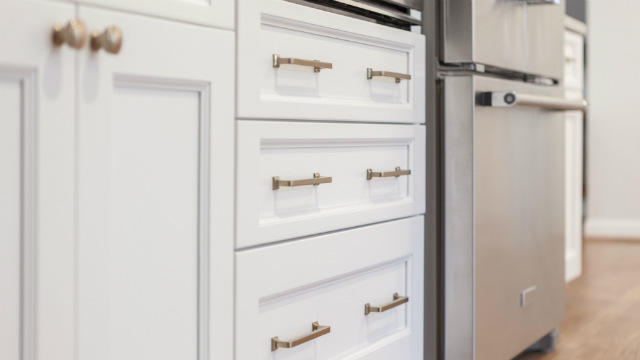 This is another renovation trick that's generally quick, easy and relatively cheap. There are literally hundreds of different types of door handles on the market, designed to be used on household cabinetry. Replacing daggy or broken handles can give a kitchen, bedroom or bathroom a new lease on life, without the pricetag of a 'real' renovation.
Before going out and buying new handles, you may want to remove one or two of the old ones from your cabinet first. Years of use will usually have left a mark in the cabinet door under the existing handles. Some of that mark might just be dirt – wipe it off gently with a damp cloth – but there will usually be a permanent scar. Be sure to choose a new handle that will cover up those blemishes. Also note how the handle has been attached to the door, and aim to buy new ones with the same set up if possible, so you don't have to drill or fill in any holes in the cabinets. Take the old handles, as well as photos of the door blemishes, with you to wherever you are going to buy your new ones, so you can be sure that you are buying suitable replacements.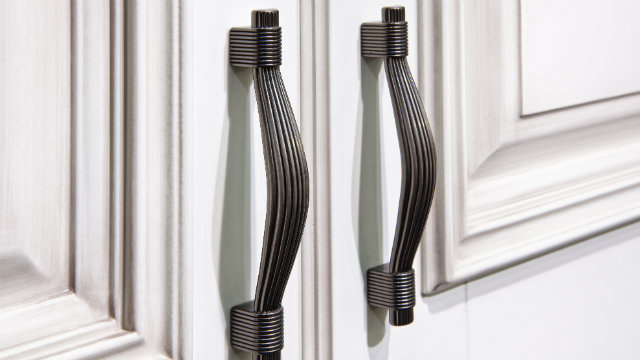 When choosing your new handles, consider what you are trying to achieve – do you want to make a statement or do you want them to blend in more with the decor? If you have stainless-steel appliances, a popular choice is to go for brushed metal handles. A modern, industrial look can be achieved with square or rectangular handles; while rounded shapes can offer a softer effect. Traditional kitchens might accommodate clear acrylic, coloured enamel or brass knobs. With such a huge range of handles on offer, there are gems available at a range of price points – starting from as little as a few dollars. Often all that is required to install them is a screwdriver and some muscle.
Watch out for sharp edges and how the handles' size and shape work in their setting – for example, when preparing food at the kitchen bench, ensure that you won't be hitting up against bruise-inducing protruding metal edges on handles. And when you have made your choice, make sure that the shop's return policy allows you to bring the handles back for a refund or exchange if they don't work as you expected.
3. Install feature lighting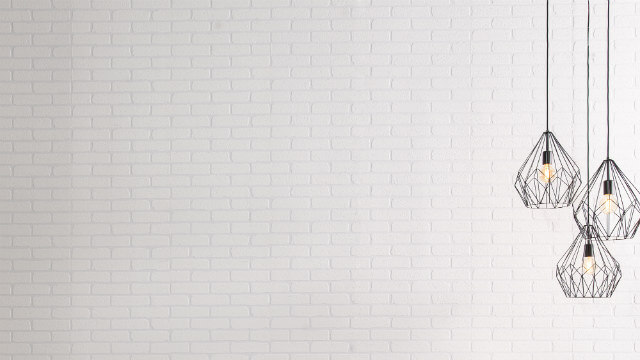 If the bones of your place are good but you'd like to inject a little more atmosphere, a new hanging light fixture or even a statement lamp could be the answer.
While you may need an electrician to install lights in many cases, particularly where wiring is involved, there are also plenty of do-it-yourself fixtures on the market that you may be able to screw into existing recessed lighting fixtures. Batten-fix lights are a common DIY option, as they can be easily secured to an existing bare light fixture. Batten fixtures usually have a shade, much like you'd find on a lamp, sticking close to the ceiling.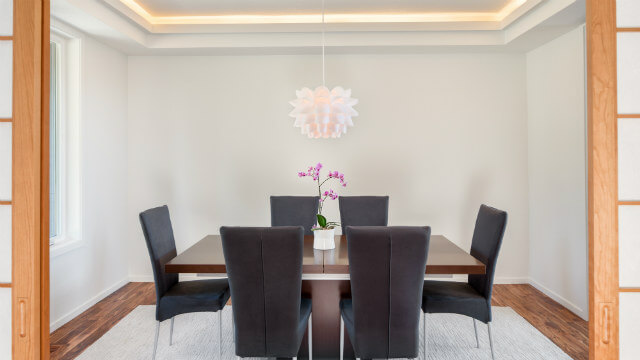 For full-on drama, you could choose a pendant light, or, if the budget allows, a series of pendants strung in a row or clustered together. A pendant light is one that hangs from the ceiling, usually on a thin cord but that varies. Style choices are virtually endless and range from crystal chandeliers, to industrial-looking bare bulbs strung on simple black cord, to ornate shades suspended by chain. These lights are also available in DIY versions, but often require an electrician to install them.
Prices of pendant lights start from as little as $20 from some retailers, but range widely.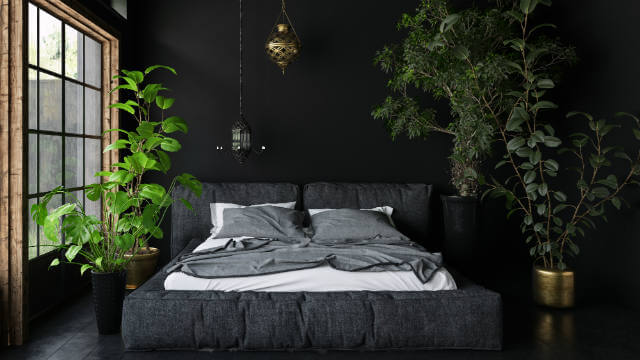 An electrical tradesperson charges between $80 and $100 per hour, and may also charge a call-out fee, according to Serviceseeking.com.au, although this can vary depending on where you live and what you need done. The site also lists a typical quote for installing a down light to be $35 and replacing a light switch at $95, plus call out fee.
4. Replace your taps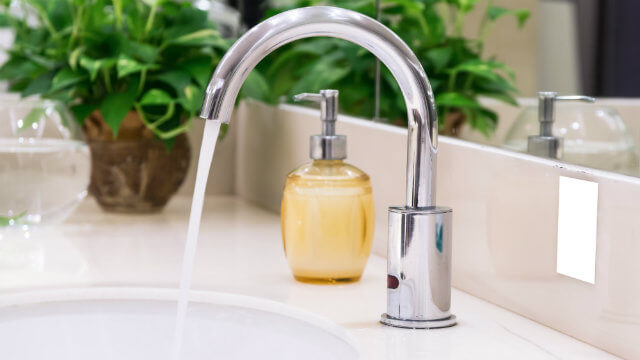 Give your bathroom an instant lift by upgrading broken or daggy taps, limescale-caked spouts, and leaking shower heads. These frequently underestimated necessities often set the tone of a room – if they look all shiny and new, it can help whomever is using them to feel likewise.
Some bathroom set-ups could mean that it's necessary for you to have help from a professional handyman or plumber. Hipages estimates that it could cost between $80 and $250 for a plumber to install basin taps or replace a shower head, depending on the scope of the job and where you live – tapware extra, and there could be a call-out fee, too.
However, in some situations it is possible for a competent DIYer to have a go at the work themselves. Either way, it's a good idea to research what is involved before embarking on the project.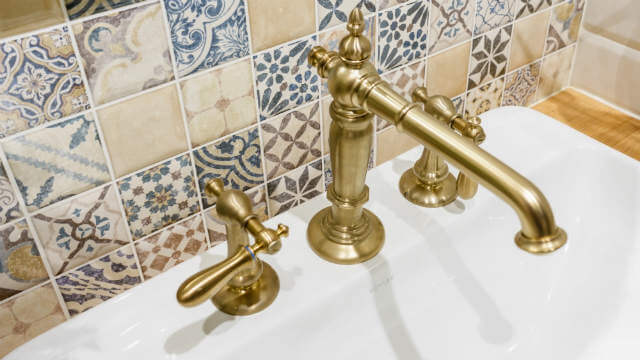 Taps come in a wide range of styles and prices, from a number of manufacturers. To keep costs down, it can help to choose taps and spouts that are the same format and roughly the same size as the originals. It may then be possible to salvage parts of your existing set-up, such as the bath spout, rather than swapping out every fixture.
5. Upgrade your stovetop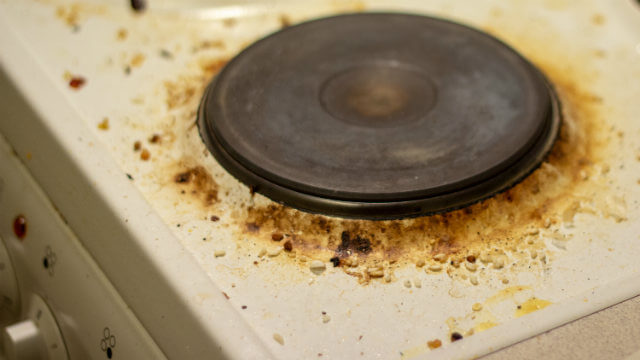 While the kitchen is the heart of the home and often on display, it's also the place that tends to cop a hiding when it comes to wear and tear. While it's expensive to replace benchtops, why not consider swapping out one of the major items on show – the cooktop?
Unfortunately, if you're looking to replace a freestanding oven with an integrated cooktop, this may not be possible within the $1,000 limit. Canstar Blue estimates that while 50-60cm freestanding ovens generally cost less than $700 to buy, larger ovens can be as much as $5,000 – delivery and installation extra.
However, if you have a separate stovetop that is looking a little worse for wear – perhaps it's an outdated model in an unfashionable colour, or its enamel or glass surface is chipped or scratched – it can be a relatively inexpensive exercise to replace.
Cooktops from highly-rated manufacturers, according to Canstar Blue, can start around $500 (for either gas or electric models). A sleek-looking ceramic-glass electric cooktop (as pictured below) can add a modern look to a kitchen, especially if you are replacing an older-style, exposed electric coil variety. High-tech induction electric cooktops could be out if you want to keep under the $1K price range, however. When it comes to gas, cooktops can be made from stainless steel or enameled metal, with trivets in a range of finishes including cast iron or enamelled metal.
You may be able to keep costs down by purchasing a cooktop that fits in the existing hole that would be left by the old stovetop, and by sticking to the same fuel format that you're already using, whether it's gas or electric.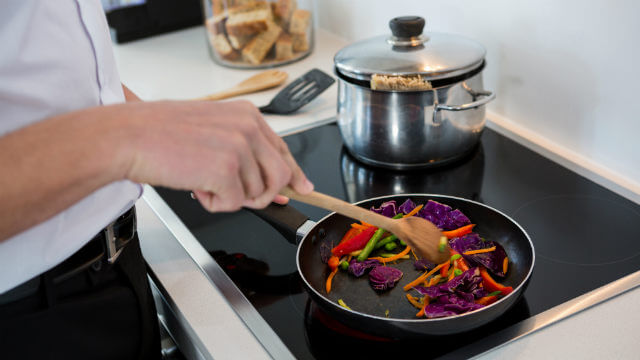 Depending on how its fuelled and what you buy, it is likely that you will need to have your new stovetop professionally installed. The price of installation will vary, also, according to those variables. Trade website hipages estimates that a qualified gasfitter could charge between $80 and $120 an hour, while an electrician could charge between $80 and $100 (depending on location and scope of work). An additional call-out fee may apply.
6. Bonus idea – have the house cleaned thoroughly, inside and out.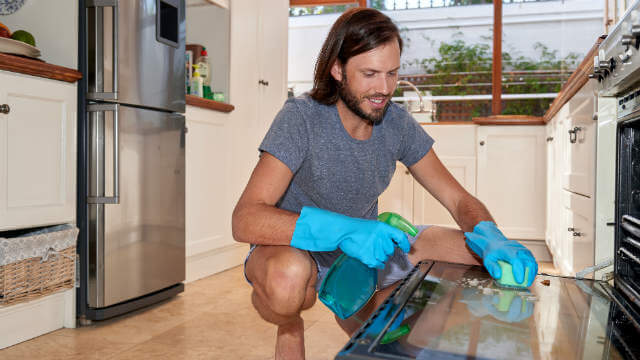 Are you sure that your house really needs an update? Maybe it just needs a good, old-fashioned spit and polish to bring back its glam.
Simply washing down the exterior surfaces can sometimes give a tired-looking place a new lease on life. You may wish to use a high-pressure hose to remove mould from the driveway, wash the eaves and exterior paint with a suitable detergent, remove any cobwebs and insect cocoons, scrub the grime from windows and rinse off screens. You could be pleasantly surprised with the outcome.
Giving interior walls and doors a good scrub with a sugar soap solution can often be enough to make a place look almost freshly repainted. Other options are wiping the fans and light fittings down with a microfibre cloth, washing curtains or taking them to the drycleaners if suitable, cleaning blinds with a soft cloth, or having the carpets professionally drycleaned or steam-cleaned. When it comes to a quick facelift for the home, you might consider making the inside of the oven shine, steam-cleaning kitchen surfaces or using a stainless-steel polish on the sink. If all of that sounds like a little too much hard work, you could hire a professional to do it all. Serviceseeking.com.au estimates that cleaners cost anywhere between $20 and $50+ an hour – $1,000 could buy you a very clean house indeed.