Written by: TJ Ryan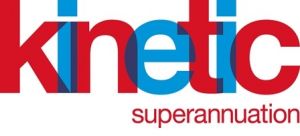 Kinetic Super is a specialist provider of superannuation products.
"Get your super moving."
What Kinetic Super offers
The inclusions below represent a selection of what is covered. Additional conditions may apply to different features. CANSTAR is not making any suggestion or recommendation to you about this product. Please ensure that you read the product disclosure statement to determine all the current policy options and inclusions for the product you are considering.
Kinetic Super Funds
8 managed funds available.Unlimited free investment switches.
Life insurance, TPD insurance, and income protection insurance available within super.
Online access to account details.
Financial advice available.
About Kinetic Super
Kinetic Super was founded in 1992 as RecruitmentSuper, an industry super fund for recruitment professionals. They joined together Accountants Super, Australian Enterprise Super and SMARTpension in 2006 to establish Professional Associations Superannuation.
In 2013, Professional Associations Superannuation was relaunched as Kinetic Super, to symbolise the "on the move" lifestyle of its members.
As an industry fund run to benefit members, Kinetic Super now serves around 300,000 members.
Kinetic Super members get discounts from partner organisations: Medibank health insurance, financial advice with Shadforth Financial Group (Shadforth).
Their educational videos about super maintain that there are no dumb questions.
How Kinetic Super supports the community
Helping people find and keep a job: Kinetic Super partners with Jobs Australia, the peak body for non-profit organisations that help unemployed people find and keep a job, and has sponsored their national conference since 2010. Kinetic Super also partners with Job Futures, one of Australia's largest employment and training service providers, and sponsored their national conference in 2012, 2013 and 2014.
Helping disabled people find a job: Kinetic Super partners with Disability Employment Australia, the peak industry body for Australia's Disability Employment Services (DES), which works with members to change society's attitudes about employment for people with a disability.
Supporting women as emerging leaders: Kinetic Super partners with the CEO Forum Group, which runs professional development events for women and emerging leaders, and targets senior executives in the Australian operations of foreign-owned, multi-national corporations.