Do you know what your tax file number (TFN) is? Specifically, do you know why you need one? Nearly every working Australian has one, but we'd wager that at least a fair few of us don't know why we need our TFN in the first place. Well we thought we'd give you a hand by explaining what a TFN is, what it does, and why you need one.
What is a Tax File Number (TFN)?
A tax file number is a unique number assigned to you by the Australian Taxation Office (ATO). It's your personal reference number within the tax system, and doesn't ever change once issued, regardless of any changes to your name, occupation, or country of residence.
Why do you need a TFN?
It's important that you obtain a TFN as soon as you or your kids start working as there are several restrictions in place for not having a TFN. Here's a brief list of the things that you can't do without a tax file number:
Apply for government benefits
Lodge your tax return electronically
Apply for an Australian Business Number (ABN)
The other significant drawback of not having a TFN? Oh it's no big deal, just being taxed 49% on all of your earnings. If that's left you scrambling for a TFN application form, we don't blame you; it's a terrifying prospect.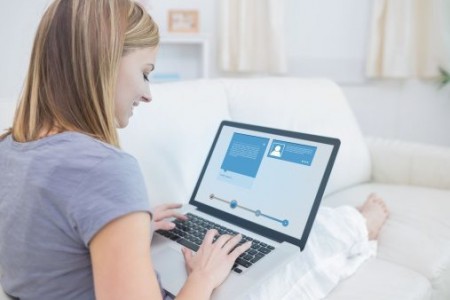 How to apply for a TFN
The way you'll end up applying for a TFN will depend on your circumstances and preferences, but there are three main ways to do it.
The Post Office – You can apply by completing the online application form (which you can find on the ATO website), printing out the summary, and then taking it to an Australia Post retail outlet for an interview. You must sit the interview within 30 days of completing the online form, and will need to take proof of identity documents to the interview.
The ATO – If you live near an ATO shopfront, you can apply there by completing a TFN application form, and taking it there along with proof of identity documents. Remember that you'll have to book an appointment in advance.
By post – Apply via post by completing a TFN application form, and then mailing it to the address on the form along with copies of your identification documents. Don't mail the originals or you might not get them back.
Why you need to give your TFN to your super fund
It's important that you give your tax file number to your superannuation fund due to the fact that not doing so leaves you unable to make after-tax contributions to your super, or receive the government super co-contribution. Not providing your TFN to your super fund will also result in your super being taxed at a much higher tax rate.
Giving your TFN to your super fund also allows them to search for any lost or unclaimed super you may not have; it's all pros and no cons.
So if you don't have a TFN, get one. If you have one but haven't given it to your super fund, do that ASAP. Or you could end up losing serious amounts of money in tax.