Matt Leibowitz, CEO and Founder at Stake
The USA is home to the largest share market in the world, with a diverse range of companies and listed funds to invest in. Wall Street opens investors up to global tech companies, banks and retailers, such as Apple, JPMorgan and Amazon. So, it's no wonder some Australian investors are choosing to invest in US stock markets.
Each month at Stake, we report on what Aussie investors are trading and watching on our platform. Here's what we learned in February.
Most traded stocks on Stake
Despite trading slowing for Amazon in February, the online retail giant still managed to reach number two on the most traded stocks list.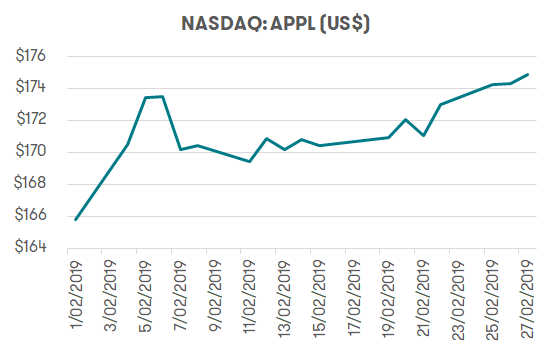 Apple (AAPL) +4.48% for the month
Amazon (AMZN) -4.59%
Tesla (TSLA) +4.49%
Cronos (CRON) +3.99%
Most traded ETFs on Stake
VelocityShares 3x Long Natural Gas ETN UGAZ (+2.20%) & 3x Inverse Natural Gas DGAZ (-7.66%) (both Natural Gas ETFs)
Direxion Daily Jr Gld Mnrs Bull 3X ETF, JNUG -6.97%
ProShares UltraPro Short QQQ SQQQ -9.52%
ProShares Ultra VIX Short-Term Futures ETF UVXY -17.3%
Not sure what an ETF is? Read more about ETFs here.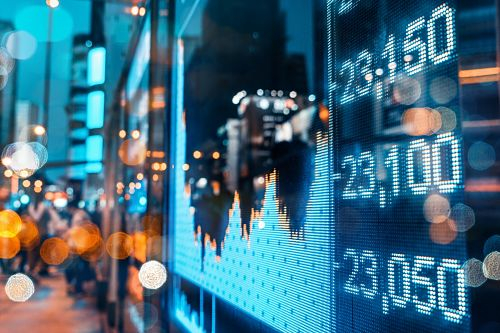 Most up in February
Some companies saw their share price soar last month, here are the top four stocks that gained the most in February.
Spark Therapeutics (ONCE) +163.93% for the month. Opened the month at $47.82 and now trading above $113.
Diebold (DBD) +116.24% for the month
Invacare (IVC) +89.30%
Most down in February
Windstream (WIN) -86.71%
Aceto (ACET) -80.61%
Synergy Pharm (SGYP) -74.97%
Theme of the month – Marijuana stocks
Marijuana stocks have really captured the attention of investors around the world, including in Australia. In the past six months, Stake has seen a significant increase in local investors buying US marijuana stocks.
In January 2019, nearly 6.7% of all stocks traded on Stake were in marijuana related companies. In February, those numbers were closer to 10%. As a guide, over any given period, less than 3% of all trades are in big name stocks like Apple and Amazon. While it may be a trend to watch, some are asking if marijuana stocks will live up to the hype or go the same way as cryptocurrencies.
Considering investing overseas?
Deciding on any product to invest in should not be taken lightly. You should always consider the risks involved, carefully read the disclosure documents (FSG, PDS etc) and conduct your own research. For more on the risks and benefits of investing overseas, check out this article.
---
Matt launched Stake after returning to Australia from the US, and finding it difficult to continue trading US shares. Having run global trading teams in the most sophisticated financial markets using the most advanced technologies, Matt set out to open up the world's biggest markets to the rest of the globe.