If you can't tick the 'permanent employee' box on your home loan application, will a lender still consider you? Canstar explores some of the options for people working as contractors when applying for a home loan, with the help of an industry expert.
When you go knocking on a lender's door looking for a home loan, how much you earn is one of the many pieces of information you're typically asked for. But how you earn that income can also be a crucial part of a borrower's application.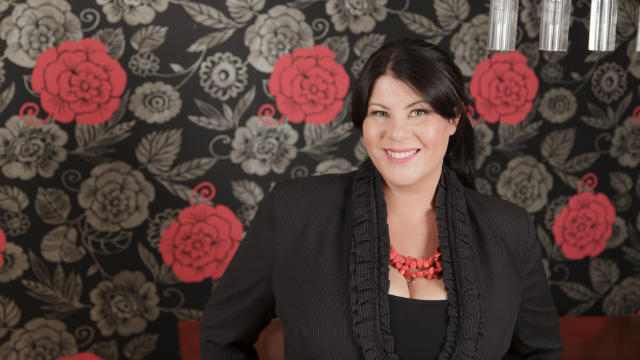 "It's definitely more challenging in the current climate," Rebecca Jarrett-Dalton, founder of mortgage broker Two Red Shoes, explained to Canstar.
"Depending on the industry, some people are excluded entirely, and otherwise there are more hurdles which particularly relate to confirming income is still ongoing and at the same level as before."
She said lenders are reviewing and changing their policies all the time.
"It's all a moving feast, so what's true today might not be true tomorrow, and what's true today might not have been true yesterday as well, which makes it very challenging."
Since the pandemic began, some banks, such as online lender ING, have temporarily changed their rules, making it more difficult for casual and contract employees to get a loan. Workers in badly-affected industries, such as hospitality, tourism and retail, may experience particular challenges in borrowing at the moment due to the pandemic, as lenders scrutinise applications for 'red flags' that might increase risk.
Can a contract employee get a home loan?
Generally speaking, it is possible for people who are employed on a contract basis to be approved for a home loan, but it will ultimately depend on your circumstances and the lender's policies.
For example, lenders might only lend to contractors who work in certain industries that are seen as more reliable. Rebecca said that she has had particular success with helping clients who are IT contractors in securing loans.
The type of contractor you are could also play a part. For example, lenders may distinguish between self-employed contractors (sometimes called independent contractors or subcontractors) who work for themselves and whose income could be less stable, and PAYG (pay-as-you-go) contractors who work for an employer for a set rate of pay, but on a non-permanent contract basis.
Other factors that might help determine whether a bank or other financial institution will give you a home loan as a contractor could include:
Your income and what contracts you have in place currently and in the future
Your borrowing history and credit score
Your existing debt and other financial commitments
Whether you have dependents to support, such as children
Your living expenses
How much you are looking to borrow
How much of a deposit you have saved up and, as a result, what your loan-to-value ratio is
The purpose of the loan – whether it's for a home to live in or an investment property
Whether you are applying as a single person or with other applicants
How can I apply for a home loan as a contractor?
If you are in a position to apply for a loan, here are some steps to take which may prove particularly helpful for contractors: (1) research a variety of lenders, (2) decide on the type of loan that suits your situation, (3) work out how much you should borrow, (4) consider a financial spring clean and (5) gather together the documents you need for your application.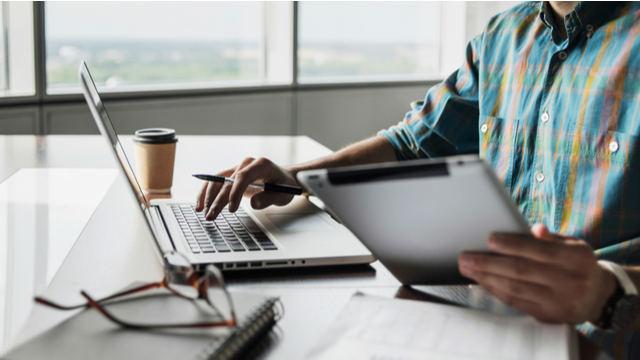 1. Research a variety of lenders
It could be worth checking the policies of a variety of lenders to limit your options to ones who are willing to lend to contractors. Doing this could also help you find the providers offering the best terms on a loan, including the interest rate, fees and features that are included.
2. Decide on the type of loan that suits your situation
Another option is to consider a low-doc or 'non-conforming' home loan, which is a type of product designed for borrowers who can't provide all the documentation typically required as part of the home loan application process, such as employer pay slips. This is not necessarily an easier option. Rebecca warned that borrowers should "expect to still show your bank statements and loads of other evidence" to support applications.
3. Work out how much you should borrow
It may help to calculate how much you can afford to borrow based on your deposit amount, income, expenses and other factors. This could be particularly helpful when it comes to deciding which areas to go hunting for a home, and what kind of property you can afford.
4. Consider a financial spring clean
"One of the first things we say to people is to remove any unnecessary credit limits," Rebecca explained. "That means credit cards, buy now pay later – reduce all that as much as you can. We really recommend that people pull back on any unnecessary debt."
It can also help to closely scrutinise your expenses in the period leading up to your application, as lenders are likely to request recent bank statements when deciding whether to lend to you.
5. Gather together the documents you need for your application
This step can be particularly important for contractors. Lenders may ask for a wide range of documents and evidence, including:
Work contracts
Bank statements
Business Activity Statements (BAS), if you are a business registered for GST
Other ATO printouts (confirming you're up to date with tax returns etc.)
Due to the stricter lending policies caused by the economic fallout of the coronavirus, Rebecca said providers are asking for documents to be up-to-the-minute.
"It really is all about the bank being able to validate the income coming in," she said. "Lenders are even doing checks right up to settlement [the final step when the property transaction is completed] to make sure your circumstances haven't changed."
Is it more expensive to get a home loan as a contractor?
Not necessarily, although you may have fewer lenders to choose from, which might rule out some of the providers offering competitive rates and fees.
"It pays to consider all options," said Rebecca. "Some of the smaller non-banks have really competitive policies… and excellent pricing. There is always a good reason to review the range of lenders available to you," she said.
When working out the cost of a loan, it's important to consider the interest rate plus the fees charged. The loan's comparison rate is designed to help with that. But it can also be worth factoring in the loan features you get as a borrower in return. Canstar's Home Loan Star Ratings assess a wide selection of loans based on both the price and the features.
Can contractors take advantage of grants, government support and other incentives?
"Yes, absolutely," said Rebecca. Generally speaking, how you earn your income is not one of the criteria for state or federal government support, whereas how much you earn may be.
Here are a selection of the state and federal government supports and other incentives contractors could consider pursuing, depending on their situation.
It's important to check whether you'll be eligible for any of these incentives before factoring them into your budget.
Other resources for contractors looking for a home loan
Main image source: M2020 (Shutterstock).