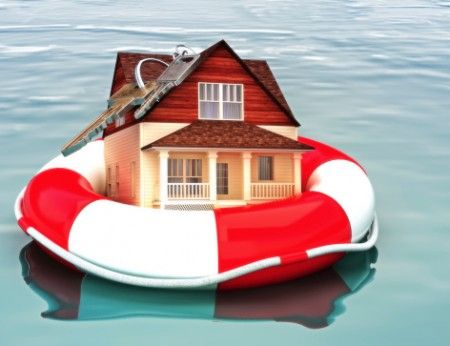 North Queensland has taken a beating over the past year, what with Severe Tropical Cyclones Lam, Marcia, and Nathan.
According to the Australian Bureau of Meteorology, the 2014-2015 season was the first time in 35 seasons that all the cyclones that touched Australia were classed as Severe Tropical Cyclones of category 3 or higher.
The Build to Last joint research report was released in July 2015 and recommends a cyclone-proof retrofit program to protect homes in North Queensland from cyclones, rebuild the local economy, and lower the cost of home and contents insurance. This research was conducted by Green Cross Australia together with Suncorp Insurance, JCU's Cyclone Testing Station, and Urbis Consulting.
Suncorp has committed to reducing premiums by up to 20% for North Queensland homes that are retrofitted to withstand a cyclone.
Key findings of the Build to Last report
Part of Suncorp's Protecting the North initiative, the Build to Last report revealed that many of the low-cost retrofits recommended would pay for themselves after just one cyclone. For every dollar spent on retrofitting, the community would save at least $3. Strapping installed for replaced roofs could save the community up to $12 for every dollar spent.
The report tackled the problem of homes being destroyed by cyclones, not the symptom of higher costs for home and contents insurance. It recommended a government-funded retrofit program rather than ineffectually increasing the subsidy on home insurance in North Queensland.
The report involved a review of thousands of Suncorp Insurance policies and claims from the devastating Cyclone Larry in 2006 and Cyclone Yasi in 2011. Cyclone Yasi caused extensive structural damage to 9% of buildings in Tully and Mission Beach. Dr David Henderson, CTS Director at James Cook University, said that most of the housing that suffered significant structural damage was simply too old and wasn't built for modern wind load standards.
"We now have a pathway toward effective cyclone resilience in North Queensland," said Suncorp's Personal Insurance CEO Mark Milliner. "Build to Last shows clearly that cyclone resilience is smart for the homeowner, smart for government and smart for the whole region – it makes good economic and social sense."
The Build to Last retrofit program, designed by the CTS research team, addresses the following main causes of structural damage and expensive insurance claims.
Roofing
Structural roof failures are prevented by tying the roof to the ground to handle high winds. This greatly reduces the cost of repairs, size of insurance claims, chance of other buildings being damaged by flying roof debris, and time spent by the community cleaning up roof debris. Roof upgrades range from $3,000 to $30,000.
Doors and windows
Protecting doors and windows prevents them letting in wind and rain and causing internal structural pressure and damaging contents. This would reduce the cost of insurance claims by at least 8% or up to $15,000. DIY window coverings cost around $1,360.
Community preparedness
Making residents in the community aware and prepared reduces the sheer number of claims. It includes asking them to secure their garden sheds, remove shade sails, and bring outdoor furniture inside. 86% of claims after Cyclone Yasi were for minor and preventable costs. Community awareness and preparedness delivers benefits at a 14:1 Benefit-to-Cost ratio.
Suncorp's Personal Insurance CEO Mark Milliner stated, "Beyond the clear economic benefits, there would be invaluable social outcomes like the reduced risk of mental health impacts, death and injury."
Director of Green Cross Australia, Mara Bun, said collaborative research and business partnerships like Build to Last were essential to Australia's survival. Green Cross Australia is a not-for-profit that builds property resilience to natural disasters and natural hazards across Australia.
Counting the cost of home and contents insurance in North Queensland
A 2014 report by the Australian Government Actuary shows massive spikes in the price of home and contents insurance immediately after Cyclone Larry in 2005-06, the Mackay storms in 2007-08, and Cyclone Yasi in 2010-11. This report took data from five insurers: Suncorp, Allianz, IAG Group, QBE, and RACQI.
The report showed that in 2012-13, home and contents insurance in North Queensland cost twice as much as the Australian average. Homeowners in Brisbane residents paid just 60% as much for their home and contents insurance as North Queenslanders. Residents in Sydney and Melbourne – areas not affected by cyclones – paid just 40% as much. The only place that paid as much or more for their home and contents insurance because of their equally high cyclone risk was the north-west corner of Western Australia.
From 2005 to 2013, home and contents premiums in North Queensland rose by 80%, while premiums in non-cyclone areas rose by a mere 12%. In 2014, Kennedy MP Bob Katter said residents in his electorate were being slugged with bills of up to $4000 a year, while people in Sydney or Brisbane were only paying $800 a year.
Interestingly, the AGA report showed that insurance claims for flood damage were 2.5 times more expensive than claims for cyclone damage. However, a flood risk generally covers a specific area around a river, meaning the cost of premiums for home and contents is kept relatively low. So you could still pay less to live in frequently-flooded areas like Brisbane or Toowoomba than Cairns or Mackay.
In 2014, Community Recovery and Resilience Minister David Crisafulli said, "Whether it is bushfires in Vic, hail storms in Sydney or Brisbane or floods in central Queensland, we all live with a level of risk. I'm not asking insurers to charge people in other parts of the state any more but I am asking them to stop unfairly targeting the north."
In 2015, both the LNP and Labor ruled out reducing the stamp duty on insurance to help out North Queensland homeowners.
Hopefully the Build to Last retrofit program will be taken on board by the government to give us a break from such high premiums.
Compare home and contents insurance premiums
You can compare home and contents insurance policies through the Canstar website.
The Australian government has also specifically developed a North Queensland home insurance website to help North Queensland residents compare the cost of various home insurance policies offered in their area.
Other articles you might like