We can't control the weather, but there are some things we can do to minimise the damage that our property may suffer in a bad storm. Some important things to do before a storm include the following: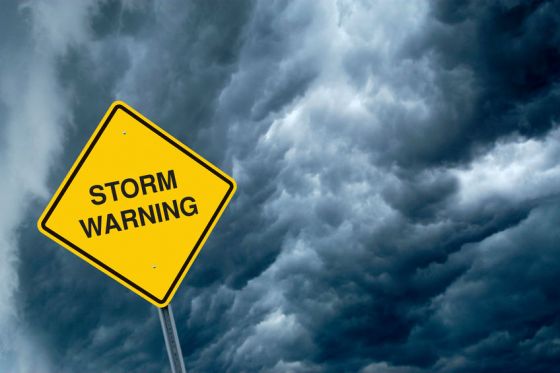 Before a storm – prevent storm damage:
Clean up outside. Even small items can become dangerous projectiles in a strong wind – not to mention the damage that heavier items could do to your windows or furniture! So bring undercover or secure unsecured items like outdoor furniture, garden tools and children's toys. These can all become dangerous projectiles during a storm.
Trim your trees. You can prevent damage to your home and belongings by removing overhanging branches, particularly old ones. If the branches are difficult to reach or near powerlines you will need professional help.
Prepare supplies. Important things to include are torches, a battery-powered radio, extra batteries, a first aid kit, and any necessary medications – just in case of a prolonged power outage.
Charge your mobile phone. It's common sense, but an easy thing to forget! Charge your phone and any other electronic equipment such as laptops or iPads/tablets before the storm. That way, even if the power goes down you can still make calls.
Identify your pet. Cats and dogs often run away from home during scary storms – so many loud, frightening noises! RSPCA NSW advises that to prevent your pet ending up alone in an animal shelter, you should get your pet microchipped, and have clear identification on their collar.
Check your insurance coverage. Are your home, contents, and car covered for storm damage, hail damage, or damage caused by a lightning strike during a thunderstorm? If not, it's time to look around for better insurance. We can help you with that:
Compare Home and Contents Insurance
During the storm – what to do in a storm:
Stay inside. Unless the authorities tell you otherwise, the safest place for you to be during a storm is safe and sound in your home. Do not be outside during a thunderstorm or hailstorm if you can help it, but if you must be outside, the safest place to be is inside a vehicle or under other non-metal shelter such as a concrete building.
Lightning safety. Do you know what to do in a thunderstorm?
Turn off all electrical devices at the switch and unplug them.
Close windows and doors.
During a thunderstorm, do not take a bath, as both water and metal are good electrical conductors.
Listen for announcements. Keep your radio on and tuned to your local station so that you can hear all important information.
After the storm:
Flood safety. If there is flooding, follow our Flood Checklist for staying safe around floodwaters.
Watch out for fallen power lines. After the storm, be careful when going outside.  Powerlines may have been downed in the storm and they can still be deadly.
Phone your insurance company. Phone your insurance company when you can, to inform them of the damage and begin the claims process. Take as many photos of the damage as you can, and provide them along with your insurance claim as proof.
Compare Home and Contents Insurance