Home and contents insurance premiums can be expensive. To help prevent home and contents insurance taking an increasingly big chunk of your budget, here are our tips for cutting the cost without cutting your cover.
Looking for cheaper home insurance? Home insurance providers take several variables into consideration when determining the premium you have to pay to get the level of cover you want for home and contents insurance. We've put together an explanation of the most important variables insurers use when determining how much you should pay, and a shortlist of a few ways you can save on home insurance.
Not sure if you're paying too much? You can find our latest stats on how much home insurance costs and the average premiums in Australia here.
What makes home insurance cheaper? 5 ways to save on home insurance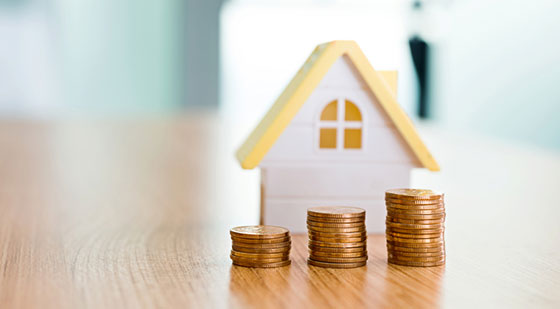 From car to health to travel and our own life, insurances are one of the few services that we pay for – but hope never to use! If you are a home owner then home insurance as well as contents insurance is something that you really should have. Even if you're just renting, contents insurance will help to protect your bank account in the event of theft or destruction.
You don't necessarily want the cheapest home insurance product available – because there's a lot more to a good quality insurance product than price alone. But you do want to get the right balance between price and features.
So here are five quick tips for helping to reduce the cost of your home and contents insurance:
1. Take advantage of multi-policy discounts.
In Australia's competitive insurance market, insurance firms fight hard over every insurance contract, offering online discounts and sign-up deals to encourage customers to switch.
But to prevent their current customers from switching, many insurance firms encourage customers to have all their different policies (such as home, contents, car, boat, etc.) with them by offering multi-policy discounts. These discounts may then be applied to each of your insurance products, cutting premiums all round to result in some serious savings!
As at 2 September 2016, all 41 home and contents insurance providers on CANSTAR's database offer a multi-policy discount.
2. Ask for a loyalty discount.
If you've been with the same insurer for a number of years, it could be worth calling up and asking for a loyalty discount, particularly if you've been a good customer – i.e. you haven't made many claims. Some insurers offer such discounts automatically, but if you're not sure, it's worth asking the question. Even a discount of 5% or 10% can save you a respectable amount of money.
3. Choose a higher excess if you can afford it.
You can lower the cost of your premiums by opting to pay a higher excess in the event that you claim. The "excess" is the amount of loss that you will need to cover from your own pocket before the insurance kicks in.
Remember though – you will need to cough up the excess amount when you make a claim, so you need to ensure that you can easily access that amount of cash. A higher excess naturally means you'll be less likely to make a claim, as you might wonder whether it's worthwhile for less expensive damages or losses. That's not a great deal. You shouldn't have to pay out of pocket for things that your insurance covers.
You can check the amount and type of excess that applies to your policy by looking at your Certificate of Insurance.
4. Discount for safety features and home security.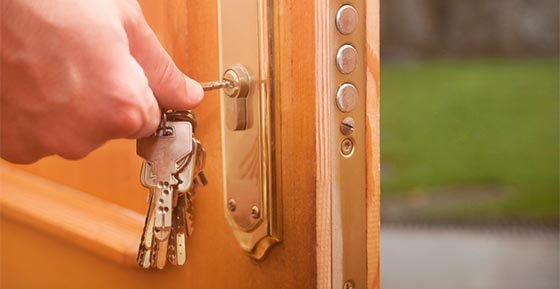 Taking action to protect your property against burglary or destruction can help to reduce the cost of your home and contents insurance. So if you have installed security alarms, deadlocks or smoke alarms, ask your insurer to reduce your premium.
Home security is more relevant for contents insurance. The more deterrents there are for a would-be burglar at your home, the lower your contents insurance premiums will be. A baseball bat under the bed or the family Shitzsu "Lady" won't cut it as far as your insurer is concerned. Instead, you could consider installing security screens on all doors and windows, a home alarm system, home alarm monitoring, etc. Check out the 10 burglary hotspots in each state.
When it comes to preventing natural disasters, measures such as cyclone-proofing the structural foundations of your home can make a difference if you live in Northern Queensland or other cyclone-ridden areas along the coast of Queensland, NSW, or Western Australia. Check our cyclone checklist or other tips from the Build to Last report.
5. Don't just pay your renewal.
With differences in premium increasing slightly each year in most states and territories, it's important to shop around for a better deal by comparing home and contents insurance providers and products.
CANSTAR's most recent home and contents star ratings collected more than 13,400 policy quotes from 49 insurers across 141 products to determine which providers are offering outstanding value for money to home owners. Check out the star ratings report and you might be surprised what you find.
It's definitely worth checking out these options – there is potentially plenty of ways to save on home insurance.
Other home insurance premium factors
Below are the other home insurance factors you should know about, but which aren't necessarily a way you can save on insurance premiums. We've discussed the excess you choose and your home safety and security measures above, but here are some other insurance premium factors.
1. The sum insured
How much would you like to be insured for? That amount – your "sum insured" – is the most you can claim. The sum insured is shown on your Certificate of Insurance.
Basically, the larger the sum insured the higher the premiums you can expect to pay – which makes sense! But it is important to note that doubling the sum insured doesn't mean you'll double your premium. This may be a misconception among a significant proportion of the insured population, who have a tendency to underinsure their home and contents.
Make sure the cover you have will be enough in the event that your home is destroyed. It may not cost as much as you think.
2. Where you live
Different suburbs have different risks for certain events such as flooding, cyclones, bushfires – and in terms of contents insurance, burglary. The risk factors are based on past experiences and the number of claims that insurers have previously had to pay for homeowners in that particular suburb or region. The more common these kinds of events are in a particular area, the higher the risk perceived by your insurance company, and accordingly, the higher the cost of your premiums.
3. The oldest person living in the house
Believe it or not, sometimes age does have its perks and from an insurer's perspective, older people are viewed as being less risky for certain events. This point is pretty self-explanatory but just to be clear it doesn't mean you should go borrow Grandma from the old age home just before buying your home insurance. Rather, in general, a 45-year-old couple is perceived as being a safer bet than a 25-year-old couple when it comes to risk of damage to the property.