Wondering whether you should or shouldn't consolidate your debt into one loan or card? There are pros and cons to debt consolidation.
Personal loan lenders and credit card providers gear up for the seasonal spending frenzy every year, with Canstar noting some particularly low personal loan rates in the market and rising numbers of credit card 0% balance transfer deals. We know that Aussies often end up with a Christmas debt hangover, and lending institutions certainly make the most of it.
This year could be a big one for buying presents, as the Australian Retailers Association (ARA) says growth was already increasing in October in anticipation of Christmas. Last year, Australians spent $47 billion between 15 November and 25 December (ARA). This represented a 4.2% increase on sales during the 2014 Christmas period – and this year could be even bigger.
Just because interest rates are low, though, doesn't mean you should take out a personal loan or credit card – even to consolidate debt that you have.
We caught up with Glenn Calder, former senior business financial planner at Westpac Financial Planning, for a quick Q&A on debt consolidation loans. Mr Calder was awarded the National Senior Planner of the Year and Partnership of the Year in 2014, so he knows what he's talking about.
Is debt consolidation a good idea?
There are two logical and rational reasons to consolidate your debts.
Firstly, it is much simpler to be paying off one loan.
Secondly, it may be possible to get the interest rate on the consolidated loan much lower. The best scenario is to take credit card debt that may be costing 15-20% interest, and put it on a 9% personal loan, or your home loan that is closer to 5%.
When it is a bad idea to consolidate debts?
While the above makes good financial sense, there are a couple of reasons why it may be best not to consolidate.
Credit card debt is designed to be short-term, but it is easy credit and easy to run up big debts. If you pay off this debt by consolidating in onto your home loan, you now convert short-term debt to long-term debt. This means that the television paid for on the credit card may still be being paid off 20 years later.
Worse, if you then run up more credit card debt because your card is now cleared, then you put yourself in a position of higher debt than before.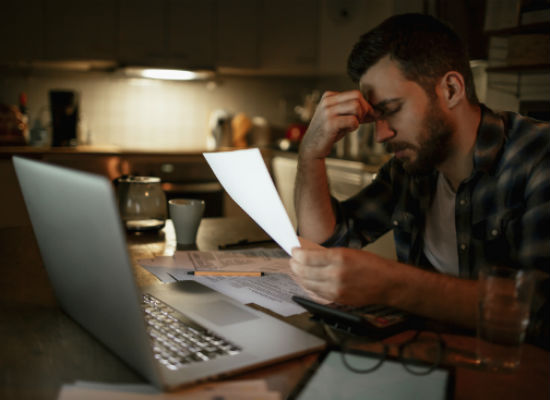 This advice was provided by Westpac Financial Planning in 2014. This advice is general and has not taken into account your objectives, financial situation, or needs. Consider whether this advice is right for you. Consider the product disclosure statement (PDS) before making any purchase decisions. For more information, see Canstar's FSCG.
Do debt consolidation loans affect your credit rating?
According to ASIC's MoneySmart, consolidating multiple personal loans and/or credit cards can help to improve your credit score.
However, be aware that every time you apply for credit and a credit provider checks your report, a credit enquiry will be added to your report. According to Equifax, applying to multiple different credit providers within a short space of time may negatively impact your credit score. Therefore, it's important to think carefully before applying for a new loan product.
How can you avoid getting into debt trouble again?
Be honest with yourself. Everyone has things they are good at and things they are not.
If managing debt is not a strength of yours, then get a credit card with a low credit limit, or only use a debit card.
Have a plan on how you pay off every debt.
If you need some help kick-starting your savings, perhaps try a money detox and see how you go.
What you need to know about debt consolidation
The following Canstar Guides are here to help you understand and work through the debt consolidation process, whether that's via debt consolidation loans or a credit card balance transfer: