If you have negative information on your credit report, you may be tempted to hire a credit repair company to "fix your report". But be aware that these companies may charge you high fees for something you can do yourself for free.
What is credit repair?
Credit repair is the process of improving your credit report and credit score. This typically involves checking your credit report and correcting any errors. There are a number of credit repair companies that claim they can "fix" or "clean" your credit report. They usually say they can remove negative information from your report, such as defaults and court judgments, and will charge you to do this.
How much does credit repair cost?
It can often cost over $1,000 to use a credit repair company, according to credit reporting body Equifax. Credit repair firms may charge a range of fees, including upfront fees, administration fees and "success fees" each time they are successful in removing a listing from your credit report. They may also charge different fees depending on the type of listing you want to be removed (e.g., a default compared to a court judgment).
Many credit repair companies offer 'money back' guarantees, which typically means they promise to refund you certain fees if they are unable to remove a negative listing from your report. However, it's important to read the terms and conditions carefully, as the company may only give you a refund in limited circumstances. Some fees may also be non-refundable.
Do credit repair companies really work?
Credit repair companies often charge high fees for a service you could do yourself. You have the right to get errors fixed on your credit report and you can do this for free.
Credit repair companies may also overstate their ability to improve your credit report. They often promise to remove negative listings on your report and improve your credit score. However, you cannot remove information from your report that is correct, even if it is negative information.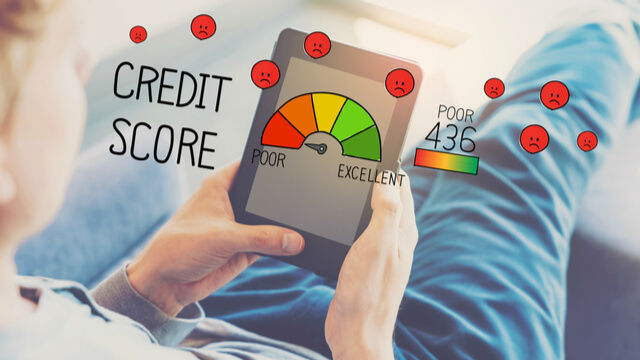 Think carefully before engaging a credit repair company and consider whether you would be better off spending the money repaying any legitimate outstanding debts you have.
Credit repair companies do not need to have an Australian Financial Services Licence or Credit Licence, according to the Financial Rights Legal Centre. There are no minimum qualification, skill or training standards for companies offering credit repair services.
How can I fix my credit by myself?
It is possible to repair your credit score yourself for free. Consider taking the following steps:
Check your credit score

–

first up, you might like to check your credit score so you are aware of where you generally stand as a borrower. You can check your credit score for free through online providers, including Canstar. If your credit score is lower than you expected, this may be a sign that there are items on your credit report that you might want to take a closer look at.
Get a copy of your credit report – you can generally get a free copy of your credit report from each credit reporting body every year. There are three main credit reporting bodies in Australia (Equifax, Experian and illion). Get a copy from each body so you can see what is on each report.
Get any errors fixed – if there are errors in your credit report, you can contact your credit provider or the credit reporting body and ask them to investigate and correct it for free. For example, there could be a factual error (such as a debt listed twice or an incorrect debt amount) or a procedural error (e.g., if the credit provider did not notify you about a debt and request payment before it is listed as a default on your report).
Get help if you need it – If you need help getting errors fixed, contact a free financial counsellor or a community legal centre and they may be able to assist you. You can speak to a financial counsellor by calling the National Debt Helpline on 1800 007 007.
If you are unhappy with the result, you can complain – if you are not satisfied with the outcome of an investigation by a credit provider or credit reporting body, you can lodge a complaint. This can be done through an external dispute resolution scheme such as the Australian Financial Complaints Authority (AFCA) or the relevant ombudsman. You can contact the credit provider or credit reporting body to find out which scheme they belong to. If you are not satisfied with the response, you can also complain to the Office of the Australian Information Commissioner (OAIC).
How long will it take to repair my credit history?
If the credit provider or credit reporting body is satisfied that information on your report is incorrect, they must take reasonable steps to correct the information within 30 days. According to the OIAC, they must also send a written notice about the correction to you, and anyone else they have disclosed the information to, within a reasonable time period.
If the credit provider or credit reporting bureau isn't satisfied that the information is incorrect, then they must write to you to explain their reasons and let you know you can access an external dispute resolution scheme or make a complaint.
Remember, your credit score is based on what is in your report at that point in time. It can improve (as well as decrease) as new information is added to your report and negative listings eventually drop off. For example, your repayment history will stay on your report for two years, while defaults, credit enquiries (when you apply for credit) and court judgments will stay on your report for five years.
How can I improve my credit score?
There are a few things you can do to help improve your credit score:
Pay your existing loans and debts on time
Pay your bills (energy, phone etc.) on time – you might want to create a budget or schedule automatic payments to help with this
Limit new applications for credit
Regularly check your credit report and make sure the information is correct
Cover image source: RPPD (Shutterstock).
---
Thanks for visiting Canstar, Australia's biggest financial comparison site*