When it comes to money matters, the question of 'how to begin' often baffles people, but no-one ever made progress without a plan. "Begin with the end in mind," said Stephen R. Covey in his best-selling book 'The 7 Habits of Highly Effective People'.
How to manage and improve your future finances
Getting to grips with your finances for the future means making better decisions today. Here are some important points concerning managing personal finances, to help you get a clearer picture of where you are and where you want to end up in the future.
1. Plan for short and long term
Both for the short term and plan for the long term. Becoming debt-free is a good short-term plan, while saving and/or investing is required for long-term financial independence at the end of your working life.
2. Write down your financial plans
It's more likely they will happen, if you write down your financial plans. Commit your plans to paper in any sort of fashion from no-nonsense text to colourful images – then make sure you put your plan in a prominent place to remind you daily of the road map you are travelling on.
3. Set savings goals
Saving goals for both the short term and long term are a must when it comes to how to improve finances. Once you get past the daydreaming phase, you'll want your savings goals to be more concrete. They should be specific, measurable, achievable, realistic and trackable. For each goal, estimate what it will cost and calculate how much you would need to save each month to achieve them.
4. Write down your savings goals
In much the same fashion as you have written down your short and long-term plans, it's important to write down your savings goals. These are the master blueprints for your future financial success, and will help with managing personal finances, so don't dismiss them lightly. Refer to them daily for added motivation.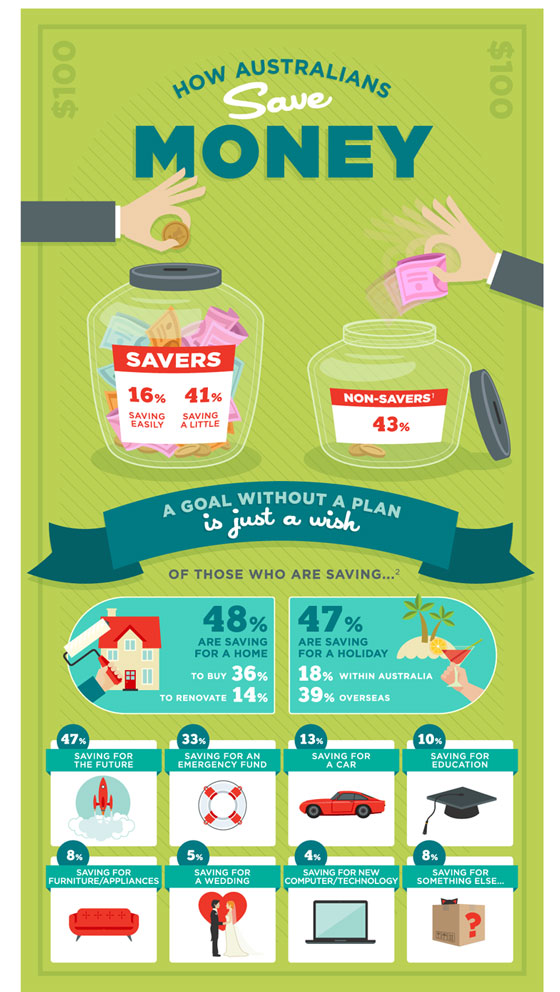 How to manage your finances right now
The previous points we've mentioned are good for ensuring the health of your future finances, but if you want to know how to manage finances in a more immediate everyday sense, we've got you covered for that as well. Here's how to keep on top of your day-to-day money matters.
5. Track your spending
This will help you to find out exactly where your money is going. It is only by doing this that you will see areas you need to change in order to make financial headway and improve your finances. ASIC's TrackMySpend app is a terrific, free tool to record your everyday expenses and, in fact, one in ten people now use a mobile app to track their spending, according to ASIC's Australian Financial Attitudes and Behaviour Tracker report.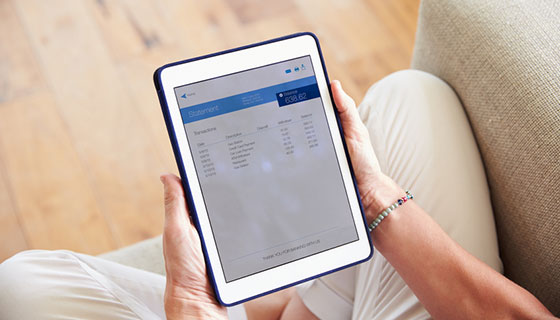 6. Create a budget
Instead of thinking of budgeting as deprivation, think of it as making sure your spending reflects your priorities and values. A budget is the cornerstone of a financial plan and ASIC tells us that about half of Australians who have a budget mostly stick to it. Budgeting makes managing personal finances incredibly easy, and makes sure that your needs, both short and long-term, are being fulfilled before your wants. There are plenty of free apps to help you in this area, too. Try CANSTAR's budget planner calculator as a great place to start.
7. Take stock of your net worth
Your net worth is essentially the difference between what you own and owe, and knowing what yours is can be an important tool when it comes to how to manage your finances. Then you can work out how much you can afford to put towards a savings investment plan. While four out of five Australians saved money last year, one in 10 investors said they lost money they couldn't afford to lose, according to ASIC. The golden rules of investing cover important concepts like diversification and asset allocation, which are about spreading your money across a number of investments in order to manage the risk of losing all your money on one investment. If you want to start investing this year, read up on the golden rules first.
8. Control your debts, and clear the slate
High-interest credit card debts are a good place to start; credit card interest can be a money killer!. A debt of $2,000 could take you over 12 years to pay off and cost you about $2,150 in interest, if you pay only the minimum repayment. If you do juggle credit card debt, then compare current balance transfer offers or low rate credit cards. Assessing and eliminating debt is a crucial aspect of managing personal finances, and failure to do so could overshadow any other positive effort you're putting into your finances.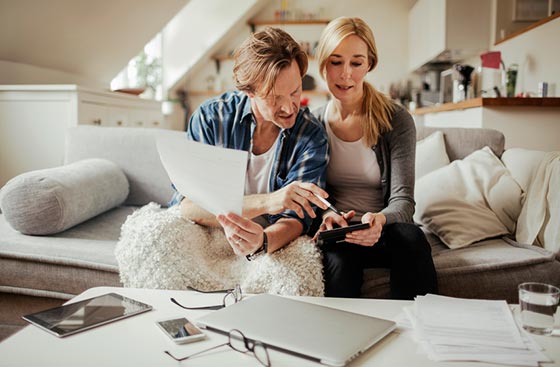 9. Maximise your super
10. Pay extra on your mortgage, and save thousands
More than half of those with a home loan already make extra repayments, according to ASIC's survey. For example, a couple – and if we're talking mortgages we probably are talking couples – with a $400,000 mortgage could potentially save up to $50,000 and pay off their debt almost four years earlier by contributing $200 extra each month. Even paying more frequently into the home loan will help. For instance, dividing up the monthly repayment by two and paying this amount fortnightly will mean making the equivalent of one extra monthly repayment per year. There are 26 fortnights per year and the extra will come off your loan principal, reducing the amount on which future interest will be calculated. You won't even notice this slight change and it will help you get home sooner with your loan. Try our home loan calculator to see what will work for you and compare home loan interest rates here.
11. Insure your assets
This is critical advice. After all, why work hard to accumulate assets and wealth if you don't protect yourself against their loss? It's only natural to insure your home, car, boat and any other material possessions, but make sure you compare policies every year to check that you are getting the best price for the coverage that suits your situation, and that you have enough cover. You may be pleasantly surprised at how much you can save or how much extra coverage you can get for the same premium price. Compare car insurance policies here and home and contents insurance policies here. And don't forget to factor in your most important asset – your ability to earn an income. The suite of life insurance products covering income protection and other accident and sickness scenarios is worth considering in the event that something goes pear-shaped down the track. For more details, check here.
12. Stick to the plan!
It's important to stick to your spending targets or you could end up accumulating debt. Your budget is a key part of your overall plan and savings goal sheets, set out in points 1-4 above. Use as many free apps as you need to monitor spending and track expenses but sticking rigidly to your plan is the key to make savings a habit. The reward in the end will be much greater than any short-term frustration/pain/injustice or deprivation you may feel you have suffered at certain points along the way! Figure out how to manage your finances, believe in the plan guiding you, and it can happen.