Looking for ways to save more money in 2020? Here are a few options to consider.
Saving money is not all about sacrificing everything you love. There are some pain-free – and dare I say fun – challenges to give you a kick-start.
1. Money savings chart
This bingo-style "game" from the Medium Sized Family website has to be my favourite. Just Google "money saving chart". Basically, it's a chart with a whole lot of numbers in boxes. Each week you pick the dollar amount from the chart that you can afford to save. As you use a number, cross it off so you don't repeat it. By the end of the year you'll have saved $1000! Not enough? If you add a zero to the end of each number you'll have a whopping $10,000.
2. 52-week challenge
This is one I use with my kids. It's a popular one to start at the beginning of the year but you can start any time. The idea is you save $1 in week one and increase it by $1 each week – so $5 in week five, $20 in week 20 and so on. At the end of week 52, you'll have stashed away $1,378. You can also put a spin on this and do it in reverse – that is, put away $52 in week one and reduce it by $1 as the weeks go by.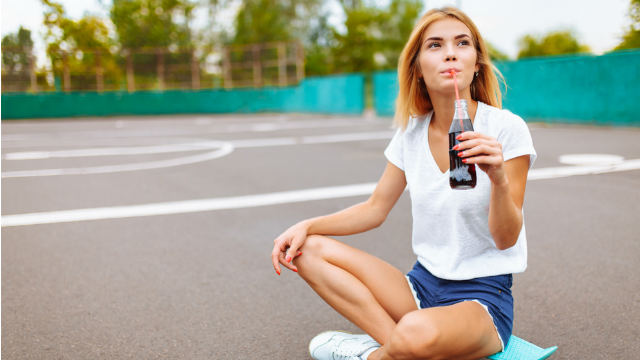 3. Coke bottle challenge
Each time you get a $2 coin, you pop it in a Coke (or any soft drink) bottle. Apparently a 600ml bottle will hold about $880 when full. A 250ml bottle is meant to hold about $350 while you'll probably get about $1500 in a 1.25-litre bottle. I don't drink Coke, though, and apparently this doesn't work with a wine bottle!
4. $5 note challenge
With this challenge, you stash away each $5 note that comes your way. If you get $5 in change, it needs to go straight into savings. If you get $15 in change and the cashier has given you three $5 notes, they all need to be put into your savings. Of course, if you don't often use cash then this one won't be ideal.
5. Rounding
Each week you check your account balance and round down an amount and put it into your savings. You may round to the nearest $1, $5 or even $10. Let's say you have $123.75; you would then transfer 75c or $3.75 or even $13.75 into your savings. You may even opt to do this daily.
---
About Effie Zahos
Canstar's Editor-at-Large, Effie Zahos, has more than two decades of experience helping Aussies make the most of their money. Prior to joining Canstar, Effie was the editor of Money Magazine, having helped establish it in 1999. She is an author and one of Australia's leading personal finance commentators, appearing regularly on TV and radio.
Main image source: Peterfz30 (Shutterstock)