Co-authors: James Hurwood and Justine Davies
A recent Australian Securities and Investments Commission (ASIC)
report
found 1 in 6 Aussies are struggling under a mountain of credit card debt, with outstanding balances now totalling $45 million.
With Christmas fast approaching, now could be a good time to get started on clearing your debt and preparing for the summer holiday splurge. Help keep yourself on track with these 101 possible ways to save.
1. Have a written budget
Really – the easiest way to cut your costs is to know where you are spending your money. Having a written budget and tracking your expenses to ensure that it's accurate is half the budgetary battle. Here's some tips on writing a budget.
2. Get your partner on board
If you have a partner then making sure that you're both communicating and agreeing about your financial priorities is important.
3. Reduce your vices
Do you smoke? Drink? Have an addiction to coffee? Whatever your vice, make a conscious effort to cut back. Healthy and wealthy – a double benefit!
4. Learn how to cope with stress without spending
Buying things can be an easy way to relieve stress, but it's not always good for your wallet or your mental state. Find a healthy and sustainable way to relieve stress and both your mind and your wallet will thank you.
5. Say no and don't feel pressured to do what everyone else is doing
Don't feel pressured by friends, kids or colleagues into spending money you don't have. It's okay to say "no" now and then!
6. Stick to one shop a week
Doing one large shop rather than several small ones cuts down on impulse buys, takeaway and wastage. Plan ahead and write a weekly meal menu so you can get all ingredients you need at once.
7. Make use of leftovers
Cook larger portions of your meals and freeze them to use as leftovers. Pizzas, bolognaise sauce, curries, lasagne and soup all freeze well and can also be handy lunch options. Try these BBQ recipes or these microwave recipes.
8. Use a shopping list app
It's easy to keep a running shopping list on your smartphone. Shopshop is one example of an easy-to-use shopping list.
9. Use your own coffee machine
According to a businesses.com.au article, the cost per cup from an office coffee machine lies between $0.40 and $0.60. If you compare this to the average price of a cup of café brewed coffee in Australia, which is currently between $3.50-$4.00 per cup, there are definitely savings to be had by brewing coffee at home.
10. Taking a cut lunch to work
Packing your own lunch or snacks a few times a week could save you a whole lot of cash. You will also be more inclined to make healthier choices when you prepare your own lunch and could cut back on your calorie intake.
11. Make school lunches at home
If you have children, making school lunches at home rather than using the tuckshop could save hundreds of dollars and give you more control over what your child is eating.
12. Bottle your own water
There's something satisfying about bottled water, but that doesn't mean you have to buy a new bottle every day. Buy the bottle and then subsequently refill it from a tap or water cooler.
13. Eat more vegetables
When it comes to meat versus veggies, the latter is cheaper and also nutritionally dense. We're not saying go vegetarian, but eating less meat and more vegetables could help out your weekly budget.
14. Drink more water
Drinking water is much cheaper than buying soft drink, juice, coffee, or alcohol – and it's also better for you. That's a win/win.
15. Frozen veggies
Frozen veggies can be cheaper than their fresh counterparts and if stored correctly can have a long shelf life. Contrary to popular belief, they are also just as nutritious as fresh vegetables, according to the Dietitians Association of Australia.
16. Go grocery shopping on a full stomach
Studies show that hunger may cause you to buy extra or unnecessary items while doing your weekly grocery shop. Save money by eating beforehand.
17. Pay your bills on time – avoid late fees and grab a discount
Paying your bills on time is a great way to keep your credit record clean. If you struggle with your bills, consider setting up a regular repayment amount to even out the cashflow. Some energy providers will also offer a discount to customers who pay on time.
18. Monitor your bank balance
To avoid paying overdrawn fees, ensure that the interest rate is correct and that you have not been charged for purchases you didn't make.
19. Check how much interest you are paying on your credit card
If you owe money on your credit card, check what interest rate you are paying. Credit card interest rates can vary from less than 10% to more than 22%.
20. Phone your bank and ask for a discount on your mortgage interest rate
Even a small discount could save thousands over the life of your loan – and there is currently more than a 2.5% difference between highest and lowest variable home loan rates on Canstar's database.
21. Audit your bank accounts to see if you are not paying fees
If you are, there are plenty of fee-free options available.
Compare low monthly fee transaction accounts below with links to the providers' website. Table results are sorted by monthly fee (lowest – highest) then by alphabetical order (A-Z) for low transactor profile (average of 10 transaction per month) in NSW.
22. Shop around for your car insurance
The cost of a comprehensive insurance policy can vary by over one thousand dollars per annum! You can check out Canstar's most recent car insurance ratings and comparison.
23. Review your health insurance
Health insurance can be another great place to make savings. Canstar researched and rated 21 health insurance providers in 2017.
24. Review your personal insurance
Review your personal insurance including your life, total and permanent disability, trauma and income protection insurance. Some of them can be paid via your superannuation fund (or maybe you have a double-up?) – is it a practical option for your needs?
25. Review your superannuation fund
A small difference in fees and/or return can make a big difference to your retirement nest egg.
26. Do a stocktake of your wardrobe
You may be surprised how many clothes you already have – and update with new accessories rather than new outfits.
27. Sell pre-loved items online
This could help fund new essential purchases. Alternatively, spring clean your home and have a garage sale.
28. Update your telecommunications contracts
There are hundreds of different phone plans. Review yours periodically to ensure that it's cost effective.
29. Cheaper ways to connect internationally
Instead of paying a hefty phone bill for those overseas calls, use an app on your phone or desktop while connected to WiFi and save. There are many apps on the market to choose from, with some providing texting and call options including video functionality.
30. Review your electricity and gas options
Being on the wrong plan could be costing you. Also, consider making small changes such as washing your laundry in cold water.

31. Install energy-efficient light bulbs
Changing out your old light bulbs for LED bulbs can save you a fair amount of money over the course of the year. They're more efficient, don't heat up, and can last for decades.
32. Choose energy-efficient appliances
Another note about those appliances we mentioned earlier; when it does come to buying a new one, consider its energy efficiency. This could save you money on your electricity bill.
33. Keep things in working order
Keeping your appliances and your car in working order can help you save on regular repairs, and will prolong their use. For example, regularly checking your oil can protect your engine from damage and improve on your mileage.
34. Spend time outdoors
If you're feeling bored consider taking a walk outside and enjoying the sunshine. Spending time outside can help you save on electricity costs associated with using your appliances (e.g. television), and having the lights switched on.
35. Make your own greeting card
Buying greeting cards at the shops can cost you generally between $3-$10 per card, sometimes even more. Save on the cost and make your own card with paper and pen, or use a free online template and print at home.
36. Wash your own car
Washing your own car can save around $45 – or more – each time. It is also a handy way to get in some exercise and lap up the sunshine.
37. Catch a bus
If possible, try to take public transport as much as possible. It can work out much cheaper than driving and it'll significantly reduce your carbon footprint.
38. Check your tyres
For every two PSI under recommended level in your tyres your car is 1% less fuel efficient. Keep your tyres pumped up and save money on petrol. Also empty out your car. If you've got lots of heavy stuff in your boot, get it outta there ASAP. The heavier your car the more petrol it needs to move, making it less fuel efficient.
39. Clean your car's air filter
If your air filter is dirty and clogged, cleaning it can improve your car's performance and fuel efficiency by up to 10%, which could save you money on petrol.

40. Avoid streaming on your phone
Streaming music or video from your preferred service can eat into your phone's data and potentially cost a lot in download costs (depending on your plan). Consider downloading your favourite tracks, podcast, audio books or any other files to your phone while connected to WiFi.
41. Car pool when you can
If you are going to the same destination, get your friends or family together and car pool.
42. Organise your receipts
File your receipts to maximise your tax deductions for each financial year.
43. Use a transport pass
Many major cities around the country now offer transport passes (such as myki, Opal, go card), which offer discounted travel compared to paper tickets. For example, in Brisbane, travel in one zone using a go card would cost $3.25, whereas a paper ticket would cost $4.70. Even if you only travel on public transport now and a gain, it could pay to have a card.
44. Secret Santa for Christmas
Instead of buying each family member or friend an individual Christmas gift, suggest doing Secret Santa so you only need to buy a present, or presents, for one person. It will save you money and time and still means everyone receives a gift.
45. Track down your lost super
One in three working Australians have lost track of some of their superannuation, to the tune of around $18 billion. Track down your lost super to potentially increase your retirement nest egg by thousands of dollars.
46. Track down lost money in bank accounts
You may also have lost money sitting in bank accounts, company shares or life insurance policies. You can search for unclaimed money on ASIC's consumer website.
47. Check your calendar to save money on gifts
Planning ahead can save money on those last-minute gift purchases. It can also give you the time to find sales and specials and to buy in bulk.
48. Check your family is registered for Medicare Safety Net
If eligible, ensure that you and your partner are registered as a family for the Medicare safety net, rather than as two individuals. This will lower your Medicare safety net threshold.
49. Cancel memberships you don't use
If you've got a gym membership, sports club membership, or something similar that you're paying for but not using, look into cancelling it ASAP. You could be throwing money away.
50. Delete credit card numbers from PayPal
If you use an online payment service like PayPal, delete your stored credit card numbers from your account. That means when you want to buy something you'll have to get out your credit card and re-enter your details, and that may give you enough time to reconsider your purchase.
51. Buy second hand
Buying used items online or at a store can save you money and can sometimes be the same quality as buying brand new. For university students, consider looking at your institution's secondhand bookshop to find the textbooks you need.
52. Fix it yourself
Some items in your home should be fixed by a professional for safety reasons (e.g. anything electrical), but some tasks you may be able to do yourself. There are plenty of online tutorials and videos you can use to step you through the process.
53. Start a coin jar
Throwing your silver and gold into a (non-opening) coin jar each day can build up very quickly.
If you hardly carry cash around, consider a high interest savings account instead. The table below features savings accounts sorted by total interest rates (highest to lowest). Results are generated for Regular Saver profile in NSW with current savings of $10,000.
54. Use your local library
Books, ebooks, magazines and DVDs are all available for free to enjoy at libraries across the country. If you want to borrow these items and take them home you'll need to visit your local library and show proof of your current address and photo ID to get a library card.
55. Before impulse buying, calculate the value in hours of work
If all else fails and you love impulse buying, calculate how many hours of work it takes to earn the purchase price of an unnecessary item you're considering. It's an easy way to sort the impulse buys from the real wants!
56. Don't make big purchases instantly
Give yourself some time before making any non-necessary large purchases. It'll help you avoid impulse buys, and in turn could save you money. It will also give you the time to compare products and find the best value for you.
57. Don't be so quick to trash things
Check to see if a device or appliance can be repaired cheaply before throwing them out. Also check to see if the warranty is still applicable.
58. Entertaining children on a budget
If you've got small children, you could look for alternative entertainment that won't require spending big money for them to have a great time. Playing in your backyard, going for a walk, or going to the park are just some of the ways you can keep them occupied for free.
59. Go to free events
If you're stuck looking for something to do on a sleepy weekend, look around for free events such as a farmers market or a free concert in a park. Many neighbourhoods will have similar events held at least semi regularly.
60. Wait for sales
If you desperately want new clothes or an item that could be expensive, see if you can wait for sales before buying it.
61. Take food on your road trip
Packing your own snacks and meals for the next road trip can help you save on expensive road-side convenience food. It could also help you save from driving around looking for the meals you want.
62. Buy the generic version of medicine
Next time you fill a prescription at the chemist, consider buying the generic version. They are chemically equivalent but usually cost less.
63. Get help
If you are in financial strife, consider taking advantage of the free financial counselling service available in every state. The Financial Counselling Australia website has a list of financial counselling organisations around Australia.
64. Customer rewards
Think about stores where you commonly do your shopping and find out if they have a rewards program and if it is worth signing up. Some may provide discounts, gift cards or other rewards. Be aware of the data they will collect and ensure you are comfortable with the payoff.
65. Events done at home
For your next event or catch up consider having your friends or family over to your home and save on the dollars you would spend by going out. Entertain your guests by playing board games, or watching a movie or sporting match.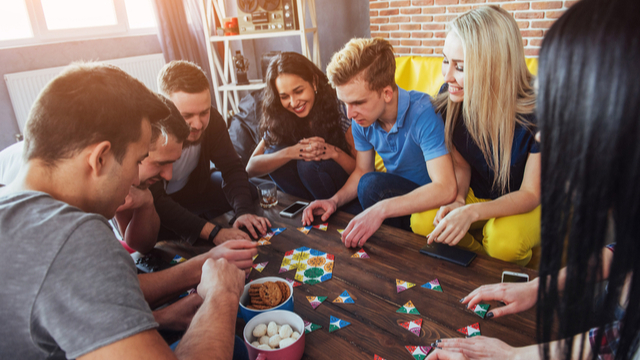 66. Generic brands
Next time you go to the supermarket, consider buying the cheaper generic-brand version of some of the things on your list. There's could be little to no difference in quality, but the price saving will add up over time.
67. The 10-second rule
At the supermarket or corner store, whenever you add an impulse or luxury item to your cart, stop for 10 seconds and think about why you're buying it and whether you need it or not (is that conveniently located Mars Bar at the counter really needed?).
68. Make your own cleaning products
Check online for a range of recipes to make your own cleaning products such as detergents, disinfectants or stain removers. Baking soda, vinegar, table salt and lemon juice are just some of the items from your pantry you can use. Be careful when dealing with dangerous chemicals.
69. Designate yourself
Offer to be the designated driver more often on a night out. You'll save money by not drinking, and help your friends stay safe.
70. Coupons
There are plenty of coupon sites online (think Shop A Docket, Groupon, All The Deals), which may have offers in your area or nearby. This can also be a good way to save money when purchasing gifts. Make sure to check the terms and conditions of each offer before making the purchase.
71. Shop out of season
Get your warm coats in summer and your singlets and shorts in the winter with last season's stock. Outlets can be good places to search and could result in saving on the extra dollars added to sought-after in-season clothing.
72. Reuse, reuse, reuse
From gift wrapping to food containers and plastic bags, many items we have around the home can be reused to save on buying new.
73. Share a Netflix/Stan account
These accounts can be used for multiple devices, so if you live with other people or want to share with family, you could consider consolidating to a single account and split the costs.
74. Swap clothes
If you have a friend or family member who wears the same-sized clothes or shoes, you could arrange to swap some of your favourite outfits and step out in something new…well new for you.
75. Avoid delivery apps and other delivery takeout
Save on the delivery costs and cook your own meals at home, or if takeout is a must, pick up your favourite dishes yourself. Also compare the prices directly with the outlet with apps to see if you could save extra money.
76. Splitting and repayment
Save money by keeping track of what others owe you and what you owe others. Consider using an app to accurately split costs and to send reminders.
77. Use air conditioning efficiently
Turn it off when it's cool, close your blinds to keep the heat out, and use fans when you can. If your air con needs to be used, close off doors to contain the air and switch it to an energy-saving temperature.
78. Get your bills online
Some electricity, internet suppliers and banks charge fees for paper statements. Go paperless and get them online.
79. Salary sacrificing
In some work places you can salary sacrifice goods and services.
80. Discounts at the bowser
There are a range of fuel discount loyalty programs on offer at various petrol stations across Australia. Currently, most Coles/Shell Express and Caltex Woolworths petrol stations offer 4c off per litre of fuel to customers who spend $30 or more at their supermarkets. RACQ members can also save on fuel at participating Puma Energy, Matilda and Choice petrol stations. There are some free fuel saver apps available for your phone which can show you some of the cheaper fuel prices in your area.
81. Office benefits
Make use of free office benefits whether it be fresh fruit, bread or coffee, free skin checks or discounted gym membership.
82. Click and collect your groceries
Avoid picking up unnecessary items when you walk the aisles – order your groceries online and pick up for free. Check to see if your local Coles or Woolworths store offers pick-up as an option. A minimum spend will apply to pick-up orders so read the terms and conditions closely.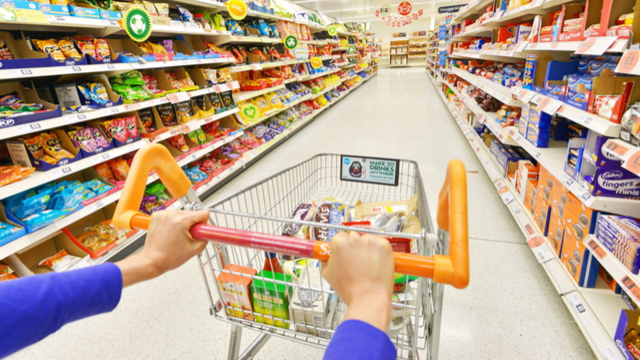 83. Sign-up referral discounts
Refer a friend to a service, e.g. HelloFresh, Uber or Airbnb, and you may get yourself and your friend a sign-up discount. Some gyms also offer this, so it's worth keeping your ears peeled for these sign-up opportunities.
84. Unplug devices
Unplug your appliances and devices from the wall when you're not using them and you can save on the electricity used when they are in standby mode. This includes your television, computer, washing machine and dryer.
85. Get your head out of the fridge
Know what you want from the fridge before opening it. The fridge can use a lot of power if the door is opened and closed multiple times, or held open for an extended period, as the temperature needs to reset.
86. Keep exercise costs down
If you don't have the budget for a gym membership, consider using outdoor equipment and the natural surrounds to exercise. You can also watch YouTube clips of different workouts and follow along at home without any equipment.

87. Price matching
Check flyers or online brochures to see the cost of items at different locations and use this to find the best price. Then, you could ask in your preferred store if they will beat their competitors' prices.
88. Socialising on a budget
Socialising doesn't have to be expensive. Opt for drinks during happy hour, take a picnic for your lunch, look for two-for-one specials or go to a BYO restaurant.
89. Share meals
Get entrees or side dishes to share with friends or split a large meal and save on costs.
90. Air dry
Hang your clothes out to dry instead of using a more energy-intensive dryer. If the weather isn't ideal, consider using a clothes horse under cover.
91. Freeze goods
Save on the shelf life of some products by popping them in the freezer e.g. bread, meat, flour, cooked rice.
92. Save on water costs
Take shorter showers, use a water and energy-saving dishwasher and washing machine, and use any excess water (including from water bottles) to water your plants.
93. Rug up during winter
Use layers and blankets rather than a heater and save on electricity.
94. Buying in bulk
Especially for items on special – buy several at once at a good price and save. Check out catalogues to find the bargains and consider opting for a different, cheaper brand.
95. Repair your own clothes before buying new
Learn how to sew a button or stitch up a hole on your beloved items before they land in the bin (check YouTube for sewing tips!).
96. Services by students training to become professionals
By heading to a student-driven business or college to get a service, you may be able to spend less, e.g. Q Academy Massage, Australian Academy of Beauty Therapy, dentistry schools.
97. Participate in free online surveys for cash
Some examples include Swagbucks, My Opinions or Toluna. Compare these paid survey websites to find the best option for you. Beware of scams and check the terms and conditions of each website.
98. Using
reusable coffee cups
There are many reusable coffee cups available for purchase online and in store. By using your cups you can save on plastic going to landfill and also receive discounts at some cafés.
Australia's leading coffee chains The Coffee Club and @StarbucksAu are rewarding customers who bring reusable cups with a 50 cent discount. It's a different strategy to supermarket giants @Coles and @Woolworths who received backlash for charging for plastic bags. #TenNews pic.twitter.com/hnS21NNMoq

— TEN Eyewitness News (@channeltennews) July 17, 2018
99. Take your reusable bags to the supermarket
Save on buying plastic bags and put your reusable options in the car, at your workplace or wrap one up in your handbag ready for your next shop.
100. Bonus interest rate on savings account
Some providers offer additional 'bonus' interest on your savings account if you meet certain criteria, such as making a minimum monthly deposit or making no withdrawals.  Sometimes the bonus rate expires after an introductory period. Check to see if your institution has a bonus rate, or consider switching to a savings account with a higher interest rate to save money.
101. Consider this list and take action
It's one thing to read a list of savings tips – but if you really do want to save money, you actually need to think about what changes you can put into action. So, make a positive change today.
Do you have a savings account?
Are you satisfied with the rate of interest you are earning? Are you paying fees to save? We want to hear from you!
Have your say in our 30 second survey below.