When you think of someone starting a business, you might picture a young, sharply-dressed individual; emphasis on young. But the recently released Bankwest Business Trends Report has revealed that it?s older Australians who are starting businesses at a rate higher than those of almost every other age bracket.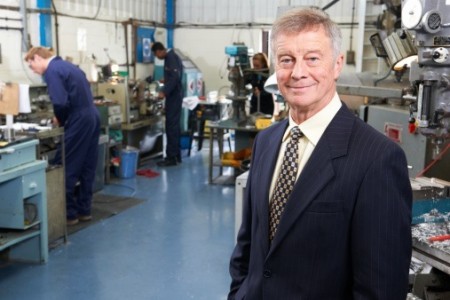 The report found that the number of Australians aged 65 and over who were running their own business had increased by 6.6% in the last year, a figure beaten only by the 45-54 age bracket, who managed a 6.7% increase. The 6.6% increase represents 7,400 new businesses, and brings the number of businesses owned by those of official retirement age up to an impressive 118,900.

Businesses must be mobile friendly
According to Bankwest Executive General Manager of Business Banking, Sinead Taylor, this increase could potentially be out of necessity rather than deep-seated desire to be a business owner, saying that "there is certainly a strong element of financial necessity."
"Australians are living longer than ever before, the costs of living have never been higher, returns on savings deposits have been low and in order to maintain the lifestyle they have become accustomed to, many people need to work well beyond the traditional retirement age of 65."
"There would be some who choose to continue in the workforce for personal fulfillment, social interaction or because they fear boredom – however these people often work part-time."
"Greypreneurs" as they?re referred to, seem to have a green thumb, with agriculture being the number one type of business established by those aged 65 and older. The number of agriculture-related businesses started in the last year increased by 20.5%, which represents 6,600 new businesses.

Are you up for an agri challenge?
Along with this, retiree-aged individuals were responsible for a 1,200 business increase in the arts and recreational services sector, and a 1,100 business increase in the cleaning, gardening, religious service provision, and repair and maintenance businesses.
Superannuation for the self-employed
One great benefit these greypreneurs will reap is additional income through their retiree years, and it?s worth noting that self-employed individuals entertain a number of perks and benefits in regard to superannuation.
Because self-employed individuals don?t have an employer to make super contributions on their behalf, the government may make contributions to their super, in the form of a government co-contribution, or a low income super contribution. To qualify for the former you need to earn less than $50,454 a year, and to qualify for the latter you need to earn $37,000 or less per year.
Self-employed individuals can also claim a tax deduction on their super contributions, up to $30,000 worth; unless you?re over 50, in which case that figure rises to $35,000.
For more on superannuation for the self-employed, you can go here. You can also compare superannuation funds online at CANSTAR.