You could win $40,000 while helping Australia?s agribusiness sector to grow.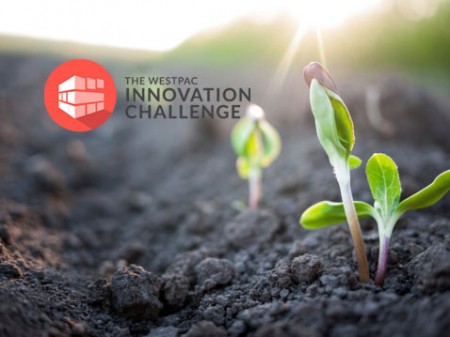 Westpac has launched its second ?Westpac Innovation Challenge?, an opportunity for start-ups and agribusiness entrepreneurs to develop new ideas to revolutionise Australia?s agricultural sector.
This is the second Challenge run by the bank which will see $40,000 awarded to the entrepreneur that creates the most useful and innovative digital solution for Australian agricultural producers and agribusinesses. The winner will also receive a six-month placement in Westpac?s partner BlueChilli start-up accelerator program, offering potential for further investment opportunities with the company.
We caught up with Susan Bower, Westpac?s Head of Agribusiness, to find out more about the Challenge.
Q: The Agri innovation challenge is a great initiative. Why did you choose agri as your second innovation challenge?
A: Westpac has a proud and long history of supporting agriculture and agribusinesses across Australia spanning almost 200 years.
We know Australia?s agricultural industry is the backbone of this country and to support a modern rural and regional Australia we knew the next round of the Innovation Challenge needed to focus on this extremely important sector. According to the Australian Bureau of Statistics in 2012-13 the gross value of total Australian agricultural production was $48.0 billion, an increase of 3 per cent from 2011-12. With the recent completion of Free Trade Agreements with Japan, South Korea and China and continuing talks with other global nations, greater opportunities are available to Australian agriculture and agribusiness to provide our consistent, high quality food, fibre and services into these markets. It is imperative we are supporting producers and service providers with capturing these opportunities as they arise.
Q: What types of innovation can really benefit agribusiness in Australia?
A: Innovations and technologies that could assist with the management of our natural resources such as land and water, sustainable farming practices and minimisation of environmental impacts to ensure productive longevity; continuing to build export markets for Australian agricultural products and services; and importantly connecting agribusiness buyers and suppliers could add significant value to the agribusiness sector. There are multitudes of innovation ideas in addition to those noted. No matter how big or small, if it will provide benefit to our agricultural and agribusiness sectors it will be a positive step forward.
Q: What are some ways in which technology is revolutionising agribusiness?
A: Precision agriculture has been a standout particularly in the areas of broad acre and cotton farming. The use of Global Positioning Systems (GPS) has allowed producers to map farming areas allowing for greater accuracy to ensure they are increasing potential yields, reducing costs and increasing overall efficiencies within their business. Livestock industries are constantly working with genetics for continual improvement in herds, flocks etc to ensure they are able to produce a product to match the consumers? needs in a timely and efficient manner. And as simplistic as it may sound, the internet has played a huge role and continues to play an increasing important role in ensuring people located in rural, regional and remote areas of Australia have access to information and networks to help them grow their operations.


Agribusiness Awards
Q: Your inaugural innovation challenge received more than 100 applications. Agri is potentially a more specialised area – how many applications are you hoping for this time?
A: I'm personally hoping to receive just as many if not more as it?s an important sector and there is a lot of innovation taking place around the world to assist agribusinesses. Australia is a leader in the development and implementation of innovation and technology in agriculture and we continue to see new ideas coming to fruition all the time.