ANZ now has the lowest interest rate out of the big four banks on its online savings account after cutting it this morning, only days before another cash rate cut is expected.
ANZ cut the base interest rate on its Online Saver account today by 0.05 percentage points to 0.10%.
That's the third interest rate cut on the account so far in 2019, after it started the year on a base rate of 0.50% and an introductory bonus rate of 1.80%.
The account now has an introductory bonus interest rate of 1.75% which brings the total rate to 1.85%, but that only lasts for three months before it reverts to paying just 0.10%.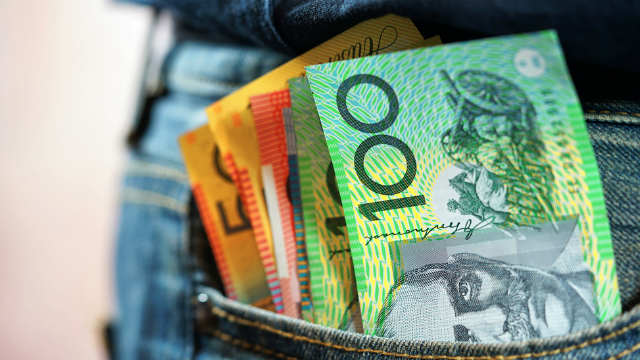 This reduction means ANZ now has the lowest base interest rate on its online savings account out of the big four banks. Its competitors' base rates aren't much better, however:
NAB iSaver: 0.11%
Commonwealth Bank NetBank Saver: 0.15%
Westpac eSaver: 0.15%
Canstar's database shows the major banks and a number of other institutions have been cutting interest rates on some financial products – including savings accounts, term deposits and home loans – since the Reserve Bank of Australia (RBA) cut the cash rate in June and July this year.
There is speculation that the RBA could cut the cash rate again at October's monetary policy meeting next Tuesday, with economists from Westpac, AMP Capital, UBS, ANZ and NAB among the experts forecasting a 0.25 percentage point cut down to 0.75%.
The RBA Rate Indicator – which is calculated based on market-determined prices in the ASX 30 Day Interbank Cash Rate Futures – currently shows the market has priced in an 80% chance of an interest rate cut next Tuesday.
Canstar finance expert Steve Mickenbecker said ANZ's decision to cut its savings rates today was surprising timing, given banks typically wait until after a cash rate cut to adjust their interest rates.
"With the cash rate expected to fall next week, there will be a further squeeze on the already compressed bank margins, which will play out in the size of the cuts passed on to borrowers and savers," Mr Mickenbecker said.
"The average online savings account on Canstar's database has a base rate of 0.91%, but with the market share of the big four, most savers will only be receiving a base rate of between 0.10% and 0.15%."
He said consumers could find higher rates in bonus savings accounts (where certain conditions must be met to earn bonus interest), as well as in term deposits or by moving money to a different bank every three or four months to continue receiving introductory rates.
ANZ also reduced the base interest rate on its Progress Saver account by 0.10 percentage points today, bringing it down very close to zero, at 0.01%.
Customers with the Progress Saver account can earn a total of 1.85% though, once bonus interest is included, if they meet the conditions of depositing at least $10 per month and not making any withdrawals.
Image Source: Slow Walker (Shutterstock)