CommSec Online Share Trading Accounts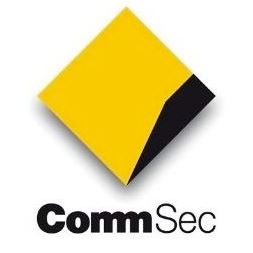 If you're looking to invest in shares or are already trading, you may want to consider which platform best suits your goals and trading needs. Here's some key information about Commsec Share Trading, a platform to buy and sell shares.
What services does Commsec Share Trading offer?
To be eligible for Commsec's $10 brokerage fee, you must trade online, be CHESS Sponsored with CommSec and settle your trades through either a Commonwealth Direct Investment Account (CDIA) or a CommSec Margin Loan.
Commsec also offers the ability for you to trade, buy and sell shares using a CommSec Share Trading Account with your existing bank account which incurs a brokerage fee from $29.95.
What trading fees does Commsec Share Trading charge?
At the time of writing, Commsec Share Trading brokerage fees depend on the value of the trade and how many trades you've made in a calendar month. The $10 brokerage rate will apply for the first online trade up to $1,000 and other brokerage fees may include:
With a Commsec account
$10.00 (Up to and including $1,000)
$19.95 (Over $1,000 up to $10,000 (inclusive))
$29.95 (Over $10,000 up to $25,000 (inclusive))
0.12% (Over $25,000)
Trade online and settle into a bank account of your choice
$29.95 (Up to and including $9,999.99)
0.31% ($10,000 and above)
What products can I invest in using the Commsec Share Trading platform?
At the time of writing, Commsec Share Trading offers customers:
Australian shares
Margin loans
Cash
Options
International Shares
Exchange Traded Funds
Warrants
Fixed Income Securities
Commsec Pocket Micro-investing option
Is the market data provided by Commsec Share Trading dynamic, real-time, or delayed?
Commsec offers market insights from the team at Commsec, gives live coverage during the morning, mid and afternoon sessions plus ongoing insights via their live Twitter feed. They also offer an Executive Series with market analysts interviewing representatives from leading Australian companies to keep you up to date and uncover insights to potential investment opportunities. They also offer five key factors likely to impact financial markets for the week ahead and comprehensive discussion around reporting season.
What reporting tools are offered by Commsec Share Trading?
Commsec allows you to use:
Charting tools to compare stocks and monitor their performance
Weekly stock recommendations from Commsec industry experts
Conditional Orders to make sure your trades are placed, even when you aren't monitoring the market
View live pricing, research and market data points for any stock you're interested in by setting up custom watchlists.
Commsec also has a comprehensive online learning portal to help beginners get started.
How is Commsec Share Trading secured?
Commsec Share Trading online share trading platform is secured via SSL encryption, as well as third-party verification processes.
Does Commsec Share Trading Account have a mobile app you can trade from?
Yes, Commsec Share Trading offers a mobile app to traders. With the Commsec Share Trading mobile app, you can manage your investments, trade on the go and stay on top of the market. You can also stay on top of the market with that latest market data and prices through offering access to live quotes, your stock search history and watchlists.
Does Commsec Share Trading Account have customer support services available?
Yes, Commsec Share Trading has customer support services available to traders. You can access Commsec Share Trading Account customer service online or via the app. Their customer support team is available 8am to 7pm (Sydney time), Monday to Friday, to answer questions and help you to execute your trades.
About Commsec Share Trading Account
A CommSec Share Trading Account gives you a fast, simple and affordable way to buy and sell Australian shares. You can place orders without a deposit, so you can take advantage of investment opportunities when they arise. And you can place them however suits you best — online, on the go via the App or over the phone.