Property magazines are full of happy investors telling glowing stories of how they have built up their property portfolios from nothing and will be able to retire by the time they are 35.
Hmmm, maybe not, but you get the idea. It seems investment properties are the way to go in the quest for wealth creation, and for some people they are. But there's a bit more to it than just acting on impulse.
When considering an investment property, the most important thing to be clear about is your "why". The reasons behind your quest have to be sound and should make sense. A blanket answer of "to secure my financial future" doesn't hit the mark. What are your short-term and long-term goals with property as they apply to your financial situation?
For instance, are you a first home buyer who is buying to rent out rather than live in a dwelling? Do you plan to move into your new home for the first 12 months in order to receive a First Home Buyers Grant, then move back with Mum and Dad while renting out your purchase? Or are you an owner/occupier who would like to do more with the equity already built up in your home?
Whatever your situation and your investment aims, the core research needed will be the same. Here are some pros and cons to think about when it comes to investment properties.
Pros and Cons: Benefits of property investment
Provided you pay the accompanying mortgage off, investment properties can provide a long-term income stream that typically increases over time.
Property markets in Australia have historically enjoyed moderate long-term growth. Should this continue, your investment should grow in value.
There can be tax advantages associated with negative gearing. Where the expenses exceed the income generated, the loss might be able to be applied against other income, reducing tax otherwise payable. This has been a hot political potato for a long time, but thankfully in the 2016-2017 Federal Budget at least, negative gearing seems to be here to stay. Which is good, because RBA data shows most people using negative gearing are in professions that pay less than $80,000/year. You should get advice from your accountant or tax adviser on how to structure you investment and to be sure that you know what tax advantages might apply to your situation.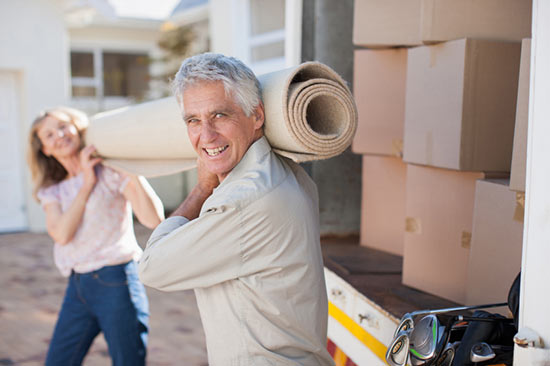 Pros and Cons: Disadvantages of property investment
There is a risk that the value of your property may be worth less than what you paid for it. Any capital loss is magnified when leverage is involved.
There is a risk that your property may not always be tenanted. In a worst case scenario, you may be forced to sell.
There is a risk that a tenant could damage your property, become unruly or become difficult to evict. This could cause significant financial loss when you have to repair the property or pursue legal action to evict them.
There is a risk that repairs and maintenance expenses could become significant (e.g. concrete cancer or termites).
There is a risk that interest rates could rise, impacting your ability to afford monthly repayments and service your loan.
There is a risk that you could become unemployed which might affect any negative gearing benefits you are receiving from the investment.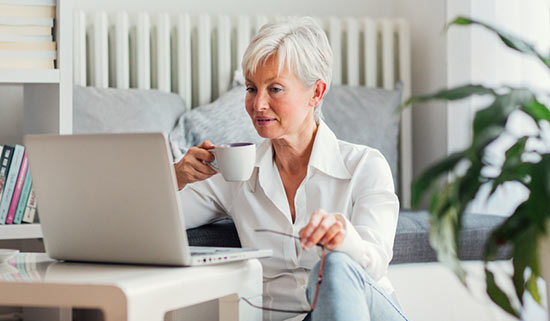 What potential return could I expect on my property investment?
The potential return from an investment property is a key factor in your decision to go ahead. This is where your research skills will be tested.
The return generated will be dictated by a number of variables, such as the tenancy rate of the area you are looking at. What kind of properties rent well in this area: houses, units, townhouses or apartments? Does this area have growth potential, transport infrastructure, any main employers in the area, major retailers moving to or from the area, or other major projects happening?
Once you have ascertained the rental return you could expect and the sum you would have to borrow, you can start doing the figures for an idea on expected ultimate gain or loss. Don't forget to include the actual rental expenses (management fees, maintenance costs, landlord insurance), along with depreciation and/or building allowances.
The table below shows a selection of home loans available on the Canstar database for property investors located in Victoria with direct links to the providers website, for a loan amount of $500,000 with an LVR of 80% (20% deposit) sorted by our star ratings (highest-lowest).
Compare Property Investor Home Loans
To buy or not to buy?
Many Australians have an emotional attachment to property. This is understandable given the long period of price growth that has occurred since the mid-1990s. When considering residential property as part of a diversified portfolio, investors should think about the following:
Is the return generated equal to the risks undertaken?
If your property investment generates net returns after expenses that are lower than the classic super-safe investment option, the term deposit, you need to reconsider the validity of the investment. Any investment involves a trade-off between risk and return. If alternate assets provide a better risk/return profile, then property may not be the immediate answer.
If your circumstances change, do you have an exit strategy in place?
If you lose your job or can no longer fund the investment property expenses, you need to have a back-up plan in place so that you are not forced to sell in an unfavourable market. Access to savings or a line of credit can buy you time in such situations.
Does the investment generate income, or are you relying on speculative capital growth?
Many property investors undertake a negative gearing strategy in the hope that housing prices will continue to rise indefinitely. Australian residential property markets were relatively immune to the big falls in property prices experienced in the United States and Europe during the Global Financial Crisis. This does not mean we will be so lucky when the next recession comes along. Often the best property investments are those that generate enough income on a standalone basis, without the need for capital growth.
Buying is exciting and scary at the same time, so ensure you minimise your risks and maximise your potential profits. Do all the research needed. Talk to a financial planner or accountant. Who knows? In time to come we may see you on the cover of one of those glossy property investment magazines!
Compare Home Loans for Investment Property
Learn more about Home Loans