Stats show 29% of homeowners and 67% of renters don't have home and contents insurance, and as many as 40% of households with insurance are still underinsured. Make sure you're covered.
What is underinsurance? Are you underinsured?
Underinsurance is when someone does not have adequate insurance to cover the cost of loss or damage to the things they own, or is not insured at all for those belongings.
As far as material goods go, your home or property is likely to be your most valuable asset. Insuring it for less than what it would cost you to rebuild makes about as much sense as insuring a Porsche at a Hyundai price. You might get away with it, but at some stage the gap in cover is going to come back to haunt you.
How many people do not have home and contents insurance?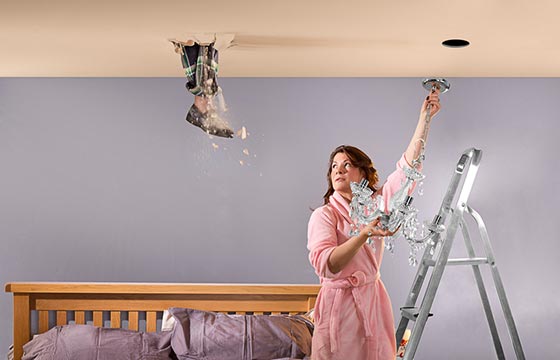 How many people have home and contents insurance but are still underinsured?
Underinsured home insurance is surprisingly common, it would seem. The Insurance Council of Australia estimates that more than 40% of households fail to correctly assess the value of their home and contents, so there's a real chance you could be under-insured.
Underinsured home insurance hurts homeowners at claim time
Cheap insurance may not be so cheap when you make a claim. Apart from not receiving enough home insurance money to cover the cost of your loss, there's an added risk that can be far greater. If you have significantly under-insured your home or contents, your insurer may have the right to pay only part of any loss because you've insured for only part of what it's worth.
Case Study: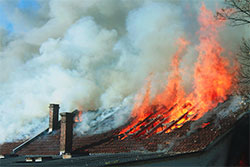 Let's say you insure your home for $150,000, but it's really worth $250,000. A bushfire sweeps through the area and does $80,000 damage to your home. Your insurer may have the right to reduce the payout in proportion to the level of under-insurance.
In this case, there might be a payment of only $48,000. Sadly, that is nowhere near enough to repair or replace a $250,000 home.
Luckily, most insurers have insurance calculators on their websites to help you estimate what you would be up for and consequently, what value home insurance or building insurance you should be looking for. The calculators will take you through a step-by-step process starting with your postcode, as building costs vary in each state. Then they should ask you for the type and style of your house, what it is made from, finishes, size, how many bedrooms, features, to calculate how much home building insurance you need. All of this is taken into account, and then you pit your estimate up against the insurer's calculator.
Not willing to rely upon your own or the insurers estimate you can always hire a property valuer to undertake a valuation on the property. Included in this service will be an estimate on the costs to replace the building (home).
When it comes to contents insurance, or even personal effects insurance, doing a household inventory of everything you own in your home is one of the most important steps you can take to protect your items. An inventory can help you keep track of everything, from your electronics and appliances to your jewellery and DVD collections. This can be invaluable when deciding how much contents insurance coverage you need and also at time of claim
Prevent underinsurance: Cut the cost, not the coverage
Before you decide you can't afford the full level of insurance coverage you need, why not take another look at the options? We can help you there, with our website comparing more than a hundred home and contents insurance policies:
If you're comparing home and contents insurance policies, the comparison table below displays some of the policies currently available on Canstar's database for an Australian aged under 50, seeking cover in NSW or ACT for a cost to replace building and contents of below $550,000. Please note the table is sorted by Star Rating (highest to lowest), followed by provider name (alphabetical) and features links direct to the providers' websites. Use Canstar's home insurance comparison selector to view a wider range of policies.
If you're a renter in a low income earning situation, you can apply for a low cost insurance policy to cover your home, contents, and car. For example, Essentials by AAI, which was launched through a partnership between Suncorp and Good Shepherd Microfinance, won our 2016 Innovation Award. Another option is Insurance For That, created through a partnership between IAG and – again – Good Shepherd Microfinance. Naturally, this is not a product recommendation and you should check whether such a policy would provide adequate coverage for your belongings when considering home and contents insurance.