Worried you might lose your job in the near future? Here are 10 money moves you can make now, while you're still employed, to prepare yourself financially.
Almost one million Aussies are out of work according to the latest figures by the Australian Bureau of Statistics (ABS) and there are fears there will be more job losses to come.
One in five Australians (20.6%) expect to lose their jobs in the next 12 months found a survey by the Australian National University (ANU) between April and May 2020. While that figure was an improvement on the previous month it was still substantially higher than the level of job insecurity reported since 2001 and during the pre-COVID-19 period according to ANU.
If you are worried that your job may be on the line then it can be a good idea to take some steps now to prepare financially for the worst-case scenario. Here are 10 money moves that may help put you in a better position.
1. Work out your bare-bones budget
Your first step is to figure out exactly how much money you need to survive each month which is why you need a bare-bones budget. It only includes the necessities such as food, shelter and utilities and no discretionary spending. This will help you work out how much money you should have in your emergency fund (see step two).
What you should include
Mortgage repayments/rent
Electricity and gas bills
Groceries
Insurance premiums
Minimum debt repayments
Medication
Childcare/school fees
Petrol (enough for basic transport)
What you shouldn't include
Eating out/take away
Entertainment services such as Netflix or Foxtel
Clothing
Holidays
Recreational activities/hobbies
Household items that aren't essential
Personal care such as manicures and cosmetics
2. Make your emergency fund a priority
It's vital to have some money set aside for a rainy day. As David Wright, founder of the Spending Planners Institute, put it: "The worst time to be looking to buy an umbrella is when it's raining."
If you don't already have an emergency fund then this should definitely be your top priority – even ahead of paying extra on your debt. "We've all seen the banks freezing loan payments for unemployed people, so getting ahead on loan repayments is probably not as important as having cash in reserve," said Mr Wright, adding that you can't buy groceries without cash, but you may be able to defer loan repayments.
So, redirect any spare cash you have towards building up your emergency fund. If you already have a stash of cash put away that's great but ask yourself if what you have is enough.
Mr Wright suggested building up at least a three-month income buffer and committing to not touching it unless you lose your job. If you work in an industry where there aren't a lot of jobs you might want to aim to save enough to cover six months of your basic expenses as it may take you longer to find work.
3. Have a plan to tackle any 'bad' debt
Building an emergency fund might be your top priority but after you have done that it's a good idea to shift your focus to any 'bad' debts such as credit cards, buy now pay later services and personal loans. "After you accumulate your three months cash reserve, start hammering down your highest interest rate debt," recommended Mr Wright.
If you have several high interest debts you may want to look into consolidating them into a single loan. One of the advantages of consolidation is that you will only have to worry about one single repayment rather than several which can help you free up some cash if you do lose your job.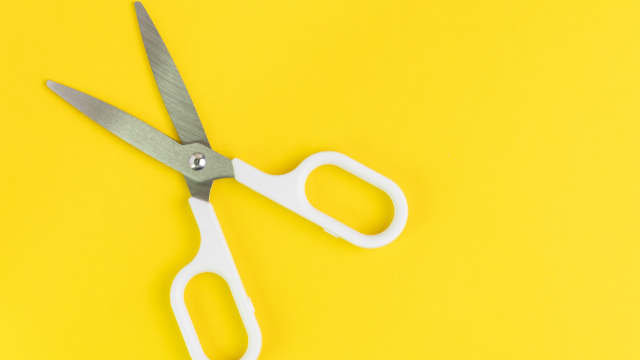 4. Cut back where you can from now
You don't need to wait until you have lost your job to save money. You could try living on your bare-bones budget from now and put any extra money towards your emergency fund. If that feels too extreme then at least try to reduce your spending in some areas. For example, limit eating out to once a fortnight or only subscribe to one streaming service at a time.
It's also important to think before you spend. "If you feel your employment is insecure, ask yourself how important that jet-ski or that wardrobe full of fancy shoes will be then," said Mr Wright.
You may also want to hold off on any large purchases such as upgrading your car or new TV just now.
5. Consider refinancing your home loan
It can be a good idea to find out if you can get a lower rate on your mortgage. If there are better deals out there you may want to give your existing lender the opportunity to match the rate. If they won't come to the party then you may want to think about refinancing now while you are still employed as you may not be able to if you lose your job. Make sure you factor in any costs that come with refinancing before making a switch.
Switching to a loan with a lower interest rate will not only reduce your monthly repayment obligation but can save you big bucks over the life of the loan. To give you an idea of the potential savings let's say you have a $400,000 home loan and are paying 3.50% over 30 years (which is the average standard variable rate on owner-occupied loans on Canstar's database). By switching to a loan with the current lowest advertised rate of 2.19% (comparison rate 2.20%) your monthly repayments would drop by $279 to $1,517. And over the life of the loan you'd save about $100,000 in interest.
6. Sell unwanted items
Now is as good a time as any to take a look around the house to find if there is anything you can sell to make some extra cash. It could be smaller items such as books, DVDs and toys or a big-ticket item like the spare TV in the bedroom. Every little bit can count.
7. Look for new sources of income
Think about ways you could bring in some extra money. "Every dollar you generate outside of work is a dollar better off you will be if you lose your job," said Mr Wright.
"Everyone has a hobby or something they get excited or are passionate about. Allocate some of your spare time to sharing your passion with other people. If you love something, chances are there are other people who love it too.
"People spend money where their passions lie so start a side hustle offering some kind of product or service in that space. Your product could be information, photos, help, advice, coaching, 'done for you', cleaning, or anything else that might fit the passion."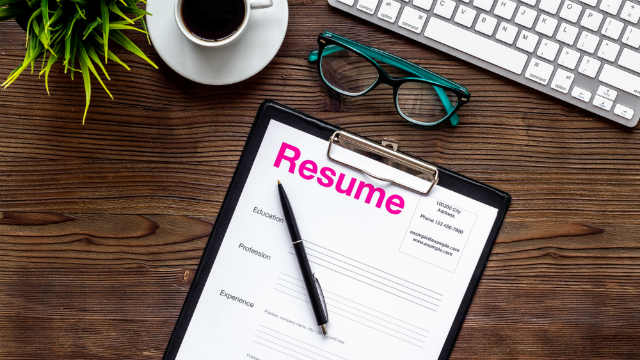 8. Update your resume
Take some time to refresh your resume with any recent work accomplishments and your most current role and responsibilities. The same goes for your LinkedIn page – make sure it is up-to-date and shows you in the best possible light.
While you're at it take the time to look at your social media accounts as this is something prospective employers are increasingly interested in. If there is anything that you think could hurt your chances of scoring a job then clean that up.
9. Understand your rights
Dig out your employment contract and find out what your entitlements would be if you were made redundant. You can also get more information about redundancy pay and entitlements at the FairWork Ombudsman website. You may also get your annual leave and long service leave paid out as a lump sum.
If your employer goes bankrupt and can't pay up you may be able to make a claim for some of your unpaid entitlements through the Fair Entitlements Guarantee (FEG). This could include up to 13 weeks in unpaid wages, unpaid annual leave and long service leave, up to five weeks payment in lieu of notice and redundancy pay of up to four weeks per full year of service.
10. Find out what government assistance may be available
It can be a good idea to find out whether you may be eligible for financial support if you do end up losing your job. An obvious one would be JobSeeker payment which offers financial help to those between 22 and age pension age who are looking for work. There is also an income and assets test so you can take a look at the limits to work out if you are likely to qualify. You can use the Payment and Service Finder tool on the Services Australia website to work out what payments you may be eligible for.
It's worth noting that if you get a lump sum payment such as annual leave or redundancy you may need to wait before you get a payment. You can still submit a claim straight away and you'll be told if you can get a payment, how much you'll get and what the waiting period will be.
Main image source: KIRAYONAK YULIYA (Shutterstock)
---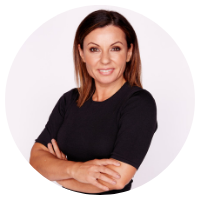 Canstar's Editor-at-Large, Effie Zahos, has more than two decades of experience helping Aussies make the most of their money. Prior to joining Canstar, Effie was the editor of Money Magazine, having helped establish it in 1999. She is an author and one of Australia's leading personal finance commentators, appearing regularly on TV and radio.
---
Thanks for visiting Canstar, Australia's biggest financial comparison site*