If your finances have been affected by coronavirus then it may be a good idea to put together a crisis budget to help you get through the next six months. Here are some tips.
The financial impact of the COVID-19 pandemic is already having a significant effect on many Australian households. Support is available to try to soften the impact of either losing your full income, or seeing it significantly reduced, but because these changes happened so quickly, trying to plan and budget for less income for the next six days is hard enough, let alone for the next six months or maybe even longer.
Whilst it can be a confronting exercise, it is better to deal with the reality of the situation you find yourself in, rather than simply tightening the purse strings and hoping for the best. There are steps you can take to hopefully come out the other side of this crisis with your finances still intact – even if what you've got left on the other side is less than what you started with.
Have a conversation with your partner
If you're doing this exercise with your partner then both of you need to go into it understanding that it can be a very emotional exercise. The best way to avoid emotions boiling over is to work together as a team, knowing that both of you are doing your best to help each other through this. And if you can't figure it all out yourself there are people that can help, such as financial counsellors and financial advisers, or maybe a friend or family member that you know is good with numbers.
The budgeting process
The first step in any budgeting process is to work out what your goal or objective is. It could be to break even over the next six months or to only use up a certain amount of your existing funds. Whatever it is, by having a clearly defined number to work towards, you can then start to work through the rest of the steps which include looking at the following:
Income: what will stay the same, what will be reduced, what will stop completely, and what will start – and for how long?
Expenses: what still has to be paid, what can be put on pause and what can be stopped completely?
Spending: even though this may be able to be cut back right now, when we're all allowed outside again make sure you allow for your spending to go back up potentially before your income does.
Assets/savings: what is "in the kitty" for you to use to cover any shortfall?
Loan repayments: what can be deferred or reduced and what must continue?
Be realistic about where you can cut back
If your income has been reduced, or stopped completely, you will need to cut back on your expenses, and whilst most can probably be cut back, it is important to be realistic.
You should assume that your supermarket bills will probably stay close to what they are now, or slightly increase. Your transport costs are likely to drop, but your utilities will probably go up since you're at home most of the time. If you can afford to keep essential financial costs such as insurances in place then definitely aim to do that. You can explore the option to defer your mortgage or other loan repayments, which can make up somewhere between 20% and 40% of our take-home income – so this is definitely something to consider.
Try to cut discretionary spending (clothes, entertainment, take away etc.) to bare bones. You may not want to skip important milestones such as birthdays but try to keep to a set budget. Ultimately you should go through your costs line by line to make sure you haven't forgotten anything.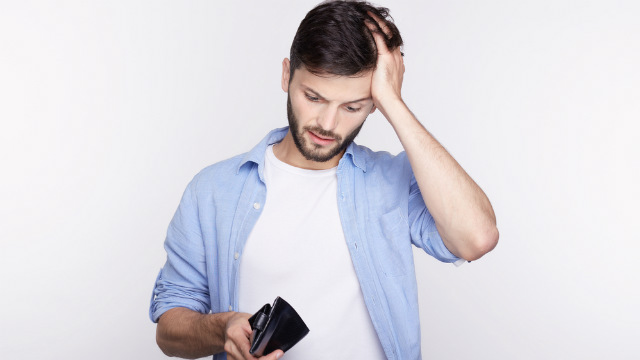 Set up your accounts to help you stick to your budget
Once you've gone through the budget, next comes the hard part – trying to stick to it. The best way to do this is to make sure your bank accounts are set up so you can tell what is "spendable" money, and what isn't.
Try to use one account for all your bills and living expenses, and then another for your lifestyle spending budget. It might also help to separate money into another account for lump sum expenses that may be coming up such as utility bills or insurance premiums. Allocate money into these accounts in line with when you get paid and, if possible, try to avoid using credit cards.
How to track your spending against your budget
It is important to track your actual spending against the budget in case you need to make changes at the end of each month. Most banks provide free spend tracking software, or you can use a budgeting app. We use a program called Moneysoft with our clients, but there are a number of apps available. If you don't want to use an app to track your spending then you can also export your transactions from your bank accounts each week or month, and manually allocate a "category" to each income and expense type.
How to make adjustments month to month
If you are finding it difficult to stick to your initial budget, then try to make incremental increases rather than just ignoring the number and throwing the budget in the bin all together. Try to give it at least two or three months before making big changes, but if you find a new fixed cost that can't be avoided, make sure you build that into the budget straight away.
Dealing with shortfalls
It is highly likely that a significant reduction in your income will result in a savings shortfall. This is why it is important at the start of your budgeting process that you determine how you will deal with your shortfalls.
If you have savings start by allocating an amount as your "emergency fund" or "shortfall fund". If your budget suggests that you will go backwards by $6,000 over the next six months for example, if you have the funds available move the $6,000 into the shortfall fund.
Then at the end of the month, work out your actual shortfall, and use the funds in your shortfall account to top up your bills and living expenses account by that same amount. This gives you another way of tracking both your progress to your budget, and also how much you have left in your emergency fund.
If it gets too hard then ask for help
If you follow the above steps, and get some tools to help you track your progress, you will be on your way to putting yourself in a financially okay position. But if you're struggling to figure out your budget by yourself, or you're not sure what financial support you can access remember you can also get support from financial counsellors and financial advisers who are trained experts in helping people do this every day.
Main image source: DedMityay (Shutterstock)
---

Steve Crawford is a money coach at Experience Wealth, a firm specialising in budgeting and cashflow coaching. He also heads up The Advice Movement, a company that trains and mentors financial advisers. Steve has also served as the Executive Director and Treasurer of the Association of Financial Advisers (AFA). Follow him on Twitter and LinkedIn.
As with all our content, Canstar's Coronavirus coverage will always be free for our readers.