Looking for ways to boost your savings? These 12 steps could be just the inspiration you need to fatten your wallet.
There are only two ways you can make more money – you either need to spend less or earn more. Personally, I find spending less easier than having to work more but the choice is yours.
With all the tips listed below, there's potential for your bank account to be fatter by a cool $27,916 this time next year. This is based on hypothetical examples, and you may not be able to check off all 12 steps, but the goal is to inspire you to take a look at what you may be able to do today to boost your pot of gold.
1. Get a better deal on your mortgage
Having the wrong mortgage can cost you tens of thousands in interest. It's definitely not something you should set and forget. Start by finding out exactly what interest rate you are paying. Then take a good look at your home loan and make sure it is the right one for you.
According to Canstar, at the time of writing, the average advertised variable rate on a $500,000 owner-occupied variable rate loan was 3.75%. By switching to a loan with the current lowest advertised rate of 2.69% (comparison rate 2.71%) you could save $3,468 in repayments over the first year and $5,263 in interest. Make sure you consider any fees associated with refinancing before you make the switch.
Potential saving: $8,731 in the first year
The comparison tables below display some of the fixed rate home loan products on Canstar's database with links to lenders' websites, for refinancing owner-occupiers in NSW making principal and interest repayments on a loan of $350,000 with an 80% LVR. Choose between the 1-year fixed, 3-year fixed and 5-year fixed tabs to view results most relevant to you. The results are sorted by 'current rate' (lowest to highest). Before committing to a particular home loan product, check upfront with your lender and read the applicable loan documentation to confirm whether the terms of the loan meet your needs and repayment capacity. Use Canstar's home loan selector to view a wider range of home loan products.
2. Sell, sell, sell
Search your house for things that you no longer want or need. List everything for sale on facebook, marketplace, gumtree or ebay.
According to Gumtree's 2019 Second Hand Economy Report, the average Australian household is sitting on an estimated $5,378 in unused or unwanted items, with the average household holding onto approximately 23 items they no longer want or need.
Potential saving: $5,378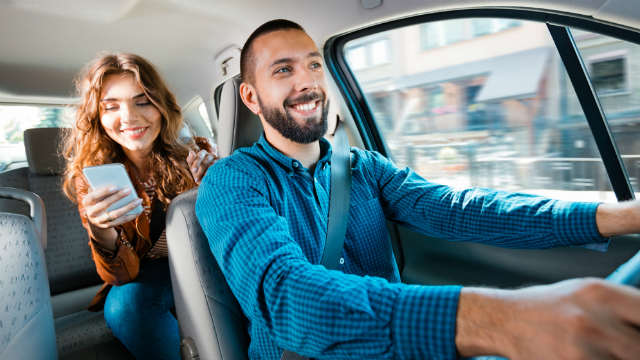 3. Bring in more dough
More and more Aussies are supplementing their incomes by renting out things such as rooms, storage space, car spaces, caravans and clothes, and offering services such as ride sharing, food delivery and job outsourcing.
Research by The Sharing Hub found that one in 10 Australians earn around $1,100 per month from the sharing economy and 70% of earners use it to supplement their income on top of their employment.
Let's take a look at a hypothetical example assuming you drive an Uber and rent out some space. Uber claims its drivers earn more than $21 an hour after costs, with nearly half of all drivers spending a maximum of just 10 hours per week on the app. Assuming you drive four hours each weekend and only work 48 weekends a year that comes to $4,032 a year.
And according to Spacer the average host earns $2,689 a year for renting out parking or storage space using its service.
Potential saving: $6,721 a year
4. Start the Coke bottle challenge
You might have seen this challenge in a recent Money Mondays story but the idea is that each time you get a $2 coin you pop it in a Coke (or any soft drink) bottle. A 600ml bottle will hold about $880 when full or you can use a smaller or larger bottle. Get the whole family in on this too – each of you can have your own bottle. Who will get there faster?
Potential saving: $880
5. Use a cashback site to top up your super
Every time you shop, whether you're getting the groceries or buying shoes, you will get cash rewards paid into your super account. That's the premise behind super-rewards.com.au, a website that launched in October 2019.
Super Rewards has partnered with more than 120 retailers, including big names such as Woolworths, Apple, The Iconic and The Good Guys. You will need to make your purchase online through the Super Rewards platform to earn your cash-back reward, which Super Rewards says can be anywhere between 2% and 10% of the value of your purchase.
There is a calculator on the Super Rewards website, which you can use to help estimate your potential rewards. Let's say you spend about $844 a week on a variety of items but only do about 50% of your spending through Super Rewards – according to the calculator you could potentially earn $548 a year in super rewards (assuming an average cash back of 2.5%). Assuming your super fund returned 4%pa, the calculator estimates that small annual contribution could be worth $30,768 in 30 years.
Potential saving: $548 a year in super rewards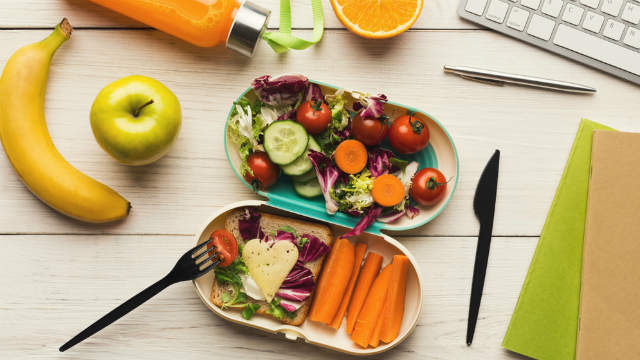 6. Take your lunch to work
You don't have to take a packed lunch every day – aim for two or three days to start with. Each time you do this transfer $12 into a savings account. Assuming you bring your lunch to work at least three days a week over 48 weeks you could save $1,728 over 12 months.
Potential saving: $1,728 a year
7. Do a subscription audit
Netflix, Stan, Foxtel, Audible, Spotify, HelloFresh, your gym membership, magazines – these monthly subscriptions can really add up. Make a list of all your subscriptions and think hard about whether you really need them all. Ditch any subscriptions you are no longer getting any real value from. You can potentially save a decent chunk of cash. If you really miss them you can always subscribe again. Assuming you ditch just one streaming service which you're paying $15 a month for, the savings can add up to $180 over the year.
Potential saving: $180
8. Cut your telco bills
Many people might be quite content with paying around $50 to $80 for their phone plans but it is possible to get a cheaper plan without compromising on data. Looking at Canstar Blue's database, at the time of writing, by switching from say Vodafone's $50 SIM-only plan with 5GB of data included to Moose Mobile's current $14.80 SIM-only promo plan with 8GB of data you could potentially save $422.40 in 12 months.
Savings can also be found on prepaid deals. For example, at the time of writing by switching from Coles Mobile $40 prepaid option with 10GB of data to OVO Mobile's $19.95 prepaid offering with 10GB of data could save you $240.60 in 12 months. Or by switching from the Optus $60 prepaid plan with 40GB of data to Amaysim's $30 prepaid offering with 40GB of data you could save $360 in 12 months.
Potential saving: $422 a year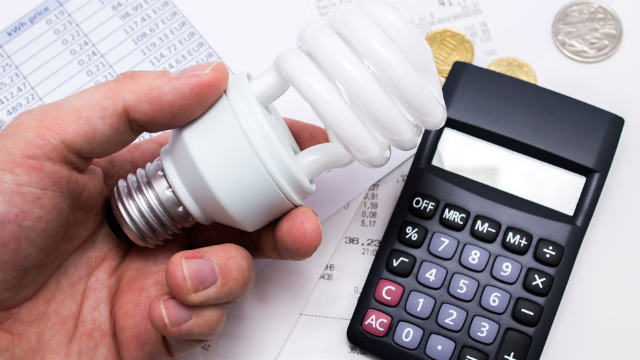 9. Cut your energy bills
In NSW, the energy market is regulated by what's called the Default Market Offer, or DMO. It serves as a price cap for electricity, meaning energy companies should be wary of going over that amount. It is also the Reference Price from which electricity retailers must advertise the savings on any other plans they have available.
Customers who were once on expensive standing offers should have been switched onto a DMO in July of 2019, meaning they'd now pay around that amount on their power bill for the year, depending on their usage habits.
Although the DMO may have lowered some household energy bills, there are plenty more savings to be had. According to Canstar Blue, customers could save up to a further 20% on the Reference Price, driving their energy bill down by $291 annually. In fact, the six cheapest deals on Canstar Blue's database average out to savings of around $267 a year.
Potential saving: $267 a year
10. Trim your grocery bills
One way to cut the cost of your groceries is to understand how unit pricing works. Most supermarkets and large grocery stores are required to display unit pricing. According to the Australian Competition and Consumer Commission (ACCC), you should find unit prices on in-store shelf price labels and promotional signs, online listings, and in newspaper and catalogue advertisements. You can use unit pricing to work out if you're better off buying the bigger or smaller item of a particular product or look at special offers to see if they do have the lowest unit price.
The ACCC offers this example:
laundry detergent X costs $7.62 for a 2.5 litre bottle. Its unit price is $3.05 per litre
laundry detergent Y costs $5.74 for a 1.5 litre bottle. Its unit price is $3.83 per litre.
The cheapest product is laundry detergent X.
QUT research says it's possible to slash $1,700 off your annual grocery bill just by using unit pricing.
Potential saving: $1,700 a year
11. Delete one app that is costing you money
Convenience apps such as Uber, Uber Eats, Menulog and Afterpay can come at a cost. They make it just too easy for us to spend. Let's say you are spending about $50 a month on one of these apps – delete it and you could save $600 a year.
Potential saving: $600 a year
12. Switch from a rewards credit card to a non-rewards credit card
When it comes to reward cards there's no such thing as a free point. Even if you pay your debt off during the interest-free period the annual fees can get you. According to research by Canstar the average annual fee on a rewards card is $122 more than a non-rewards card. The average interest rate on a rewards card is 19.81% compared to 13.65% on a non-rewards card. If you're not getting any value out of your points then by switching to a non-rewards card you'll be able to save $761 in interest and annual fees on a $10,000 debt.
Potential saving: $761 a year
Main image source: MultifacetedGirl (Shutterstock)