What you should be looking for in a financial institution for your agribusiness? Canstar explains how we rate agribusiness banks and lenders.
Every year Canstar researchers and rates the agribusiness provider in Australia by examining the products and services they offer to Aussie farmers, so we have a pretty good idea of how a good agribusiness provider can add value to farmers.
It goes without saying that agribusinesses, just like any other business, requires access to loan and deposit products that aid their expansion, daily operation, and other initiatives.
But in addition to the standard range of loan and deposit products, agribusinesses need access to other specialised products and services. A good agribusiness provider can give strong financial support to a farm through a variety of these specialised products and services. Therefore, Canstar has compiled a list of all the crucial features, products and services farmers should look for in an agribusiness provider.
So what's on offer in Australia in 2017 for agribusiness?
Compare Agribusiness Solutions with Canstar
Specialized Products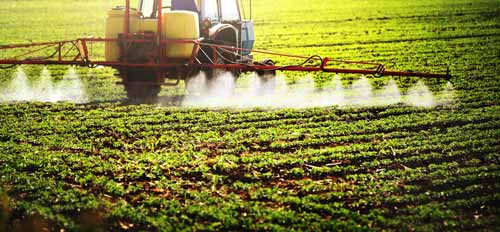 A good financial institution for agribusiness should be able to provide specialised products that work for a farm's longevity rather than against it, such as the following:
Business Finance
Canstar researches and rates each institution's business finance offerings, which includes a wide range of products under term loans, overdrafts, and credit cards. Business finance comprises a major part of agribusiness, and a good agribusiness provider needs to supply high quality business finance products.
We also look out for finance products or lines of credit that offer specialised terms and conditions, such as specialised finance for equipment upgrades, and flexibility in repayments to manage the cash-flow of a farm.
Seasonal Finance
Farming is a very temperamental business, and many businesses are exposed to unexpected risk and seasonal fluctuations in cash-flow, with expenses often being incurred long before any income is realised. This is where seasonal finance offerings are so important to keep businesses running throughout the year.
Seasonal finance allows farmers to repay a loan or line of credit only during the months when they are making an actual return on their harvest. When farmers are not making repayments, the loan or line of credit serves as an alternative source of cash-flow to cover ongoing farm operational expenses.
Equipment Finance
Farming equipment such as irrigation systems, harvesting machinery, and tractors can easily cost six figures or more per item. Specialised equipment finance is a must for needs such as upgrades to tractors, irrigation systems, fencing, and the like.
Deposit Products
Another major component of Canstar's Agribusiness Award methodology is the deposit products on offer from each institution. Canstar researches and rates savings accounts, transaction accounts and term deposits, as well as Farm Management Deposits, which are of significant importance for farmers preparing to ride out tough times ahead.
Risk Management Products
As an export industry that is subject to both currency fluctuations and commodity price fluctuations, agribusinesses can require access to risk management products that help to smooth cash-flow. Thanks to the quirks of the Australian climate and the rise and fall of the Australian dollar, most agricultural sectors will occasionally need help from such products, which is what a good agribusiness institution should seek to provide.
For example, some agribusiness providers such as Commonwealth Bank offer 'swaps' for agricultural produce. This calculates a fixed price for your product based on certain factors, giving you price protection should global and local markets suffer.
International Banking and Services
To continue on the subject of international agriculture, dealing with foreign countries provides its own set of challenges and financing account needs. Foreign currency accounts, a smooth international bank transfer process, and trade finance facilities are vital during the export process.
There are a myriad of additional products that might be required to ensure the smooth operation of an agribusiness. For example, livestock easing arrangements or farm insurance can make a huge difference. It's always worth asking your bank how they can better support your farm.
For more information on exactly how we rate agribusiness providers in Australia, see our 2017 report for the Bank of the Year – Agribusiness Award:
2017 Bank of the Year – Agribusiness – Canstar
Specialist Financial Services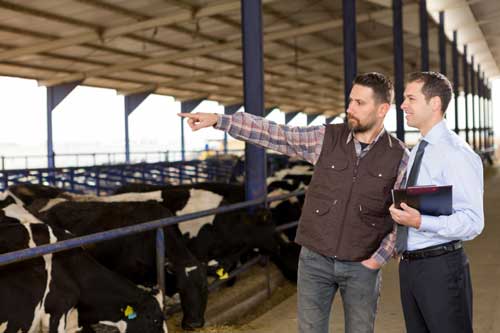 In addition to products, agribusinesses can benefit from access to other specialist financial services, including forms of insurance such as business life insurance with Key Person cover, Farm Building cover, and Business Liability cover.
Financial institutions can also play a key business coaching role through providing financial planning advice, support, knowledge and guidance on all agribusiness financial needs. To this end, Canstar researches and rates how institutions offer personal relationship managers and other specialist services.
Some of the institutional services that can be useful for agribusiness include the following:
Compare Agribusiness Solutions
Personal Relationship Managers
When agribusinesses do need face-to-face service, they need that service to be specialised for their particular industry and their particular farm. Financial institutions should provide an adequate number of agribusiness relationship managers, dispersed across the country with particular attention to regional and rural areas.
Personal relationship managers (PRMs) have taken on increased importance in the agriculture industry over the years, and this is reflected by the importance that Canstar places on them when rating agribusiness providers. A good PRM should be able to provide specialised advice and assistance to farmers in key areas such as:
Insurance
Seasonal finance
Wealth management
Currency
Succession planning
When considering which agribusiness institution to go with, finding one with a solid number of relationship managers in your area should definitely be on your list of priorities. Read our article about agribusiness trends in 2017 for more information on PRMs.
Online Banking Functionality
Online banking is crucial for all individuals and businesses today, and agribusinesses are no exception. The problem – aside from poor connectivity in regional areas – is that farmers have no time a run to their nearest branch when they're in the paddock from dawn to dusk.
For this reason, institutions should make banking as accessible as possible. Agribusinesses should look for excellent online banking functionality, including mobile banking apps for your smartphone or tablet, multiple payment functionality, and automated graphing and reporting. Thankfully, Canstar can help you compare your options:
Compare Online & Mobile Banking Platforms with Canstar
Information and Education Services
Farming is an intensive business, with little time for research. But in order to stay ahead in the game, agribusinesses need to research trends and industry insights.
Financial institutions can add a great deal of value for their agribusiness clients by providing them with online economic and industry insights, analysis and education tools.
It is in the interests of financial institutions for their customers to succeed financially. Institutions can potentially play an important mentorship role, providing property owners with access to market knowledge and insights to help identify business growth opportunities.
Special Purpose Lending
The final service you should consider from an agribusiness provider is special purpose lending. It is a relatively small component of the agribusiness industry, and most farmers find that they won't need it often.
Every so often though, some unexpected expenses come up that the right agribusiness institution can provide a loan for. For example, you may need to buy some vet supplies to treat an injured animal, or you might want to buy your neighbour's property to expand your farm. An outstanding financial institution will offer loans for special conditions, depending on your eligibility, industry sector, and how much you need to borrow.
Agribusiness is a vital part of the Australian and world economy. It is a unique industry that requires a specialised banking approach. That's why Canstar researches and rates agribusiness banking institutions every year for a range of products and services.
Compare Agribusiness Solutions with Canstar