In an industry-leading move, Cbus super has taken action to prevent opt-out
life insurance cover within super
from unnecessarily chipping away at the savings of its 700,000+ members.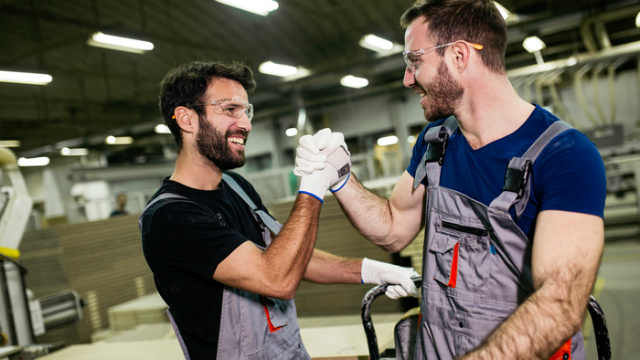 Cbus CEO David Atkin has announced a deal with life insurer TAL to cut premiums per unit of death cover and total & permanent disability (TPD) cover for most members by 25% on 30 September 2017.
Speaking at the Annual Member Briefing in Melbourne today, Mr Atkin also revealed that the default insurance costs for members aged 15-20 years old will be reduced by 60%.
"We have worked with TAL to modify the insurance provided and we have listened to our younger members," Mr Atkin said.
"Recognising the need to maximise their super savings early, we have moved to reduce their default insurance costs from $7.16 per week to $2.68."
The default death cover for 15-20-year-old members will be halved from $104,000 to $52,000, recognising the fact that young people are less likely to have dependants or mortgages requiring a higher level of cover.
"Our members work in some of the toughest conditions of any industry, which is why being able to access affordable insurance through superannuation is important to them," said Mr Atkin, referring to Cbus's embers in the construction and building industries.
Under the default opt-out system, many working Australians are unaware they are even being charged for insurance through their super.
A Rice Warner study in 2016 found that having insurance and high premiums within super could leave blue collar workers up to $600,000 short come retirement age.
Mr Atkin said that while premiums and cover are important at one end, the claims process and outcomes for members are just as critical to the Cbus offering.
"Our view is insurance cover for members is important and valuable, and our philosophy is that legitimate claims should be paid," he said.
"Over the longer term, around 80% of our TPD claims have paid."
As well as cutting the cost of life insurance, Cbus is also increasing the level of TPD cover per unit offered to its Industry Manual members aged 15-44 years old by 20-100%.
Key points of Cbus' changes
Below are some of the key changes consumers will see to their Cbus superannuation accounts from 30 September 2017:
Premium rate reduction of 25%

Decrease from $3.58 to $2.68 per week cost per unit for death and TPD cover.
This includes a 40% reduction to TPD for Manual members and 44% to TPD for Non-manual and Professional members.

Premiums for income protection accident only cover for sole traders down by 44%.
Cover per unit of TPD increasing between 20-100% for Industry Manual members between age 15-44.

For those aged 15-20 years old this will see 1 unit of TPD cover double from the current $26,000 to $52,000.
15-20 year olds new default cover of 1 unit death and 1 unit TPD.

Death cover reduces to $52,000 and TPD remains at $52,000.
Default cover cost reduction from $7.16 to $2.68 per week.

No change to Electech cover levels, premiums or default units.