The most notable 'biggest loser' on the ASX 200 last week was AMP, whose share price took a hit on the back of the banking royal commission's uncovering of its poor advice practices.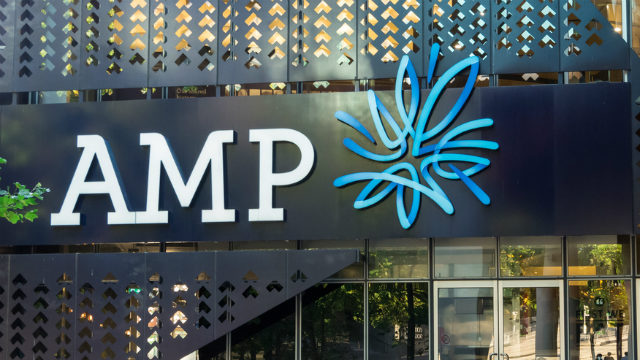 AMP Limited's stocks fell 10% over a tumultuous week for the Australian and New Zealand financial services company.
Canstar's General Manager of Wealth Josh Callaghan said AMP has been "punished by the market".
"AMP were alleged to be charging customers for services they didn't provide whilst also providing misleading reporting to the regulator, ASIC," Mr Callaghan said.
"The CEO of AMP has already resigned and there are mounting calls for the Chairperson, Catherine Brenner, to follow suit."
Shares in Investment group Perpetual Limited had the biggest fall of the week, down 11.8% following a "slew of analyst downgrades on earnings expectations", according to Mr Callaghan.
Childcare operator G8 Education's shares also dropped following its annual general meeting (AGM) where it was announced the company does not expect to meet its earnings per share goal.
G8 Education's Chairman, Mark Johnson blamed the pressure of supply continuing to outpace demand in the childcare industry, resulting in low occupancy levels.
Seven West Media (a recent 'winner') and sales financing company Eclipx Group also saw reductions to their share price, down 8.6% and 7.3% respectively.
Top 5 Winner and Losers of the ASX 200 (16/04/2018 to 20/04/2018)
Winners
Losers
Rank
Company
Change (%)
Rank
Company
Change (%)
1
South32 Ltd (S32)
12.9
1
Perpetual Limited (PPT)
-11.8
2
Western Areas Ltd (WSA)
11.1
2
G8 Education Ltd (GEM)
-11.5
3
Pilbara Minerals Ltd (PLS)
10.5
3
AMP Limited (AMP)
-10.0
4
Orocobre Limited (ORE)
9.5
4
Seven West Media Ltd (SWM)
-8.6
5
Alumina Limited (AWC)
9.3
5
Eclipx Group Ltd (ECX)
-7.3
Prepared by Canstar. Prices taken as of week to week close.
Miners shoot to the top of the winners list
Despite some falls in the market, the ASX 200 finished up just over 1% at the close and metal markets made significant gains.
"A stronger metal market saw the miners lead the winners list over the week with South32 releasing a quarterly update to the market," Mr Callaghan said.
"South32, formerly a part of BHP group, finished up almost 13% in the week."
Nickel sulphide miner Western Areas, lithium and tantalum miner Pilbara Minerals, lithium miner Orocobre and alumina and bauxite producer Alumina Limited all saw higher share prices over the week.