NSW Treasurer Dominic Perrottet unveiled the NSW 2017-18 Budget on Tuesday, describing it as "the envy of the western world".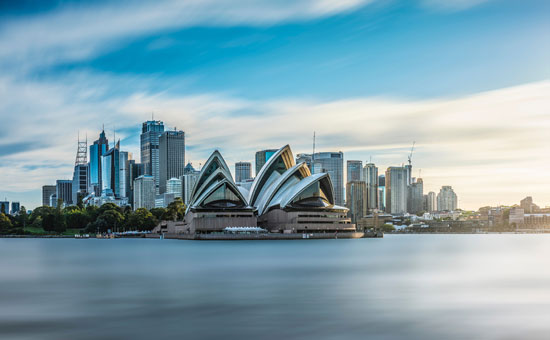 The Treasurer's first State Budget forecast a $2.7 billion surplus for 2017/18, while promising big spending on schools and hospitals.
In his budget speech, Mr Perrottet said the map of the state was being "redrawn before our very eyes", with the population of Sydney expected to jump from 5 million to 11 million people in 40 years.
"We are not waiting for it to come to us — we are acting now," he said.
Let's take a look at what made the cut and what it means for you.
Housing
First home buyers: Mr Perrottet announced that 75,000 homes were expected to be built next financial year, and unveiled new stamp duty concessions. The concessions include the abolishment of all stamp duty payments for first home buyers on homes up to the value of $650,000, and a lowering of stamp duty for first home buyers purchasing homes under $800,000. Also, the $10,000 grant for new houses will be retained. The package is expected to help more than 24,000 people get a foot up on the property ladder.
Foreign investors: If you're a foreigner who's looking to invest in the NSW housing market, be ready for some hefty surcharges. The government has favoured locals over visitors by doubling the foreign investor transfer duty surcharge to 8%, and lifting the land tax surcharge from 0.7% to 2%.
Australian investors: The New South Wales investment market has also been tweaked to benefit first home buyers, with the introduction of a concession for residential off-the-plan purchases, and allowing a delay of up to 12 months in the payment of duty.
Education
Active kids: It has been announced that the NSW government is pouring $207 million into the new 'Active Kids Rebate', which will allow eligible families to receive up to $100 per child in school each year to ease the cost of registration for after-school sport, such as swimming lessons.
Schools: In order to combat NSW's "unprecedented" student growth, which will see more than 164,000 students in public schools by 2031, the government has topped up its investment in education infrastructure by $1.6 billion. This brings the total up to $4.2 billion over 4 years and focuses on the introduction of 27 new schools, 32,000 more student places, and 1,500 new classrooms.
Heath
Hospitals: A $720 million upgrade of Sydney's Prince of Wales Hospital is just the beginning of the NSW government's $23.2 billion health budget. Another $632 million and $534 million have been directed, respectively, to the Campbelltown Hospital and Tweed Hospital redevelopments. Concord Hospital will also receive a further $341 million.
Emergency services: The budget commits an extra $20 million investment in intensive care units.
Staffing: More than 4,500 frontline staff will join the state's health workforce. This includes 2,250 nurses and midwives, 850 doctors, 600 allied health professionals, and 800 hospital support staff.
Mental health: An extra $87 million will be spent on mental health services, raising the total over the 2017-18 financial year to $1.9 billion. There is also a $20 million budget for community mental health reform, as well as $22.5 million to fund a new mental health unit at Port Macquarie.
Ambulances: The government plans to spend a total of $892 million on ambulance services, including $7.5 million for paramedics in rural and remote areas of NSW, and $10 million to protect the health and wellbeing of injured paramedics.
Transport
Motorists: Nearly $73 billion has been committed to improving public transport and unclogging roads. Some of the redevelopments include WestConnex, Sydney Metro City, South West, and the Pacific Highway upgrade. Money has also been set aside for local road upgrades.
Commuters with disabilities: While more than 100 train stations are not accessible for people with disabilities, elderly people, and parents with prams, the State Government plans to slash $200 million from the public transport system; despite an aim for all NSW stations to have full accessibility.
Environment
Koalas: The government is giving an extra $800,000 to koala conservation projects in Port Stephens, Campbelltown, and the Mid-Coast areas. Mr Perrottet said that any threatened Australian species are a serious issue, and the government aims to support the rehabilitation and conservation of injured marsupials.
Environmental hazards: $325 million has been set aside in an aim to build workplace resilience to environmental hazards and risks. This includes an additional $41 million to assist local councils for coast and floodplain management, and $40 million to manage fire threats in national parks and reserves.