In the wake of
Cyclone Debbie
, insurers and the government disagree over the best way to protect residents in cyclone-prone North Queensland from rising premiums.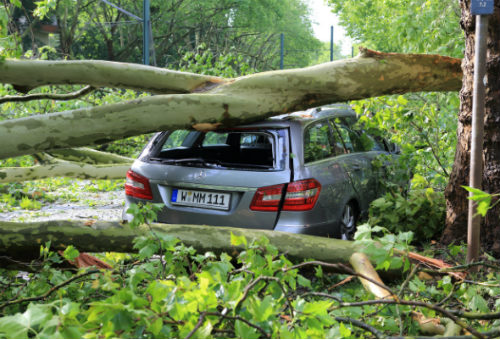 People living in cyclone-prone North Queensland continue to struggle with limited and expensive home insurance options, but a new mutual insurance scheme may provide the answer.
Leichhardt MP Warren Entsch recently told The Australian Financial Review he has secured the support of Prime Minister Malcolm Turnbull to underwrite a cyclone insurance mutual scheme for North Queensland.
A cyclone mutual insurance scheme was one of the recommendations made by the Northern Australia Insurance Premiums Taskforce in March 2016.
A proposed model for a government mutual has now been submitted to the Department of Finance and Treasury following work with major reinsurers Regis Mutual Management and Willis Re, but it has received criticism from Suncorp Insurance CEO Anthony Day.
Mr Day says it is unfair for Australian tax-payers to fund subsidiary efforts that will not offer long-term protection for vulnerable communities.
The leading insurance company instead thinks an approach focused on increased funding for mitigation, improving building codes, and building stronger homes would be in the region's best interests.
"A government mutual would merely paper over the cracks and not address the heart of the problem in the north – the high risk of cyclones devastating whole communities, flattening homes and neighbourhoods," Mr Day said.
The Northern Australia Insurance Premiums Taskforce was set up in 2015 to find out if the government could support a mutual insurer or reinsurance pool.
The report found that if either the mutual or reinsurance pool options were run "along commercial lines", there would be no reduction in premiums.
The report also found that creating a compulsory mutual cyclone insurance scheme "would likely have a major impact of the insurance market in northern Australia" and "could result in a complex claims experience" for consumers.
The Taskforce recommended that a more sustainable way of reducing premiums long-term would be through mitigation, which would be a relatively low-cost measure for the government.
By doing this, the report says long-term mitigation strategies "will not only protect homes from damage, but will reduce premiums and the need for further (or increasing) government intervention over time".
Mr Day says the government should listen to the advice of their own inquiries and support cyclone risk reduction through a mitigation plan.
He says this will ultimately lead to "increased competition and significant price reductions".
As the debate continues about whether to increase the subsidy on home insurance or invest in mitigation, residents in North Queensland wait for better options to rebuild their lives after the damage caused by cyclone Debbie.