Now that 2019 has come to a close, what are experts advising you to put on your investment radar for 2020?
A study completed by UBS Global Wealth reported that two out of three investors now believe revenue, profitability and growth potential are less likely to drive markets when compared to geopolitical events.
The most dominating of these events is the ongoing trade negotiations between the US & China. We have seen share market prices drop after announcements of tariff increases, and rise with the optimism the end to the trade war may be on the horizon.
With China and the US reaching a 'deal in principle' towards the end of 2019, it would appear there may be an end in sight to the two superpowers' feud.
Despite this, the US Election later this year is still expected to influence markets. It's also important to remember a 'deal in principle' does not guarantee a contract or final deal.
In addition, the 'Brexit' verdict remains in limbo, which ultimately may have the power to influence the country's economy with a flow-on effect to share markets.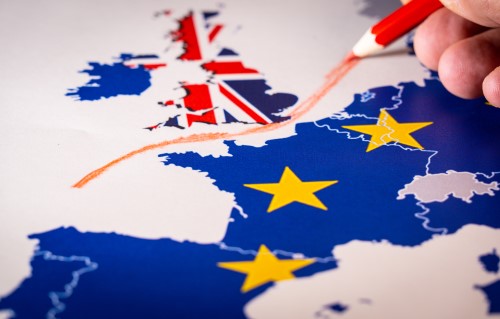 What this means for markets is no guarantee, but investors should be prudent that these events have the power to influence market sentiment, and should follow them accordingly.
Global & Emerging Markets
The ASX had a strong 2019, experiencing growth returns of over 21% throughout the year. Of advanced economies, Australia's market is one of the few that is predicted to maintain a 'bullish' outlook.
The International Monetary Fund has projected a 3.5% rate for world growth in 2020, however the average of advanced economies is expected to grow at only 1.7%, while developing countries have a projected growth of 4.7%.
India is expected to boom with a projected growth of 7.2%. There is a growth advantage within these emerging markets, as they experience an expanding urban population and higher GDP growth.
In addition, the last decade has seen certain sectors output rise, while others have declined.
In a presentation by Legg Mason at the November 2019 ASX Investors Day, it was reported the Consumer sector exposure more than doubled between 2008-2019. Information Technology rose from 10% to 14% and Financials increased from 22% to 25%. Conversely, Energy dropped from 18% to 8%, and Materials from 15% to 8%.
With this forecast, there is potential for investors to generate strong returns investing in developing economies, and especially in newer industries, including IT and eCommerce.
Many of the industries to watch in 2020 are largely emerging sectors.
The legalisation of medical marijuana has seen it boom in the US. According to Grand View Research, the legal marijuana industry is expected to be worth $66.3 billion US by the end of 2025.
Cybersecurity is another area to watch, with predictions from Fortune Business Insights that its market size will more than double by the end of 2026 to the value of $289.8 billion US. The growth of eCommerce and concerns around data security and privacy are anticipated to be what drives this growth.
The Advertising and Marketing Industry is expected to grow, especially with the rise and rise of Digital Marketing (Google and Facebook alone make up nearly 60% of this ad spend).
Another industry heavily influenced by digital advances is Entertainment, but this industry shows no signs of slowing down and is only forecast to grow with heavy-hitters like Spotify and other streaming services proving to be popular stock options.
Geopolitical events and ethical motivations have given Renewable Energy its time in the sun in recent years (excuse the pun) with the popularity of solar panels on the rise. An article in The Guardian reported renewable electricity was expected to grow by 50% in the next five years.
Healthcare is expected to continue to be a major industry with strong and steady growth; ASX listed corporation CSL (Commonwealth Serum Laboratories) has had a one-year return of over 58%.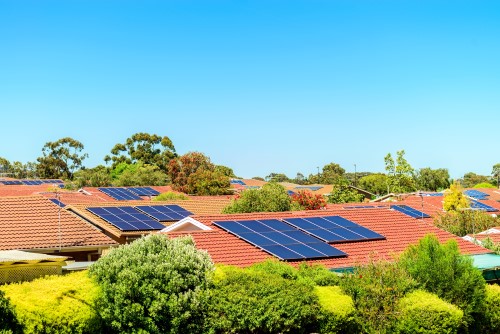 Towards the end of 2019, ASIC also lifted its ban on new active ETFs. With this, there is expected to be a surge of these new ETFs available, which may offer Australian investors another avenue to diversify their portfolios alongside more traditional passive ETFs.
The below table offers a comparison of Australian Broad Based ETFs
It's important to remember past performance is not a guarantee of future performance, and stock markets are greatly influenced by human sentiment.
During a panel discussion at Brisbane's ASX Investor Day it was remarked the market often handles hidden slow trends worse than sudden ones. With this in mind, the gradual slow down in growth of Western economies GDP is an important factor for investors to take into account.
While experts agree there seem to be many opportunities in emerging economies and emerging sectors, this is by no means a guarantee, and many advise to invest in your ten year plan, not how you feel in the moment. So, while a lot may change in the market within a year, a year can be but a snapshot of a much longer investment plan. It may be prudent to consider trends in the immediate and near future, but it is advised for many investors to adopt a more long-term view as well.
If in doubt, contact a professional financial advisor or broker.
If you're comparing Online Share Trading companies, the comparison table below displays some of the companies available on Canstar's database with links to the company's website. The information displayed is based on an average of 6 trades per month. Please note the table is sorted by Star Rating (highest to lowest) followed by provider name (alphabetical). Use Canstar's Online Share Trading comparison selector to view a wider range of Online Share Trading companies.