Whether you're planning on buying your first home, upgrading, downsizing or investing in property, here are some tips on what to do in a property boom.
A recent RBA paper suggested that property prices could rise 30% in the next three years. If this scenario materialises, this would be the biggest increase in national property prices in a very long time. So, what should you do in a booming market? Four experts share their tips.
If you're a first home buyer…
The next three years have the potential to create the first generation actively able to map their financial security back to this one moment in time … if they take action.
Would you step over $1 if you saw it in the street? How about a $10 note?
What about $100,000? Okay, let's get silly – how about $300,000?
It may seem like a stupid question, but that is exactly what Sydney first home buyers could be doing if they stay out of the market in the coming years. According to CoreLogic, in December 2020 median house values in the capital cities ranged from $490,810 in Perth to $1,015,354 in Sydney.
If Sydney house prices were to rise by 30% that would add up to more than $300,000! Even based on Perth, the capital city with the lowest median value, a 30% increase in property prices could mean a gain of $147,000 in three years.
Opportunities like these come once in a lifetime, and not that the RBA (or myself) are suggesting that Perth or in fact all of the capital cities will experience 30% growth, but there will be markets that thrive. A caveat the RBA has put on this bold statement is that high unemployment is the biggest risk to the economy, balance sheets and medium-term financial and macro stability.
So far, we have seen positive indicators that the employment rate will continue to improve. We are far from 'normal' but this is our new normal and we are saving more than ever.
So, if you have a secure job and as little as a 5% deposit (depending on your capital city that is somewhere between $24,000 and $50,000), then you just might qualify for a 95% loan. Add in the current Federal and state first home buyer incentives and you could be spending next Christmas in your own home.
However, the one overarching premise to all of the upside to these predictions is that you buy your first home well. Ideally you should buy in an area which has all the indications of capital growth drivers and also get in early. So what do you buy and where?
The CoreLogic Pain and Gain report shows that houses outperform units, established older style properties outperform newly constructed properties and capital cities outperform regional areas.
If you want to be part of this growth wave, it's vital to choose well. So, consider older style houses in capital cities and their feeder cities such as Newcastle, Wollongong, Geelong, Ballarat, the Gold Coast and Sunshine Coast.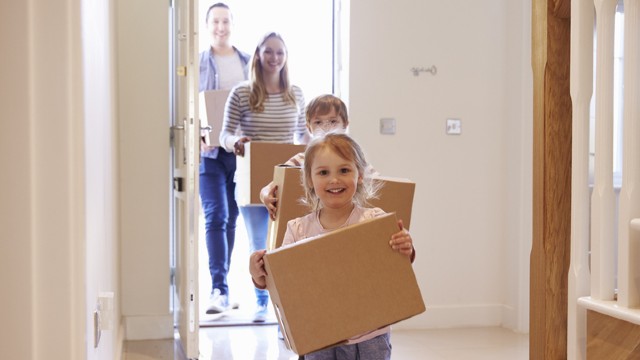 If you're upgrading…
With interest rates having fallen to record lows in 2020, some households have increased free cashflow and a greater borrowing capacity. This is likely to result in more homeowners considering an upgrade in 2021.
When upgrading there is stamp duty and other transaction costs to consider but, as a rule of thumb, if you're planning to be in your new home for at least five years then this means you're less likely to take a financial hit from moving. Here are four key considerations for those thinking about upgrading this year.
1. Financing the upgrade
Assuming the property you want to move to is more expensive than the property you currently own, you'll likely need to be sure that you can finance and comfortably service the difference.
It may make sense to work with a mortgage broker on securing the most appropriate deal for your circumstances. Most borrowers are now opting for principal and interest loans to pay down their debt over time, but borrowers are still split on whether to choose a fixed or variable rate.
2. Ready to move?
If you're going to upgrade, you will also need to sell. Most of the usual selling tips still apply in a property boom, and you may consider ways to enhance your home's curb appeal and exterior, since simple maintenance, gardening, and landscaping are easy wins, and are proven to add perceived value to a property.
You'll also need to be well organised with regards to having a schedule for moving. If you think it may take some time to find your new home then sometimes buyers allow for a 'rent back' clause to allow you to stay in your current home for a little longer.
Ideally you don't want to leave your next purchase too long in a rising market.
3. Floating all boats: upgrading in a rising market
How should your approach differ at a time when property prices are rising quickly? The thing to remember is that although the value of your home is rising, so too is the likely value of the property you plan to upgrade to next.
Many parts of the Australian housing market are currently characterised by exceptionally low levels of stock on the market, so you need to be well organised with a pre-approved loan, a clear idea of where and what you want to buy, and be able to act decisively when the right opportunity presents itself.
There's no substitute for detailed market research and due diligence when it comes to buying a new home.
4. Timing the market?
The market timing question arguably matters less for an upgrader than it does for a first home buyer, since the properties that you're moving between are likely to be somewhat synchronised in terms of what happens to their respective prices.
In saying that, most buyers tend to feel comfortable buying or upgrading into a buoyant market given that they'll likely have a greater exposure to the property market overall.
With the RBA implying that the cash rate is unlikely to move higher for some time, this has pulled forward housing market demand and most consumers are looking to buy sooner rather than later.
Pete Wargent is the co-founder of BuyersBuyers.com.au, Australia's first online marketplace making affordable property buying services available to all Australian homebuyers.
If you're downsizing…
Choosing the right time to downsize is challenging in a rising market. Should you stay or make the move now? My simple suggestion is to start now. Do it while you have some energy and motivation to find a new home and clear out the clutter.
What's holding you back? Some downsizers use these excuses:
Property market uncertainty: The market is constantly changing in response to economic forces and it's hard to keep up to date.
The hassle factor: It takes a lot of decluttering, sorting, tossing, cleaning up and dealing with decades of memories when you decide to sell the family home. Some people delay selling because this process seems just too hard and it's easier to stay put.
There's nothing available: Some just can't find the ideal property. In many suburbs there is a severe shortage of medium density options for downsizers.
Stamp duty impost: This is considered a serious impediment to moving by many downsizers.
Incentives for downsizers
The federal government introduced a special measure for downsizers aged 65 and over who have lived in their home for at least 10 years, to be able to make a non-concessional contribution of up to $300,000 into their super from the proceeds of their sale. Couples can contribute $600,000. This measure applies even if an individual has reached the $1.6 million cap.
Selling your abode
Getting your house ready for sale doesn't need to be overwhelming. The traditional method of sale is to declutter and clean up the property ready for sale and hold open inspections with a local sales agent running the process.
As buyers' agents we often have buyers ready and waiting to purchase in high demand areas. So there may be an opportunity to sell the property without using a traditional selling agent.
It's a good idea to start planning early. Here are some tips:
Sell stuff you don't need on Gumtree, have a garage sale or give things away to charities
Get professional help with decluttering if required
Get your property ready for sale and consider styling to attract the best price
A rising market is an ideal time to sell. Selling now means you know how much you have to play with for your next home.
Buying your next home
If you are at the stage of considering downsizing, here are a few helpful tips:
Consider your social network and lifestyle needs and choose a suburb in proximity to your network and other key amenities
Find something that has level access and will help you age in place. Avoid steep stairs and sloping blocks.
Consider privacy and security
Look for boutique style properties in medium density complexes
Look for low maintenance options
Think about possibly using a buyers' agent to help you search for the ideal property and negotiate the price
Consider an extra room for guests or a study
Inspect the property at different times of day to confirm it has sufficient light and aspect.
Downsizing can be a great chance to start afresh and redefine your lifestyle.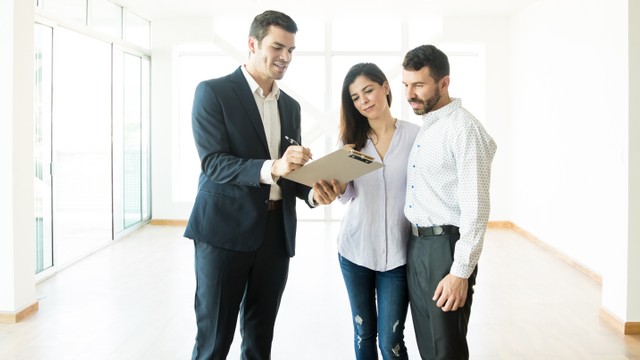 If you're an investor…
Firstly, investors need to be aggressive in their bidding at auction. During a slow market, you can afford to make an initial low ball bid in the hope that there is limited interest in the property and you could pick up a bargain. However, during boom times, there is usually plenty of interest.
There will likely be many new players at an auction during boom times, especially inexperienced and hesitant first home buyers and first-time investors. Auctions are based on emotions so if you can scare off most of your inexperienced competition with a strong, relatively high bid, this gives you a higher chance of securing the property.
Secondly, if you are buying through a private treaty, your first offer needs to be attractive. In a slow market, time is on your side and you can afford to put in a relatively low offer with a few conditions. During the negotiation process, you can increase your offer and possibly reduce your conditions. If you miss out, it's generally not a big deal as there will be plenty of other properties for sale.
However, if the market is hot there is limited stock on the market and time is not on your side. You may only get one chance to make an offer as there will probably be multiple offers that the vendor can choose from. Go in hard and fast but give the real estate agent a deadline so as to put some pressure back on them. For example, you could say "Here is my best and final offer and I need an answer from the vendor within 24 hours".
Finally, if these tactics seem too hard and hectic, then you may prefer to wait for the property market to cool down. You are far better off waiting to buy the right style of property, in the right street in an up-and-coming suburb rather than feeling pressured and end up buying a dud.
Cover image source: gopixa/Shutterstock.com
This article was reviewed by Editorial Campaigns Manager Maria Bekiaris and Editor-at-Large Effie Zahos before it was published as part of our fact-checking process.
Follow Canstar on Facebook and Twitter for regular financial updates.
---
The comparison tables below display some of the variable rate home loan products on Canstar's database with links to lenders' websites, for borrowers in NSW making principal and interest repayments on a loan of $350,000 with an 80% LVR. You can choose between the refinance, first home and investing tabs to view results most relevant to you. The results are sorted by 'current rate' (lowest to highest). Before committing to a particular home loan product, check upfront with your lender and read the applicable loan documentation to confirm whether the terms of the loan meet your needs and repayment capacity. Use Canstar's home loan selector to view a wider range of home loan products.
Lowest interest rates for refinance home loans
*Comparison rate based on loan amount of $150,000. Read the Comparison Rate Warning.
Lowest interest rates for first home loans
*Comparison rate based on loan amount of $150,000. Read the Comparison Rate Warning.
Lowest interest rates for investing home loans