Buying and selling a home at the same time is possible – you just need to know what to do and how and when to do it. Here are tips from an expert.
2020 has been a year of change and with that has come the opportunity for many to consider moving home. For some, this may mean moving to be closer to family while others are moving into outer suburbs with larger blocks. And some may even bring their sea or tree change plans forward a few years – particularly as we see the rise of working from home.
The tricky part for those looking to move is the 'transition phase' – this is the period of time when you start to look at what is out there whilst talking to real estate agents about what they can sell your home for.
So, this begs the question: How do you buy and sell at the same time and make it relatively painless? Is it even possible? The simple answer is 'yes' … but it takes some planning to pull this off.
If you are looking to exchange properties, then doing it in the same market is generally preferable. This means you ideally don't want to sell and then take 12 months to find a new property, in case the market has turned and prices have risen. This could even price you out of the market.
7 steps to buy and sell a home at the same time
Aligning the buying and selling process can be difficult – you essentially need both your home sale and the future property purchase to settle on the same day – but it's not impossible.
Here are a few things you can consider to help make the process smoother.
1. Start the process of evaluating real estate agents well ahead of looking for your new home.
Find properties like yours in your area that have sold in the past two years and note down the agents who sold those properties. Also look at current listings of properties like yours and see which agents have those listings.
Consider getting an independent valuation done so you can get a true idea of a realistic price so you aren't tempted to choose the agent who quotes the highest price.
When interviewing multiple agents ask how many potential buyers who have their finance approved have missed out on recent sales.
Attend auctions and see how many people are bidding on properties like yours.
2. Do not make the selling commission the only part of the conversation when negotiating with agents to sell your property. Selling your property for $50,000 more using an agent with experience selling your type of property quickly and who already has a list of buyers may be worth paying another 0.25% in commission. Choosing the wrong agent may mean selling for less, taking longer to sell and missing out on your next home.
3. Consider your finances. This could mean speaking to your current lender, looking at other options in the market, or if you use a mortgage broker, letting them know about your plans to sell and buy at the same time and get them to assess lending options for you (more on this below).
4. Let your conveyancer and selling real estate agent know that you are looking for a replacement property and that you may want a longer settlement period.
5. Be very clear on where and what you want to buy and start the search yourself or consider engaging a buyer's agent to assist you.
6. Set up alerts on property search websites or using paid software to notify you as soon as a property is on the market. (Hint: set alerts up in the area you live in as well so that you can see the competition as they come on the market.)
7. When you find 'the one' make your offer subject to the sale or settlement date of your home.
What could go wrong?
Sounds easy right? Not necessarily. What typically happens is that getting the legal paperwork, appointing the real estate agent and all the administration of listing your home is far less attractive than finding the new home. Where attention goes energy flows.
The worst-case scenario is that you will find your 'dream home' before even listing your property. This becomes an even bigger problem if you are in a low supply, competitive market. Most sellers want to sell at the price they want quickly. They are less likely to want to wait for you to literally 'get your house in order'. So that dream home could just slip out of your fingers.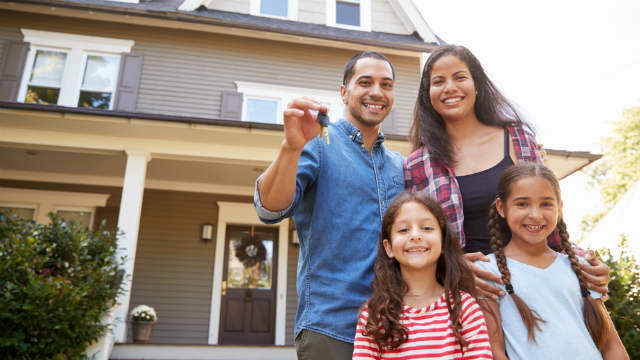 Should you use a bridging loan?
Many lenders offer a bridging loan for this type of situation. Not all bridging loans are the same. Each lender has a unique offering which can mean the difference between an 'Approved – go for it' or a 'Decline – goodbye dream home' decision.
Most lenders will assess your ability to repay back the 'peak debt'. This means they calculate your ability to repay on all the funds they need to lend you – that is, what you owe on your home, what funds you need to buy the new home, the stamp duty costs, the selling costs and, on top of that, they estimate six to 12 months of interest repayments.
The benefit of a bridging loan is that it can buy you time and you don't have to quickly sell your home at a 'fire sale' price. Depending on the lender, you get a six to 12 month window to sell your home after you have already bought.
The issue is that if you are already at your maximum borrowing capacity, there is little likelihood that you will qualify for a bridging loan.
Also keep in mind that typically your repayments will only include interest on a portion of the debt but lenders accrue the interest on the remaining debt and that will come out of your sale proceeds.
It's not common but there are a small number of lenders who only assess your ability to repay the loan based on the 'end debt' (St George is one). So if you have a $300,000 loan on your $1 million home and you want to buy a $1 million new home, then rather than calculating your borrowing capacity on the peak debt i.e. $1,300,000 plus the stamp duty, accrued interest and selling costs, they just use the $300,000 and the costs (if required). This is called the end debt.
It can pay to see a mortgage broker early in the process so you are aware of your options and assessed with a lender who is the best fit for you when you decide on the avenue you want to take.
Home loan portability
There is one further option which can prevent a whole lot of paperwork. Some lenders have a loan feature called portability. This would mean that in the above example you just 'port' your $300,000 debt from one asset or security to the next – so you just move the loan with your current lender to be secured against a new property.
It's important to note that the majority of lenders will do a whole new lending assessment on your ability to make repayments on the loan that you already have.
However, for this type of security substitution you will typically need a 'back to back' settlement. That brings us back to the first issue of having to buy and sell on the same day. As mentioned above in a 'hot' market this can be difficult.
There are a few lenders who will allow you to move your loan so it is secured by a savings account or term deposit instead of a property.
Cover image source: kunakorn kuis karkai (Shutterstock)
---
About Jane Slack-Smith
Jane Slack-Smith, director of Investors Choice Mortgages, is a property market commentator, educator, author, podcaster, awarded Australia's mortgage broker of the year twice, and co-creator of The Ultimate Guide to Renovation Course. Jane is also the author of Your Property Success with Renovation: 2 properties, 1 renovation $1million in the bank and co-host of the podcast Your Property Success and The First Home Buyers Show.