If you choose to sell through a real estate agent, you'll most likely pay them for their services through a commission. Different real estate agents structure their commissions in different ways, and on top of this, real estate commissions can vary drastically across Australia. So what are some of the most common commission models, and what can you expect to pay?
Commission and fee structures
Commissions are essentially what you pay your real estate agent for selling your property. They are often based on a percentage of the selling price, but there are also a number of fixed-fee options. An agent usually also helps with advertising, photography and copywriting to market your property, but these services may be charged on top of the commission.
Across Australia, real estate commissions based on a percentage of the selling price typically range from around 1.6% to 4% of the price your property sells for, depending on a number of factors such as the location and the value of the property.
One option some real estate agents may offer is for the seller to pay a fixed fee. This means they will quote upfront an exact dollar value, which will not be impacted by the sale price of the property, and depending on the agent, this could potentially be charged upfront with no guarantee of a sale. The range some real estate agents in Australia charge as a flat fee is about $4,000 to $10,000. This commission structure is generally not as common as the fixed-fee or tiered structures.
A benefit of a fixed fee is that you will know upfront exactly how much you will be paying, and it can often be lower than the other structures. However, you may be required to do more of the legwork for open houses and liaising with buyers and this fee structure does not incentivise the agent to fetch the highest price possible as they will receive the same amount of commission regardless. Some companies that offer a fixed fee include Sello, Upside Realty and Lowest Commission Real Estate.
One of the most basic ways commission is charged is using a fixed-fee structure. This is typically charged as a percentage of the final sale price of the property. When you receive an estimate from a real estate agent, they will generally let you know the approximate amount they believe your property could sell for, along with the percentage they'll charge in commission (which may or may not include their advertising services).
The benefit of agents charging a commission as a percentage of the sale price is it can help incentivise them to fetch the highest price possible for the property. The incentive may not be as high compared to agents working with a tiered structure, but a fixed-percentage fee could work out cheaper if you're selling a more expensive property. Keep in mind that agents that are very focussed on the sale price could potentially slow the sale, so it is a good idea to be very transparent with your needs and preferences upfront.
Another common structure for real estate commissions and fees is based on a sliding scale or tier. Essentially, the commission is based on a percentage of the total sale price, with this percentage increasing as the total sale price increases. For example, an agent might charge 2% on properties up to $500,000, 2.5% on properties between $500,000 and $1,000,000, and 3% on properties over $1,000,000.
Another version of this model you may encounter could be an agent charging a percentage up to a price point, with an additional percentage charged for any dollar over that amount. For example, they may take 2.5% for any sale up to $500,000 and 5% of every dollar over $500,000. Again, additional fees for services such as advertising may or may not be charged on top of this.
Tiered commission rates work like a bonus system for real estate agents. In general, it can incentivise them to work harder to sell your property at a higher price, since it will benefit both of you. Agents working with a tiered commission structure will also tend to give you a more realistic estimate on how much your property is worth as their particular fee will depend on them achieving their goal. You might end up paying more with this structure than the others, especially if your property sells for a high price, though you may want to calculate whether this is outweighed by a potential higher sale price for the property.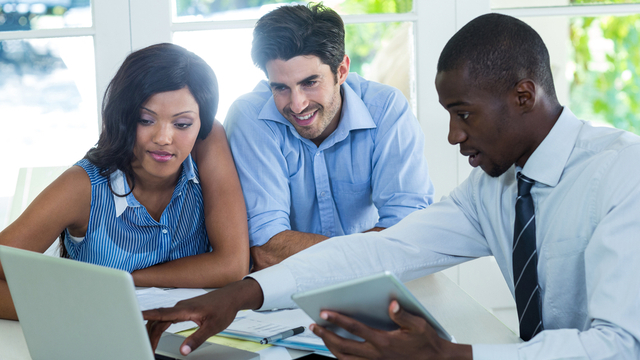 What should you be paying?
The average real estate commission can vary a fair bit depending on where you live. A lot of the time, this is based on supply and demand. For example, the average commission based on rates of agents who used OpenAgent in the ACT is between 2.06% to 2.19%, whereas the average in Tasmania is around 3.03%. The average across Australia is around 2% to 2.5%. You can use a real estate commission calculator to estimate the commission you could expect, based on your area's average and how much you think your property will sell for.
| State | Metro Estimated Average Commission* | Regional Estimated Average Commission* |
| --- | --- | --- |
| Australian Capital Territory | 2.06% | 2.19% |
| New South Wales | 1.80% | 2.46% |
| Northern Territory | N/A | 2.64% |
| Queensland | 2.51% | 2.80% |
| South Australia | 2.06% | 2.62% |
| Tasmania | N/A | 3.03% |
| Victoria | 1.86% | 2.47% |
| Western Australia | 2.48% | 2.70% |
Source: OpenAgent.com.au
*Based on commission rates of agents who have been introduced to vendors via OpenAgent. This data has been collected from 2018 onwards. It's crucial to note that commissions can be higher or lower depending on the agent you choose, your location and market conditions.
There are usually additional expenses involved in selling a property on top of the commission, including marketing costs. An industry general rule to determine how much you can expect to spend on marketing is between 0.5% to 1% of your home's value. For instance, if your home is expected to sell for around $500,000, on average, you can expect to pay between $2,500 and $5,000 in marketing costs. You will usually be able to choose what you want to include in your marketing mix, whether it be cheaper options such as ads in the local newspaper, or more expensive options such as sponsored listings on real estate sites, drone photography or staging furniture.
Other related fees that you might want to consider include home loan discharge fees, auctioneer costs (if you choose to go to auction), conveyancing fees and GST. A discharge fee is the fee charged by lenders for terminating a mortgage, such as when you sell your house and repay the remainder of the loan. This varies depending on the lender, but is typically around $275 to $350.
If you're choosing the auction route for selling your home, an auctioneer will typically cost between $200 to $1,000, although in some cases their fee may be included as part of the commission you pay your real estate agent. Conveyancing or legal fees will typically cost you another $500 to $2,500, depending on the state or territory you live in and the service provider.
It is a good idea to confirm whether GST is included when you're given quotes from the real estate agent, auctioneer, conveyancer or solicitor. Also keep in mind that even if your home doesn't sell, you might still need to pay for marketing and other fees.
Are real estate agent commissions negotiable?
An important thing to note is that real estate commissions are often negotiable. In fact, it is relatively common practice for sellers to negotiate commissions down, especially because there is no legal regulation of real estate commissions in Australia. Because of this, it can be a good idea to ask a number of agents what their costs are and don't be afraid to haggle.
Remember that you can only negotiate the commission before the sale, meaning it is a good idea to be upfront with your expectations from the beginning. Most of the other fees you're quoted are often also negotiable, including advertising fees. When you have settled on the fees and costs, make sure that you get everything in writing. This could provide some protection and help ensure you have a clear understanding of what you can expect to pay.
Selling your home typically comes with a number of different costs, but agent commissions can be one of the most expensive. When you're planning to sell your property, it could pay to speak with a number of agents and weigh up your options to determine not only what commission structure works best, but also who you believe will achieve the best result.
Header image source: Andrii Yalanksyi (Shutterstock)
---

About Ellen Orton
Ellen Orton is the Head of Business Operations at OpenAgent.com.au, an online agent comparison website helping Australians to sell, buy and own property.