Property expert Peter Koulizos shares his tips for spotting an 'up-and-coming' suburb and reveals five locations he thinks fit the bill.
If you have the ability to spot 'up-and-coming' suburbs and buy property in these locations, you can potentially accelerate your wealth creation. House prices in these suburbs, more often than not, grow faster than other locations, including blue chip suburbs, as they transform from cheap ugly ducklings to expensive graceful swans. This transformation process is commonly referred to as gentrification.
Buying in up-and-coming suburbs is akin to being able to turn back the clock and purchasing property in Paddington or Balmain in Sydney, Richmond or St Kilda in Melbourne, Unley or Norwood in Adelaide or West End in Brisbane, before they became popular and expensive. Many years ago, these suburbs were not high in demand, largely due to their unkempt buildings and high crime rates but due to their proximity to the city and much tender loving care, these suburbs are now considered prime locations.
So, how do you identify up-and-coming suburbs? It all comes down to three P's – Property, People and Place.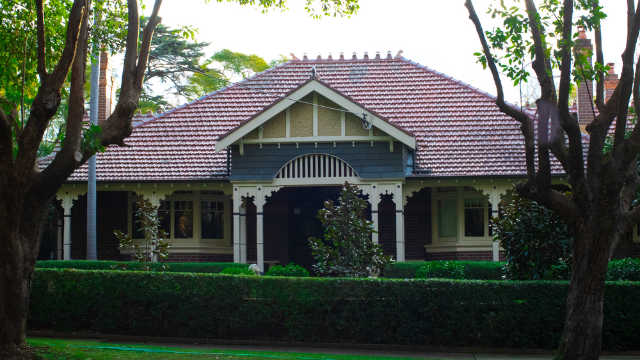 Property
Up-and-coming suburbs tend to have a high concentration of character/period style homes. Many of these homes are in original condition and you will find some renovated homes scattered throughout the streets. You're more likely to make money on older style properties. Buying a brand new apartment in these locations is unlikely to generate the same capital growth as buying a house on some land. The house, or the land that it sits on, doesn't have to be huge but a detached home on its own block of land will probably deliver better results.
Over time, more and more of these character/period style homes are extended and renovated and this attracts a wealthier demographic who are willing to pay a premium for upgraded older homes, close to the CBD.
People
In the 19th century and early part of the 20th century, many of the homes in up and coming locations housed blue-collar workers who were employed in nearby factories and warehouses. In those days factories, warehouses and other industrial precincts were built close to the city so that they could be near the workforce and the port. Fast forward to the 21st century and we are now seeing these types of properties in the outer suburbs, close to highways and freeways.
These types of homes, often referred to as workers' cottages, are now being bought, renovated and extended by white-collar office workers who work in the CBD because they want to be close to their place of employment.
Other early indicators of gentrification include fewer children in a suburb as well as more couples. Young people tend to move into inner suburbs close to universities and employment hubs because they can't afford to live in the very expensive eastern suburbs of Sydney, Melbourne or Adelaide for example. As a result they target the more affordable and gentrifying inner-west suburbs of these cities.
The changing of the guard is also an early sign of gentrification. Often, before an area gentrifies it is full of older people who are still living in the houses they bought many years ago. As many of them are now on fixed incomes or pensions, they can't afford to make substantial improvements to their homes, so younger people move in. Many of them work in the city, are on relatively high incomes, have no dependents as well as a high disposable income and borrowing capacity so they have the ability to upgrade the period and character homes.
A higher percentage of women working in professional occupations who often don't have children, or a partner, but who have the funds to buy and renovate, upgrade or develop homes in the area are similarly a sign of gentrification.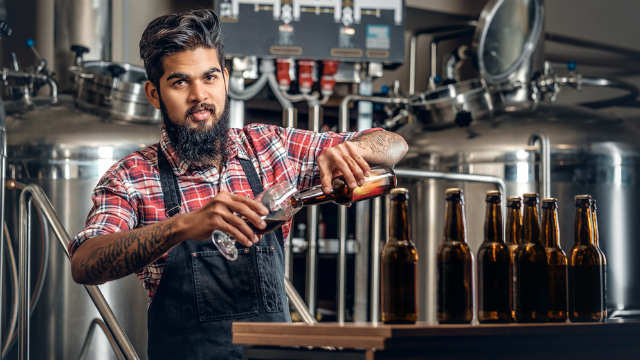 Place
Changes in the place are also an indication of gentrification. These are often evident at the street level. The top 10 signs to look out for include:
Art appearing on electricity poles and public buildings
Beautification of parks and reserves
Public seating is installed on the footpaths of major roads and in parks
Resurfacing of roads and footpaths
Tree planting on the verges and in median strips
Hipster residents riding around vintage bikes
Bike parking facilities outside cafes, pubs and clubs
The cafes serve coffee made from soy, almond, rice and coconut milk
The café offers seating at what looks like your grandmother's kitchen table and chairs or you can sit on wooden boxes
Gin distilleries, craft breweries and hot yoga studios start opening up
Identifying areas undergoing the early stages of gentrification is just one way that property investors and homeowners may be able to benefit from better than average capital growth. The trick is to get in early and buy before everyone else realises what is happening.
Top five up-and-coming suburbs in Australia
Tempe (Sydney)
Tempe's convenient location and abundance of character style properties makes it a popular area for professionals and families who would prefer an alternative to apartment-style living whilst still being close to the CBD. The residential properties in the area are predominantly character/period style homes, including free standing and semi-detached cottages, terraces, bungalows and Federation style dwellings. Compared to the average Sydney suburb, Tempe has considerably fewer units, flats and apartments.
St Peters (Sydney)
The location of St Peters is ideal. It is close to the city, the beach, Sydney Airport and it is bordered by sought after suburbs such as Newtown and Marrickville. Given that St Peters has not gentrified to the extent that its sought after neighbours have, it is an undervalued suburb close to the city. It is a suburb with a relatively young population which also has a high number of professionals, working in the city.
West Footscray (Melbourne)
West Footscray is traditionally known as an industrial suburb but is slowly gentrifying. Given its proximity to the city, it is an undervalued suburb in Melbourne's inner west. Many of the properties in West Footscray are character/period style weatherboard dwellings, which are highly sought after by owner occupiers and provide excellent opportunities to add value through renovation.
Thebarton (Adelaide)
Thebarton is within walking distance of the CBD, which makes it an attractive location for the young professionals and students who work and study in the city. There is plenty of proof that hipsters have been moving in over the past few years as evidenced by the vintage bikes parked outside the cafes and the popular Wheatsheaf Hotel which has no pokies, craft beers on tap and a jazz band on Sunday afternoons.
Port Noarlunga (Adelaide)
Port Noarlunga is one of the cheapest beach-side suburbs in Adelaide. It is 32km from the city but there is easy access to the CBD via the train and Southern Expressway. It has a classic seaside-village feel and this little sleepy holiday hideaway is becoming a very vibrant suburb of Adelaide, with all the amenities that you would expect in an area that is being regenerated.
This article was reviewed by Editorial Campaigns Manager Maria Bekiaris before it was published as part of our fact-checking process.
Main image source: Kachor Valentyna (Shutterstock)
---

Peter Koulizos is the Program Director of the Master of Property at The University of Adelaide and the author of several books, including "The Property Professor's Top Australian Suburbs" and "Property v Shares" (with co-author Zac Zacharia). Peter holds a teaching degree, Graduate Diploma in Property, Masters of Business (Property) and Master of Urban and Regional Planning. He has been teaching in real estate and investment for 20 years. Peter also personally develops/invests in property and currently owns several properties. Follow him on Linkedin and Twitter.