Home loan interest rates have fallen to record lows across the country, following three cash rate cuts in 2020 by the Reserve Bank of Australia, which were undertaken in an attempt to curb the economic impacts of the coronavirus pandemic. With that in mind, now could be a good time to compare your options and seek a lower rate from your lender if you think you're paying too much.
As a mortgage holder, you have every right to speak up and ask your lender whether it would consider giving you a lower home loan rate. This is a task many may put off, but one phone call to your lender could set you up to potentially save thousands every year and see you wave goodbye to your mortgage sooner than planned. However, keep in mind that if you have lost your job or been stood down recently, or think you are likely to be, it could have an impact on gaining approval for a lower rate.
If you have been financially impacted by the COVID-19 pandemic and are struggling to meet your mortgage repayments, it could also be a wise idea to talk to your lender to see whether they can provide financial hardship assistance. Your lender may be able to help change the terms of your loan, or temporarily pause or reduce your repayments.
Below we have put together this handy guide to help you polish up those negotiating skills when asking for a lower rate from your lender.
1. Compare, compare, compare
There can be a big difference between the highest and lowest home loan interest rates and comparison rates, so it may be worth first figuring out how your mortgage rate stacks up against others in the market.
Take note of how the interest rate compares, but also the loan features that are important to you. An online mortgage calculator that takes into account any upfront fees and introductory rates can be a handy way to visualise the savings you could expect to see on a lower interest rate.
The comparison tables below display some of the variable rate home loan products on Canstar's database with links to lenders' websites, for borrowers in NSW making principal and interest repayments on a loan of $350,000 with an 80% LVR. You can choose between the refinance, first home and investing tabs to view results most relevant to you. The results are sorted by 'current rate' (lowest to highest). Before committing to a particular home loan product, check upfront with your lender and read the applicable loan documentation to confirm whether the terms of the loan meet your needs and repayment capacity. Use Canstar's home loan selector to view a wider range of home loan products.
Lowest interest rates for refinance home loans
*Comparison rate based on loan amount of $150,000. Read the Comparison Rate Warning.
Lowest interest rates for first home loans
*Comparison rate based on loan amount of $150,000. Read the Comparison Rate Warning.
Lowest interest rates for investing home loans
*Comparison rate based on loan amount of $150,000. Read the Comparison Rate Warning.
2. Prep for that call
Doing a bit of research before the call to your lender could set you up with some bargaining power and increase your chance of being offered a more competitive interest rate.
Some helpful things to be aware of going into the call could include your current interest rate, repayment amount, account details and the names of similar home loans with lower interest rates.
It may also be worth checking whether you're paying more for your home loan than other, newer customers are being offered. Lenders tend to offer new customers discounted rates and special features that existing customers don't get, so you are within your rights to ask yourself, "why am I not getting them too?"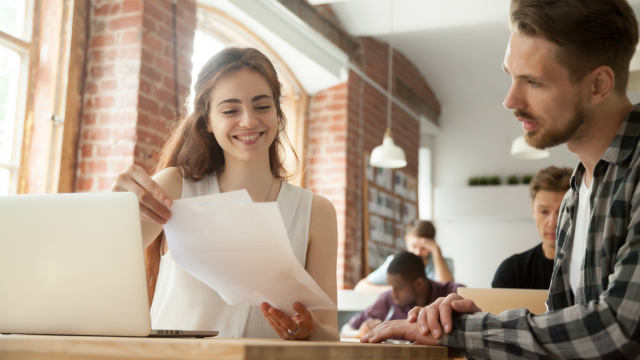 3. Make the call
Whether you're calling up or going into the branch, it's good to be clear about what you're asking for and why, and point out specific examples of where you have seen lower home loan interest rates advertised or better deals for new customers.
Some lenders may try to offer a small discount, banking on the fact that you may not want the hassle of refinancing your loan. Make it clear that you are more than willing to do so if necessary.
And remember to consider more than the first deal you are offered – given the lender wants your business, it's not in their best interest to let you switch.
4. Don't forget to get it in writing
During the call it may be a good idea to ask your lender to email through the details of your new rate as a confirmation, and keep your eye on your next statement to ensure it has been applied.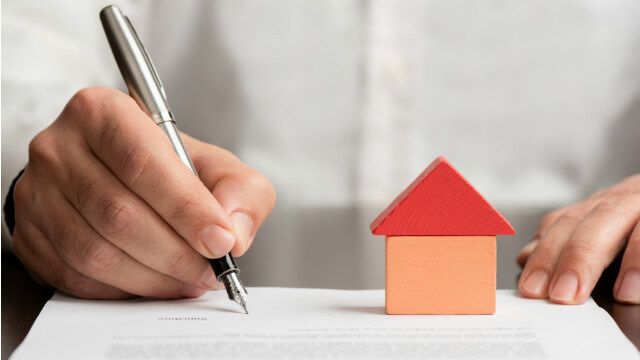 5. If all else fails, consider switching
If you're still not happy, consider jumping ship to another provider. Even if you think you've got a good rate there's often room for improvement, and it doesn't hurt to hop online regularly to shop around.
However, before you make the leap, consider weighing up the pros and cons of your current home loan arrangement, and whether taking your business elsewhere will suit your needs and budget. It may be a good idea to also ask your existing lender to explain the costs involved in paying out and closing your loan, as well as asking your new prospective lender to explain all the start-up fees involved in opening a new loan before you make the decision.
Image Source: Prostock-studio (Shutterstock)
This article was reviewed by Senior Finance Journalist Shay Waraker before it was published as part of our fact-checking process.
Follow Canstar on Facebook and Twitter for regular financial updates.
---
Thanks for visiting Canstar, Australia's biggest financial comparison site*
→ Looking to find a better deal? Compare car insurance, car loans, health insurance, credit cards, life insurance and home loans with Canstar. You can also check your credit score for free.