Buying your first home, or any home, can be one of the most exciting and expensive steps we take in life. Good news – there could be a way to ease the financial burden mortgage repayments may represent to many Aussie home owners.
Recent research by Digital Finance Analytics showed 30% of Australian households are suffering from mortgage stress. With that in mind, it pays to look closely at your home loan interest rate and see if you could be getting a better deal.
As a mortgage holder, you have every right to speak up and ask your lender whether they'd consider giving you access to a lower rate. This might seem like a daunting task, but one phone call to your lender could set you up to potentially save thousands every year and see you wave goodbye to your mortgage sooner than planned.
We've put together this handy guide to help you polish up those negotiating skills.
1. Compare, compare, compare
There can be a big difference between the highest and lowest home loan interest rates and comparison rates, so it's worth first figuring out how your mortgage rate stacks up against others in the market.
Take note of how the interest rate compares, but also the loan features that are important to you. An online mortgage calculator that takes into account any upfront fees and introductory rates can be a handy way to visualise the savings you could expect to see on a lower interest rate.
Looking to compare? We can help with that. The table below displays a snapshot of some of the lowest rate 5-Star rated variable home loan products on Canstar's database with links to providers' websites. This table is sorted by the current advertised interest rate (lowest to highest), then by provider name (alphabetically). Before committing to a particular home loan product, check upfront with your lender and read the PDS to confirm whether the terms of the loan meet your needs and repayment capacity.
Based on first home buyer standard variable home loans available for a loan amount of $600,000 at 80% LVR and available for principal and interest repayments. *Comparison rate based on loan amount of $150,000. Read the Comparison Rate Warning.
2. Prep for that call
Doing a bit of research before the call to your lender could set you up with some bargaining power and increase your chance of being offered a more competitive interest rate.
Some helpful things to be aware of going into the call could include your current interest rate, repayment amount, account details and the names of similar home loans with lower interest rates.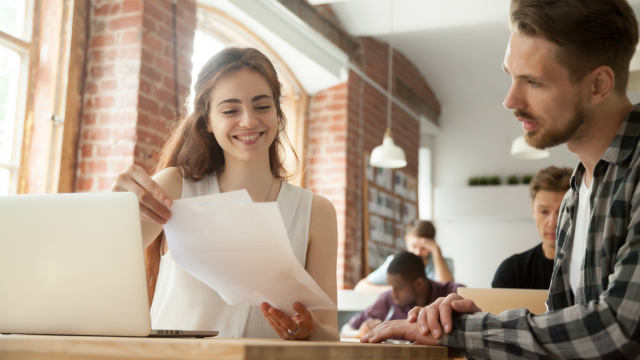 3. Make the call
Whether you're calling up or going into the branch, know you are now well prepared. It's good to be clear about what you're asking for and why, and point out specific examples of where you have seen lower home loan interest rates advertised.
Some lenders may try to offer a small discount, banking on the fact that you may not want the hassle of refinancing your loan. Make it clear that you are more than willing to do so if necessary.
And remember to consider more than the first deal you are offered – given the lender wants your business, it's not in their best interest to let you switch.
4…?
Subscribe to our guide below to receive step #4, and more!
This is an excerpt from our new guide How to Haggle for a Lower Home Loan Rate, where we provide must-read tips to help you put your negotiation shoes on and ask for a better interest rate on your mortgage.

Image Source: 4 PM production (Shutterstock)