Want to live your life and still be able to buy your own home? Home ownership is not impossible for Millennials – follow our tips and you'll soon be on your way.
This weekend we saw a 60 Minutes interview that reiterated the same old advice to first home buyers – all you need to do to save for a home is to stop spending money on smashed avo and $4 coffees.
But here's the message we want every Gen Yer to hear – home ownership is not impossible.
After all, home ownership statistics from the ABS show that 80% of Australians aged 75 or older owned their own home outright in 2011-2012. That generation (the Baby Boomers) bought their own homes during an era with challenges very similar to those of today – low housing supply, inflated house prices, a relatively low average weekly wage compared to the average house price, and interest rates around 4% p.a..
So here are our best tips for Millennials buying homes, which all come tried-and-tested from Canstar's Gen Y staff members who own their home.

Know that it is possible – Millennials are buying homes
If you're trying to raise a house deposit and you're in Gen Y, know that you are not alone – and that others are achieving it.
As a bonus, if you are okay with the pros and cons of living in an apartment, home ownership will soon be more affordable than it has been, thanks to all the apartment blocks popping up all over the country.
If you prefer to aspire to owning a bit of land, this is still not impossible if you choose your location carefully – and it may be a wise investment as land typically increases in value over the long-term.
Remember that it's worth it
A quick reminder on why you would even want to put aside money each week towards a house deposit? Home ownership gets you an asset to build wealth – which renting doesn't.
Every week you're renting is a week when you could be paying a little bit off a mortgage and earning equity in a property.
69% of renters have "low net worth" in terms of the assets they own, according to ABS data – and as Canstar is often saying, this is a big problem when it comes to financing even a modest retirement.
For further information on variable home loan products available for first home buyers, the below comparison table has been formulated with direct links to the providers website. These have been sorted by our star ratings (highest to lowest). Please note that this table features products that are based on a loan amount of $450,000 for a property in NSW with a LVR of 80%.

Start saving now
Open a savings account or a term deposit with a high base interest rate, and add to it regularly with as much of your salary or wages as you can afford.
Canstar researches and rates both savings accounts and term deposits to help you find an outstanding value place to grow your savings:
Now, we know from research that Gen Y are in fact Australia's best savers, so saving for a deposit won't be impossible if we put our mind to it.
But if you do find yourself tempted to overspend, repay your credit card and then cut it up. It may sound like harsh advice but if you are fond of online shopping or "treating yo self" with the credit card, that credit card is the number one thing stopping you from saving enough towards a house deposit.
I found that we didn't need a credit card while we were renting and saving, and we got a credit card with the annual fee waived when we eventually signed up for our first Packaged Home Loan, anyway.
And while you're saving, don't pay more than you have to for anything – that means comparing your options for your:
Know what you can afford
If you are a fresh graduate working for a relatively low income and dreaming of owning your own home by the time you're 30, be realistic.
When I got engaged and we began looking for "a home to call our own", our budget showed that hypothetically, a unit or a townhouse might be feasible. But once we started inspecting houses in the areas we wanted, most of them were selling for much higher than the asking price.
We soon realised that we could more realistically afford a unit close to the city than a house in the southern suburbs.
Can I afford a house? The answer may be no, or at least, probably not a big house like your parents owned – but a duplex or townhouse may be possible.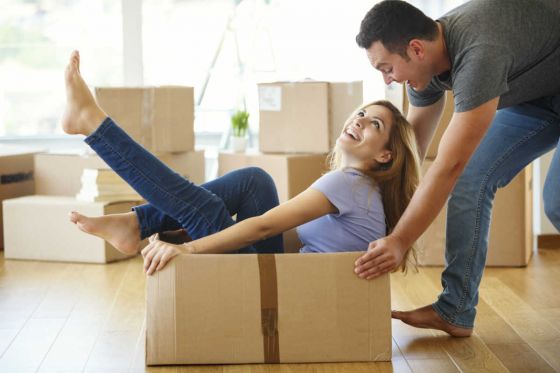 Know what your priorities are
If you want to buy a house, you need to know what you're spending and saving.
Interestingly, ABS data shows we're now spending less than ever before on food and alcohol – but our housing costs are going up, so our alcohol and recreation spend will probably need to go down even further.
I chuckle when I hear some of my coworkers say they eat lunch out every day and go out for drinks every night on the weekend, and they "just don't understand" how they're not saving any money.
My version of smashed avo is eating a $2.50 avocado on toast at home. I don't drink or smoke and you would not believe how much money that saves me. My version of going to the movies is watching them on Netflix or YouTube.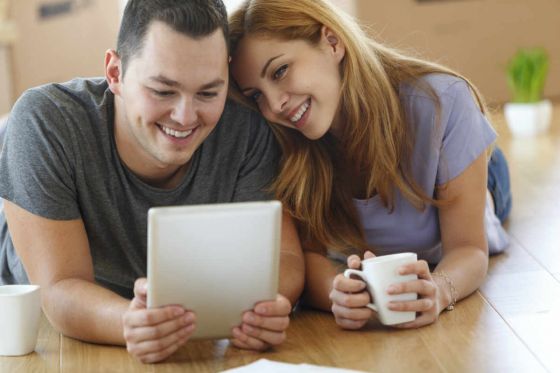 But we don't go without – even buying valuable Star Wars memorabilia is possible, as long as you save up for it and don't buy any other "presents" for yourself that month.
The priorities in our budgets are the essentials – mortgage, rates, and body corporate on the investment property, rent for the home we live in, electricity, phone bills. Our budget these days allocates just 5% per week to personal spending and 10% to charity.
So there's quite a large chunk that gets saved each week, and it added up to a small deposit. And now that we own our home, those savings continue to stack up, adding to the tidy packet of savings reducing our home loan interest via our offset account.
What about more expensive non-essentials like travelling overseas every year (another big priority for Gen Y)? No thanks, we were saving to buy an investment property within 6 months, in an area close to the city so that other people will want to rent it out.
Two years later – once we had the property, were well ahead on repayments, and had saved up some extra cash – is when we went on that trip to Japan. In the meantime, we relaxed with the occasional week away within Australia, using some of the cheaper options on Airbnb or Wotif.com.
Have a plan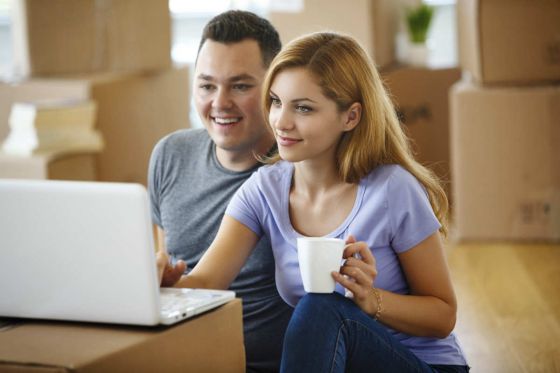 When we got engaged, we made a plan for how we were going to buy our first home.
We investigated the First Home Owners Grants on offer in our state.
We thought about all the different things we could use towards a deposit – and thanks to this year's Federal Budget, in the future this can include part of your superannuation if you want.
We made a budget and a long-term plan for the next 2 to 5 years. You can do it, too, with a little help from Canstar's handy budgeting and saving calculators:
Budget Planning Calculator – Canstar
Savings Plan Calculator – Canstar
Avoid paying LMI
Lenders Mortgage Insurance (LMI) is an insurance policy that protects the bank if they decide to give you a loan with less than a 20% deposit.
The bank makes you pay for the policies for LMI, so it's worth avoiding it if you can – either by having a deposit of more than 20%, getting a loan guarantor, or applying for a 'trusted occupation loan' with your lender.
In our case, my partner was in a strong, reliable occupation that is viewed positively by the banks – so we were able to be approved for a home loan that offered a 5% deposit (95% LVR) without the need to pay LMI. View the list of commonly approved occupations here.
Unfortunately, the youth unemployment rates and under-employment rates for under-25s are currently quite high, and there's not much you can do about that. But even when I was only receiving the Youth Allowance during uni, I still managed to put aside some savings, and every little bit you save on a small income now helps for the future.
Ask for help if you can
When we were only a few extra thousand dollars shy of the deposit, the Bank of Mum and Dad called us up and offered help.
We didn't expect that they would help us, but we were grateful that they did because it saved us about another 6 months' worth of saving so we could get into the market sooner.
They lent us some money that helped towards that deposit, on top of the many other things you have to pay to buy a first home – stamp duty, building inspections, legal fees, home and contents insurance, and more.
Get a great home loan rate
The home loan interest rate you pay – as well as fees and other costs – makes a huge difference to whether or not you can afford to buy a home and repay the mortgage.
You can take a look at the minimum, maximum, and average interest rates listed in Canstar's latest star ratings report as a starting point.
Then you can compare home loans on the Canstar website to find one with the right features for our situation (an offset account was essential):