ING will temporarily change its home loan application process due to the widespread disruption to many Australian incomes from the coronavirus fallout. Casual employees or contractors may not be considered for a mortgage under the bank's new rules.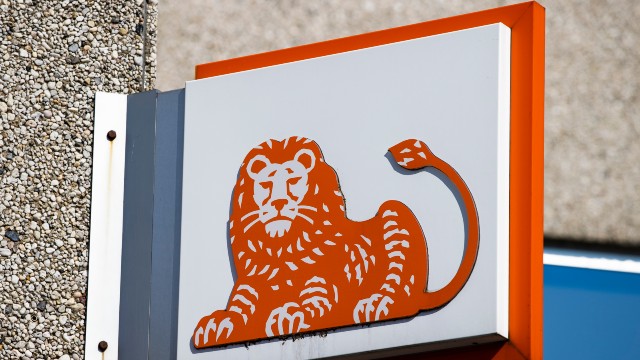 ING sent out an update on its mortgage application process today, outlining a number of measures it says will help reduce the risk of borrowers defaulting on their home loan due to circumstances beyond their control.
Meanwhile, new Treasury figures released today gave a glimpse into the growing financial pressure many Australian households are likely to face, showing that the unemployment rate could hit a peak of 10% in the June quarter. That means almost 1.4 million Australians are expected to be out of work, as businesses continue to be struck by the impact of the COVID-19 pandemic.
Responding to the impact the pandemic has already had on household incomes, ING's changes mean that owner-occupier borrowers who are casually employed or are contract workers would not be considered for a home loan application unless they applied with someone who is paid on a salary.
"Where an application also involves a salaried employee, casual or contractor income can be assessed as secondary income," the briefing stated.
As for budding investors, the bank said casual and contract workers' incomes "will not be assessed" at all on an investment home loan application – not even as a secondary income.
Furthermore, ING's notice also stated that income from self-employed borrowers involved in industries directly impacted by COVID-19 would not be assessed in any home loan applications. The bank listed industries such as airlines, tourism, hospitality and retail as examples of the affected industries, but said this was not an exhaustive list and individual circumstances would be taken into consideration.
Other changes include that ING will also require the most recent evidence of rental income to be within the last 30 days before the home loan application, to ensure that potential borrowers are actually still receiving rent now from their tenants. Previously, the bank did not require proof of rental income to be within such a tight timeline.
ING's changes to home loan applications will apply to applications received from tomorrow, 15 April and until further notice.
Canstar finance expert Effie Zahos said of ING's changes that consumers would agree nobody wants to take on debt right now and borrow in a volatile market if their income is not consistent.
She said there is a problem, however, for people that may be trapped in a 'mortgage prison' due to circumstances outside their control, whereby they are no longer able to take advantage of some of the historically low interest rates available by refinancing their home loan.
"Even if you are meeting your repayments, you may find it difficult to refinance if your circumstances change, if lending policies tighten or if your current property has fallen in value," Ms Zahos said.
She said it could be worthwhile for borrowers in this circumstance to talk to their existing lender to try and get a cheaper rate.
There are currently home loan interest rates as low as 2.39% (comparison rate 2.40%) for owner-occupiers paying principal and interest on Canstar's home loan database, while investors paying P&I could get a rate as low as 2.79% from a few lenders (comparison rates differ at each lender).
The comparison tables below display some of the fixed rate home loan products on Canstar's database with links to lenders' websites, for refinancing owner-occupiers in NSW making principal and interest repayments on a loan of $350,000 with an 80% LVR. Choose between the 1-year fixed, 3-year fixed and 5-year fixed tabs to view results most relevant to you. The results are sorted by 'current rate' (lowest to highest). Before committing to a particular home loan product, check upfront with your lender and read the applicable loan documentation to confirm whether the terms of the loan meet your needs and repayment capacity. Use Canstar's home loan selector to view a wider range of home loan products.
Lowest interest rates for 1-year fixed home loans
*Comparison rate based on loan amount of $150,000. Read the Comparison Rate Warning.
Lowest interest rates for 3-year fixed home loans
*Comparison rate based on loan amount of $150,000. Read the Comparison Rate Warning.
Lowest interest rates for 5-year fixed home loans
*Comparison rate based on loan amount of $150,000. Read the Comparison Rate Warning.
Follow Canstar on Facebook and Twitter for regular financial updates.
As with all our content, Canstar's Coronavirus coverage will always be free for our readers.