Banking Royal Commissioner Kenneth Hayne has blamed greed for the financial sector's misconduct because "how else is charging continuing advice fees to the dead to be explained?"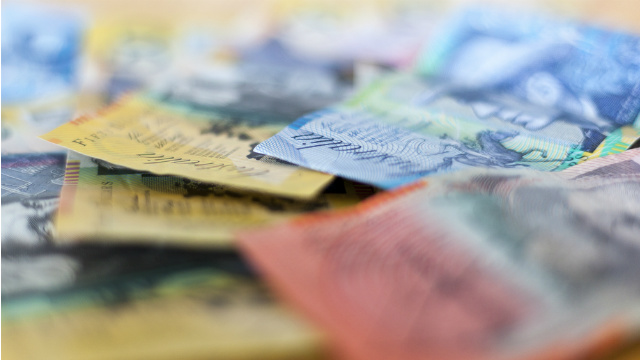 The Royal Commission into Misconduct in the Banking, Superannuation and Financial Services Industry released its interim report this afternoon.
Commissioner Hayne posed two main questions in the report's executive summary: why did it happen and what now?
"Too often, the answer seems to be greed – the pursuit of short term profit at the expense of basic standards of honesty," Hayne's report said.
"How else is charging continuing advice fees to the dead to be explained?"
The interim report is based on the first four rounds of hearings that covered lending practices, financial advice, farming finance and financial services for Aboriginal and Torres Strait Islander people. It does not include the superannuation and insurance hearings.
Commissioner Hayne said too often selling products and services became the sole focus of banks and related entities, including financial advisers and mortgage brokers.
"Banks searched for their 'share of the customer's wallet'. From the executive suite to the front line, staff were measured and rewarded by reference to profit and sales," he said.
"When misconduct was revealed, it either went unpunished or the consequences did not meet the seriousness of what had been done."
Treasurer Josh Frydenberg told reporters on Friday that the report was a frank and scathing assessment of the banks.
"This does raise the question, whether new laws are required, or whether existing laws simply need to be better in force," Mr Frydenberg said.
The Australian Banking Association's chief executive Anna Bligh released a statement saying the report marked a day of shame for the country's banks.
"We will fix these problems and make them right without delay, to earn back the trust of the Australian public," Ms Bligh said.
Australian Securities and Investments Commission's (ASIC) Chair James Shipton said in a brief statement that he has noted the report's serious and important observations about ASIC's role as the corporate regulator and that it would carefully consider them.
Hayne's report suggested new laws were not required because they would "add an extra layer of legal complexity to an already complex regulatory regime."
Instead, he questioned whether the existing law needed to be administered or enforced differently and whether the law should be simplified.
Chapter 10 of the report details questions the royal commission plans to discuss during its final round of public hearings which will form the basis of recommendations expected in the commission's final report.
Questions based on consumer lending issues include:
What duties does an intermediary (including mortgage brokers and financial advisers) owe to a borrower?
How can entities' systems be improved to detect and prevent breaches of responsible lending obligations by intermediaries?
Should the Household Expenditure Measure (HEM) continue to be used as a benchmark for borrowers' living expenses?
When an employee or intermediary is terminated for fraud or other misconduct, should a licensee inform their clients of the reason for termination?
How does a financial adviser's employer encourage provision of sound advice (including, where appropriate, telling the client to do nothing)?
How far can, and how far should, there be separation between providing financial advice and manufacture or sale of financial products?
Should the grandfathered exceptions to the conflicted remuneration provisions now be changed?
What inquiries should a diligent and prudent banker make when deciding whether to lend to an SME?
Is it enough that the lender satisfy itself the borrower can repay the loan and that the business plan is not obviously flawed?
Should lenders give potential guarantors more information about the borrower or the proposed loan?
How are borrowers and lenders in the agricultural sector to deal with the consequences of uncontrollable and unforeseen external events?
Do financial services entities have in place appropriate policies and procedures to assist Aboriginal and Torres Strait Islander people?
Is the law governing financial services entities and their conduct too complicated?
Should there be annual reviews of the regulators' (ASIC and APRA) performance against their mandates?
Are ASIC's and APRA's enforcement practices satisfactory? If not, how should they be changed?