Fees for no advice, conflicts of interest and a controversial TV commercial were tackled during the royal commission's first week of superannuation hearings. Here is a roundup of what happened.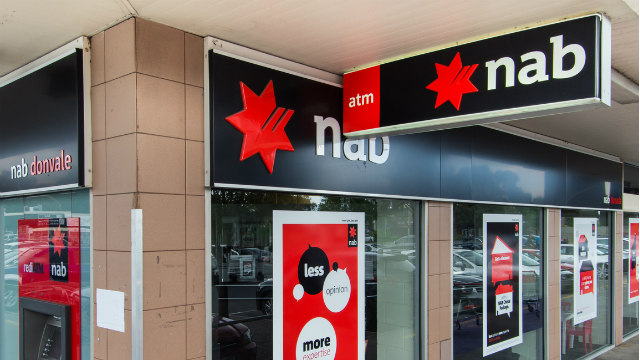 Hodge: super trustees "left alone in the dark with our money"
Senior counsel assisting the royal commission Michael Hodge, QC, opened with questions around the transparency of super fund trustees, those responsible for acting in the best interests of members.
"What happens when we leave these trustees alone in the dark with our money?" Mr Hodge asked during his opening statement.
"Can they be trusted to do the right thing?"
He said it was important to protect Australians' retirement savings and this partly involved understanding the entities that own or control the trustees and to what extent they act in ways that can be "detrimental to members."
"Trustees are surrounded by temptation – to preference the interests of their sponsoring organisations, to act in the interests of other parts of their corporate group, to choose profit over the interests of members, to establish structures that consign to others the responsibility for the fund and thereby relieve the trustee of visibility of anything that might be troubling," he said.
He also questioned whether the current regulatory system was adequate in protecting retirement savings.
National Australia Bank representatives and a former employee were the first to take the stand and testify this week, followed by witnesses from the country's largest super fund, AustralianSuper, and from financial services company IOOF.
So far, the royal commission has heard evidence of misconduct and conduct that falls below community expectations.
More super industry stakeholders will take the stand next week, in what will be the second and final week of the royal commission's superannuation hearings.
All up, it is the commission's fifth round of hearings into the financial sector.
NAB is being investigated over 'fees for no service'
Commissioner Kenneth Hayne warned on Wednesday that NAB could face criminal charges for imposing fees for no service on superannuation customers, amid a wider fees for no service scandal to have hit the financial sector.
The royal commission also heard that NAB continued to charge advice fees to customers after they died and questioned whether taking money for no service breached criminal and civil laws.
NAB chief executive Andrew Thorburn released an apology on Twitter on Thursday.
This week we've been confronted at the Royal Commission with examples of where we have failed to serve our customers with honour. I'm sorry. And my commitment is that we will learn and get better, so we can once again be a bank you respect and trust. pic.twitter.com/yMGq7icgVu

— Andrew Thorburn (@AndrewThorburn) August 9, 2018
It was also revealed during the hearings that corporate regulator ASIC was investigating NAB and its subsidiaries for 110 potential criminal breaches of the Corporations Act.
The hearing got heated when NAB counsel Neil Young, QC, suggested witness Nicole Smith, a former chairwoman of NAB's super arm NULIS did not need to answer any further questions on a certain matter involving a disputed document.
Mr Young said: "On our instructions her answer will be that she had no involvement."
Commissioner Hayne responded: "You will not give her, her answer Mr Young. You will not."
NAB's request to keep some of their documents confidential was also overturned by Commissioner Hayne as he said it was in the public's interest to have them released.
AustralianSuper's "fox and henhouse" ad under the spotlight, questioned over investment in The New Daily
AustralianSuper chief executive Ian Silk faced examinations from senior assisting counsel Mr Hodge over its funding of a controversial "fox and henhouse" commercial which attacked super funds run by the big banks.
Source: Industry SuperFunds
AustralianSuper's investment in The New Daily was also queried.
The online publication was launched in 2013 with money from AustralianSuper, Industry Super Holdings and other industry super funds.
Mr Silk told the royal commission that the industry super fund sold its stake in The New Daily to Industry Super Holdings in 2016 for nothing after having spent $2 million of members' money in setting up the news site.
IOOF's super conflicts of interest under the microscope
The boss of wealth manager IOOF took the stand on Friday where he was questioned about pricing, grandfathered trail commissions and conflicts of interest.
Mr Hodge tendered a letter IOOF had received from the financial services regulator APRA about concerns around how the company handled the conflict of interest between super fund members and shareholders.
Mr Kelaher said he did not believe there was cause for concern.
It was also revealed during Friday's hearing that the company had tendered hand-written board meeting notes.